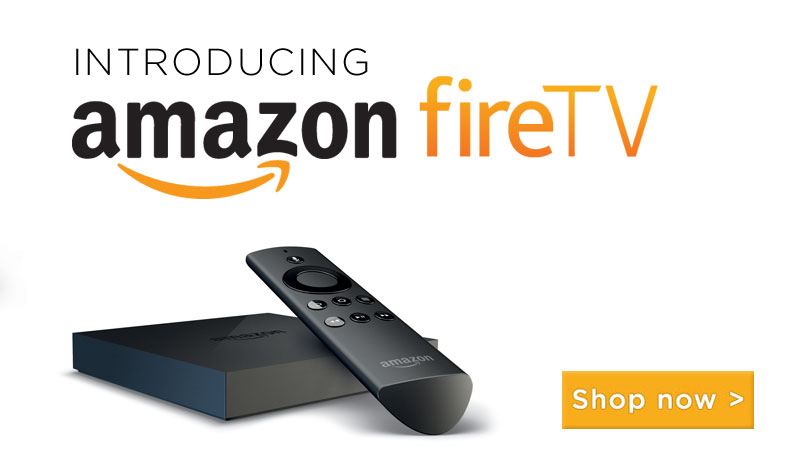 What is Amazon Fire TV?
Fire TV is a tiny box that connects your HDTV to a world of online entertainment. With a huge selection of TV episodes and movies, voice search that actually works and ASAP - our exclusive instant streaming feature - it's an easy way to enjoy Netflix, Amazon Instant Video, BBC iPlayer, Demand 5, Sky News, low-cost movie rentals, live and on-demand sports, music, photos, games and more.
What's on Fire TV?
Fire TV combines your favourite subscriptions and streaming services with Amazon's massive selection of digital content. Watch thousands of TV episodes and movies, rent videos from just £0.99, or relax and enjoy your favourite sports, news, music and games.
Fast, fluid interface
Fire TV's user-friendly interface makes it easy to find what you want. Browse popular movies, shows and recommendations personalised for you right on your home screen, and instantly add new discoveries to your Watchlist with a single click. Any content you've purchased from Amazon will be waiting for you in your Video Library.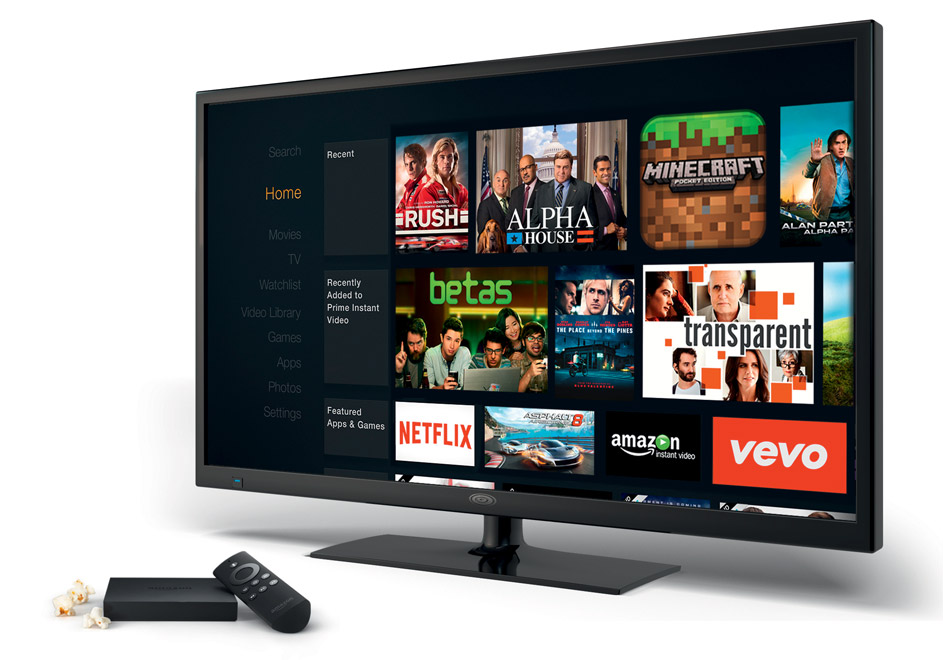 Tiny Box. Huge Specs.
Built for speed
From the responsive interface to search results in just seconds, everything about Fire TV is fast and fluid. It's all thanks to a quad-core processor with 3x the processing power of Apple TV, a dedicated Adreno 320 graphics engine and 2 GB of memory - 4x that of Apple TV and Chromecast.
Stunning video and immersive sound
With Fire TV, you can stream movies and TV shows in up to 1080p HD. With Dolby Digital Plus up to 7.1, enjoy rich, cinematic surround sound via HDMI or optical out.
A simple remote that does it all
The Fire TV Remote is beautifully simple, with all the controls you need to search, watch, navigate and even play. It uses Bluetooth to connect to Fire TV so no line of sight is required, meaning no more reaching and stretching.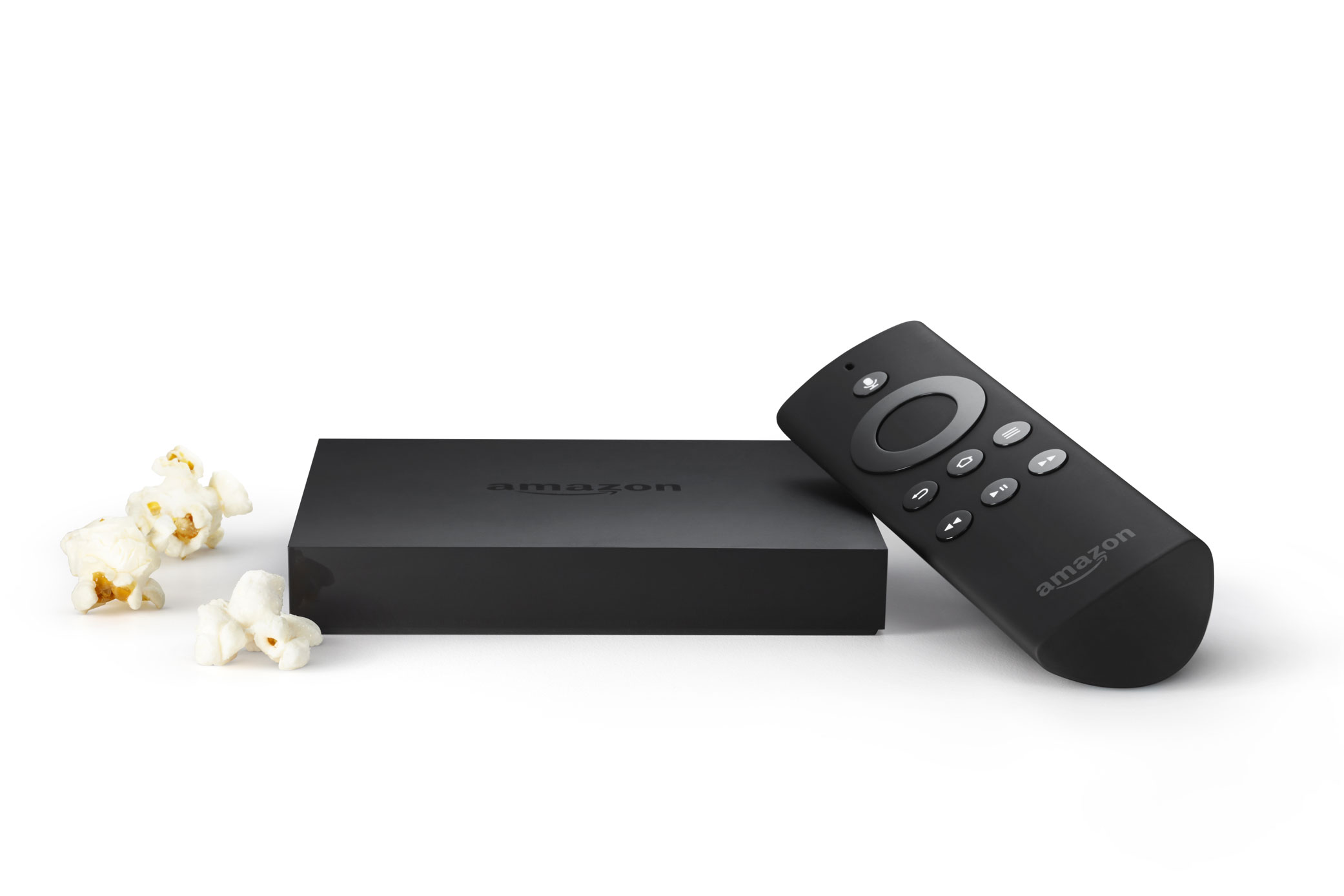 Great for entertainment
Immediate video start with exclusive new ASAP
You shouldn't have to wait for a video to buffer every time you press "Play". ASAP (Advanced Streaming and Prediction) learns what movies and shows you like and gets them ready for you to watch. The more you use Fire TV, the more accurate ASAP becomes, dynamically adapting to your viewing habits.
Great for gaming, too
Build new worlds in Minecraft-Pocket Edition, race at top speeds in Asphalt 8, take on the family in The Game of Life, or hold off alien invasions in Sev Zero - a brand-new exclusive from Amazon Game Studios. Fire TV is an easy way to enjoy best-selling titles from Mojang, Gameloft, Sega, Ubisoft and others. There are hundreds to explore right now, with more coming soon. Many are free and the average price of paid games is under £1.20.
Amazon Fire Game Controller
Enjoy many games with the included remote or take your gaming to the next level with the new Amazon Fire Game Controller - a dedicated wireless game controller designed to take you deeper into the action. With all the controls a gamer would expect, including dual analogue sticks, media controls and illuminated player indicators, it's the best way to enjoy gaming on Amazon Fire TV. Sold separately.