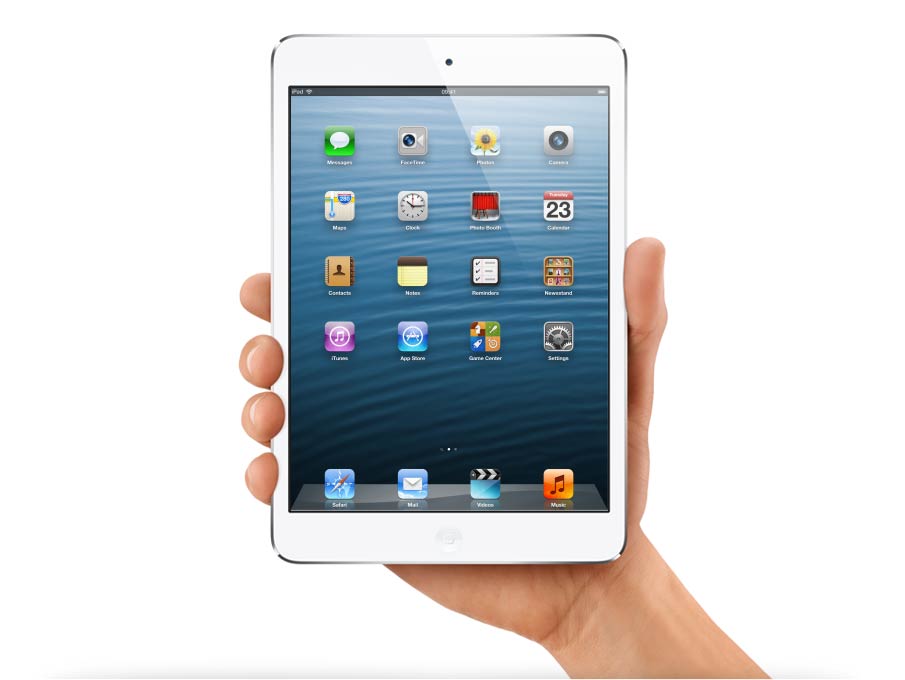 The full iPad experience
It has everything that makes iPad incredible: a beautiful screen, fast and fluid performance,
FaceTime HD and iSight cameras, and up to 10 hours of battery life.1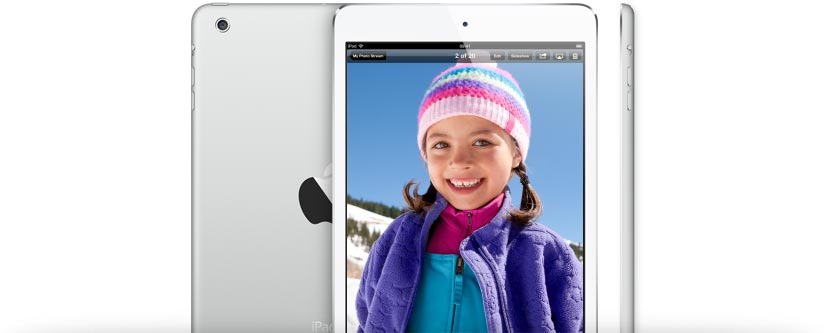 Amazing 7.9-inch display
Colours are bright and vivid. Text is sharp. And the iPad mini display is
perfectly sized to deliver an experience every bit as big as iPad.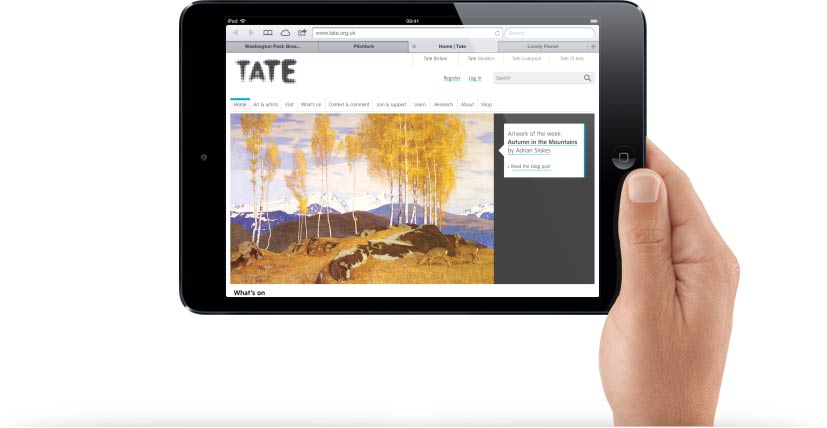 Over 275,000 apps
Apps made for iPad also work with iPad mini. So you can find great apps
on the App Store for just about anything you can imagine.2

Ultra-fast wireless 6
iPad mini has Wi-Fi that's up to twice as fast as any previous iPad.
And it connects to fast mobile data networks all over the world.3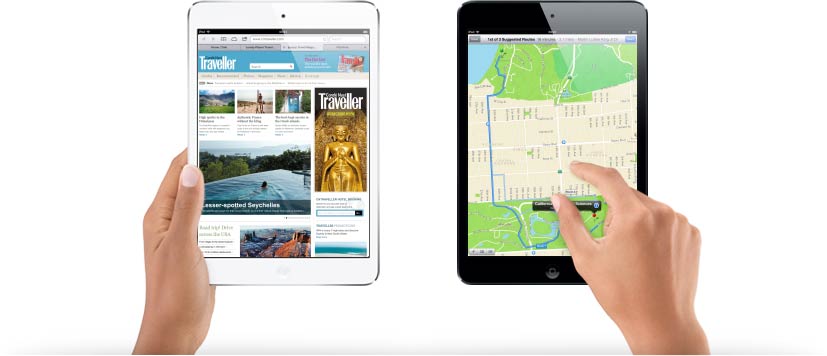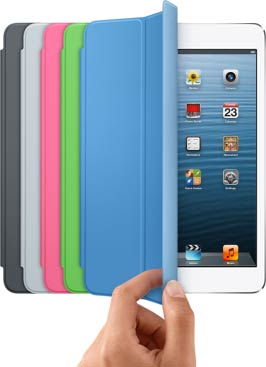 iPad mini Smart Cover
The perfect match for iPad mini. It attaches
magnetically, instantly wakes iPad mini when you
open it and folds into a stand. (Sold separately.)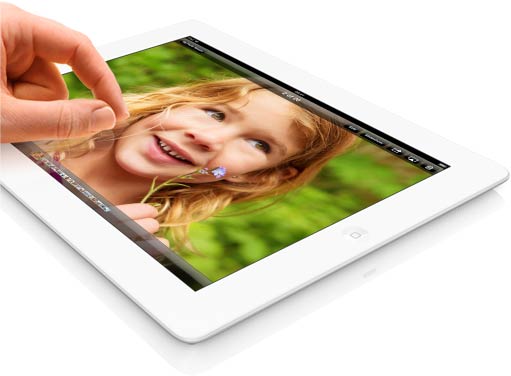 with Retina display
Pad features a stunning Retina display
with over 3.1 million pixels, up to 2x faster
performance with the A6X chip,4 and
ultra-fast wireless. And with access to over
275,000 apps on the App Store, you can
do more than ever.2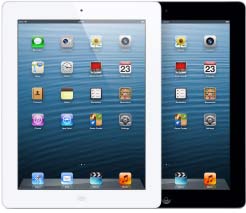 iPad 2 features a 9.7-inch Multi-Touch display, front
and back cameras, up to 10 hours of battery life1
and great built-in apps. And you can discover over
275,000 apps made for iPad on the App Store.2
Real Racing 3 is coming to the App Store this autumn.
1. Battery life varies by use and configuration. See www.apple.com/uk/batteries for more information. 2. App count refers to the total number of apps worldwide. 3. Mobile data service is available only on Wi-Fi + Cellular models. Data plans sold separately. See your carrier for details. 4. Compared with previous-generation iPad. 5. Apple One-Year Limited Warranty and AppleCare Protection Plan benefits are in addition to rights provided by consumer law. For details, click here. 6. Previous iPads had WiFi (802.11 a/b/g/n) whilst iPad mini has WiFi (802.11 a/b/g/n; 802.11n on 2.4Ghz and 5Ghz). Purchase of the plan is not required to purchase the covered equipment. For complete details, see terms and conditions at www.apple.com/legal/applecare/appforipad.html. Available in-store only. TM and © 2012 Apple Inc. All rights reserved.