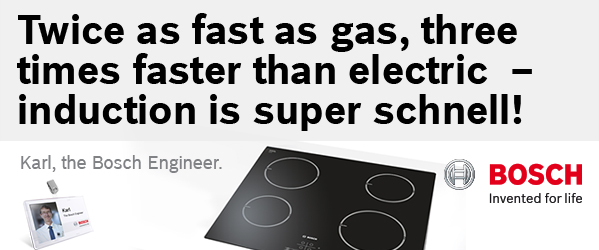 Let Karl explain - Bosch cooking
Close
Introducing the Bosch cooking range.
Using the highest quality stainless steel and glass, our ovens, hobs, hoods and compact appliances combine beautifully to deliver a timeless, elegant and stylish finish to any kitchen. With sleek, co-ordinated lines and matching panels our modern kitchen appliances offer a range of specialist programmes designed to ensure ideal conditions and perfect end results, whatever you're cooking.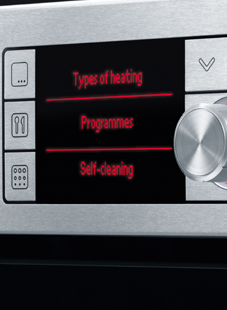 Easiest way to clean your oven. You don't need to put cleaning the oven off any more - it will clean itself. Select the Pyrolytic self-clean function and then come back later to a clean oven. Don't worry, it switches itself off when it's done.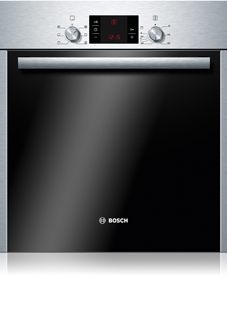 3D Hotair cooking. By maintaining the right temperature across all three shelf levels, consistently even cooking results are achieved with 3D Hotair . At 220oC you can use the grill effect and cook an entire full English breakfast in one go.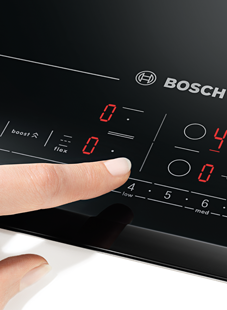 Plug and play. Bosch induction hob installations are as easy as plugging in a new kettle. Able to heat food and boil water twice as fast as gas and three times faster than ceramic, inductions hobs are more energy efficient. Saving you both time and money.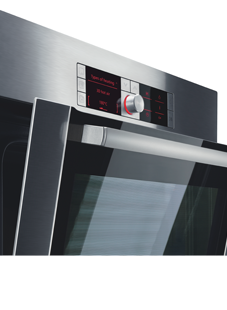 Gently does it. Another simple and stunning addition to our ovens that make them, well, simply more stunning. SoftClose doors are a small detail that make Bosch ovens that little bit more special.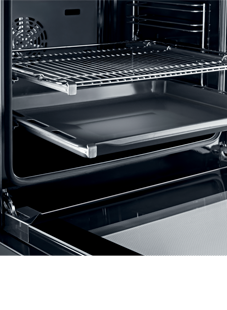 Multi-functional, just like you. Bosch offer a number of cooking solutions for extra space and flexibility. Combine hot air and steam for combination cooking in our compact appliances to cook a wide variety of food, such as bread, meat and fish.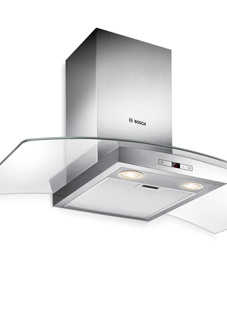 Continue in comfort. State-of-the-art motors in most Bosch hoods generate noise levels of just 43 decibels, which is about the same level as a quiet conversation. And our quietest model delivers a library quiet peacefulness of just 39 decibels.