Canon Lenses
New perspectives to express & redefine your vision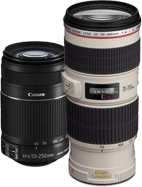 Canon Lenses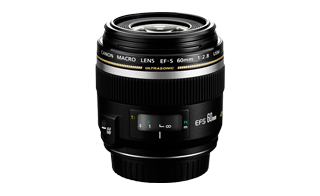 EF-S 60mm f2.8 Macro USM
Best for general Photography
Dynamic, compact and fast-focusing, the EF-S 60mm f/2.8 Macro USM Lens exposes spectacular detail not visible to the human eye. Marvel at high corner-to-corner resolution, eye-catching contrast and beautiful depth of field in a thrilling miniature world. As well as full-time manual focus override fast auto focus achieves sharper detail - its near-silent USM is invaluable in subtler situations. Designed for digital use, Super Spectra coating prevents ghosting and flare that could potentially ruin your photographs.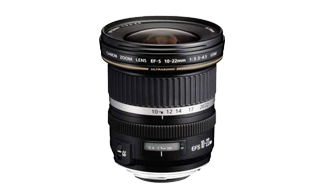 EF-S 10-22mm f/3.5-4.5 USM
Best for sports & wildlife photography
This ultra wide-angle zoom lens gives a new, super-close perspective. Achieve dynamic expression with a powerful lens that's small and lightweight for better mobility. A 16-25mm focal range with 24cm close focusing distance and circular aperture provide stunning image quality that elevates your photography. Maintain pin-sharp details with fast USM auto focus, achieving dramatic depth of field. Super Spectra coating has been designed to suppress digital ghosting and flare for consistent quality.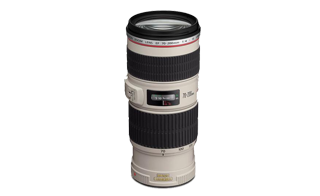 EF 70-200mm f/4L IS USM
Professional
A lightweight, professional IS telephoto zoom lens, the EF 70-200mm f/4L IS USM is compact, lightweight and manoeuvrable, its L-series optical technology delivering incredible performance and usability. An Image Stabiliser enables handheld use, allowing shutter speeds four stops slower without image blur, correcting for vertical shake when panning horizontally. Achieve consistent exposure, smooth background blur and defined foreground objects with a fixed maximum f/4 aperture. Super Spectra coating, Fluorite and UD lens elements counteract ghosting, flare and chromatic aberration for crisp, high-contrast images.