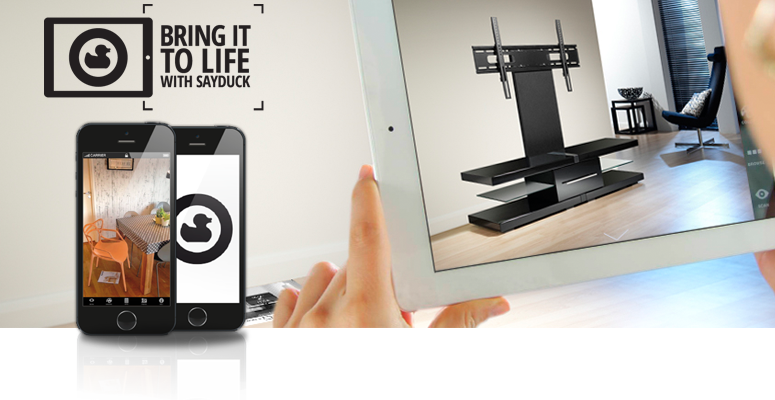 View our range of TV Stands in your living room with our virtual app
Use our new App on your smartphone or tablet to help you choose the right TV furniture to suit your home
View "true to life" 3D images, perfectly to scale that you can walk around, zoom in and move around your room
Step 1. Download the free SayDuck app on to your smart phone or tablet. Search "SayDuck" in the Apple App Store or Android Google Play App store.
Step 2. Click here to download and print the PDF guide marker (colour or black & white).
Step 3. Place the printed marker on the floor in the room and roughly position where you want to see your new TV stand.
Step 4. Open the SayDuck App on your smart phone or tablet and point the device's camera at the marker. Step back to view and explore your chosen TV stand.
Once the app has detected the marker you can browse through our range of TV stands, try different sizes and colours, move the virtual stand, walk around it and then go straight to Currys website to buy for home delivery or pick up in store.