Which operating system is right for you?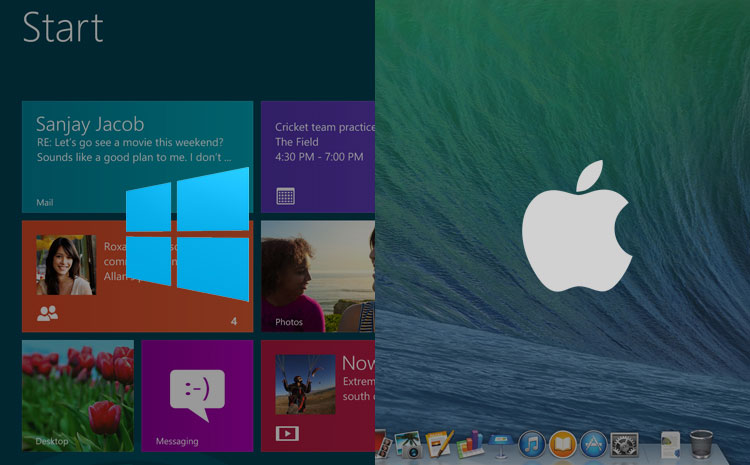 One of the first things to think about when buying a PC is the operating system. Windows and OS X look, feel and work very differently to each other, with most people preferring one over the other.
Windows
Windows is the most popular operating system available today. The majority of software out there is compatible with Windows, while the familiar layout and easy-to-pickup navigation makes it the first choice of many professionals, gamers and families.
Find out more about Windows 10 
OS X
OS X is exclusive to Apple Macs and offers bright, intuitive access to your files, software and the internet. Used in homes and studios alike, OS X users praise it for its reliability, simple interface and 'plug and play' compatibility with Apple certified software and accessories.
Barebones (no OS)
Barebones PCs come without an operating system, so you can install an older version of Windows if you have one, or an alternative OS such as Ubuntu or Linux. Barebones PCs are perfect for businesses or users with very particular requirements.
Need for information?
Call into one of our stores to try each operating system out and get a feel for which one you prefer.