Which operating system is right for you?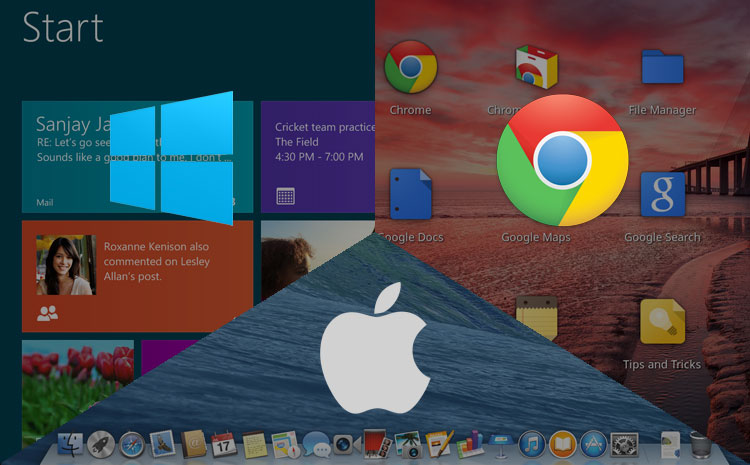 Choosing your operating system is an important step in choosing your new laptop. Although it can be tough to choose if you haven't used Windows, OS X or Chrome previously, each operating system has its own benefits and design that can help you to make your decision.
Windows
Windows is the most common operating system on PCs. It has a familiar feel, and is used in many homes and businesses, including banks and even power stations. This intuitive operating system is reliable, simple and well supported.
Find out more about Windows 10
OS X
The Apple Mac OS X operating system looks fantastic, and is ideal if you already use an iPad or iPhone. It offers a simple and reliable way to use your PC, and is often used for creative and business projects thanks to its reliability.
Chrome OS
The internet-focused Chrome OS is designed to let you access web content and get online simply and rapidly. It's perfect for use with laptops when you're on-the-go and won't often use software which requires high performance specifications.
Need more information?
Gaming laptops always feature high-performance graphics cards so you enjoy games that just won't run on normal laptops at their best.