How to get the best Cyber Monday deals 2017
One of the biggest online shopping days of the year is fast approaching. Boasting massive discounts and one-off deals, it's no wonder savvy shoppers love Cyber Monday. Last year Brits spent £11,204 every second online during Cyber Monday. - so how do you beat the online frenzy and get the best Cyber Monday deals?
Our guide is here to help.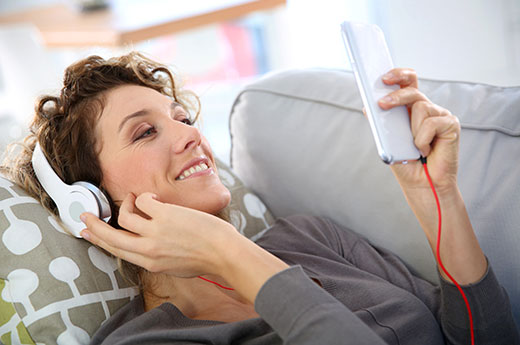 What is Cyber Monday?
Cyber Monday is now one of the biggest shopping event in the United States (U.S.), putting Black Friday in the shade. Both are big sales that mean big savings, helping to cut the cost of festive shopping. While it may have started as an American shopping phenomenon, it's now hopped the pond and become a major bargain-packed shopping date dubbed Cyber Monday UK. It's a day of huge online discounts and deals that savvy internet shoppers are making a regular date in their calendars.
When is Cyber Monday?
This year Cyber Monday falls on Monday 28th November - the Monday after Black Friday. Black Friday always falls the day after Thanksgiving, when everyone traditionally has the day off in the U.S. and starts buying their Christmas gifts. Retailers noticed that when people went back to work on the Monday, it didn't stop them continuing their Christmas shopping online. Cyber Monday was born, with retailers recreating the real-world sales frenzy of Black Friday online. In fact, Cyber Monday sales are now bigger than Black Friday sales in the U.S.
What can you expect?
Massive discounts, special one-off deals - and items selling fast. Picture the Black Friday scenes of huge door-beating crowds, endless queues and people fighting over the last pair of discount designer jeans. The great thing about Cyber Monday UK is that you can bag the best deals without having to queue for hours or elbow your way through the crowds. Get in early and you can secure the best possible prices for the gadgets and gizmos you've had your eye on all year all from the comfort of home.
How to get the best Cyber Monday deals
We'll be giving away some amazing deals and discounts this Cyber Monday, where you can search for deals on your laptop, tablet or mobile, all without needing to step foot inside a busy store.
Get in early - the earlier you start your online shopping, the better chance you'll have of grabbing the biggest bargains before stocks sell out. For those that are keen to catch the very best bargain, you might want to set your alarm clock!
Know what you want? It really helps to purchase with a purpose. So, before the big day arrives, whether it's specific Christmas gifts or a treat for yourself, make a note and get in there quick. Do some research online before Cyber Monday 2016 hits and see whether the items you want are available. You can bookmark the pages you've set your sights onto make it even easier and faster to find the items you're after on the day. Take a look at our buying guides before the big day and check out the range of products we have available. Packed with advice, tips and feature recommendations on everything from kitchen and home appliances to cameras and computing, picking the right item for you has never been easier.
Don't forget that Currys will be offering some astounding deals for Cyber Monday 2016. Register your interest today and you'll receive all the latest info and updates on our exciting promotions.