New. Powerful airflow. Now up to 75% quieter.

More info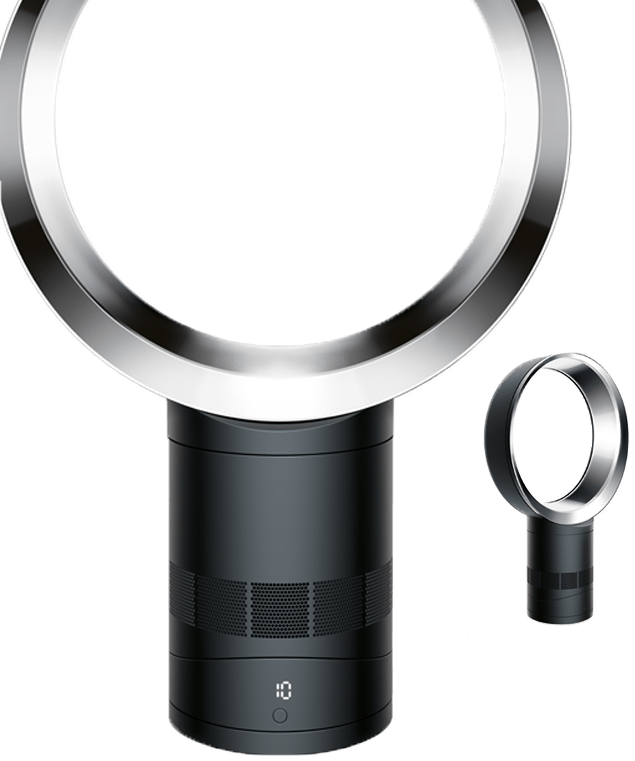 No cord. No hassle.
Just powerful suction.
More info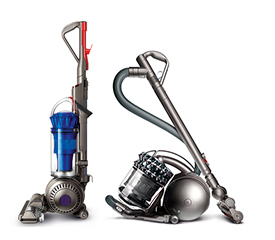 Fullsize vacuums
Cyclones that capture more dust than any other cyclone. Dyson full-size technology is engineered for deep cleans.
View uprights
View cylinders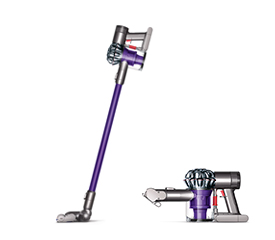 Cordless and Handhelds
Lightweight design and powerful suction. Dyson cordless vacuums tackle quick cleans and smaller spaces.
View cordless & handheld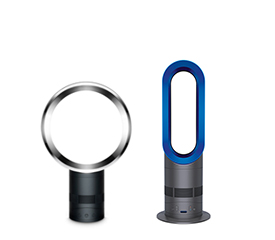 Fans and Heaters
High velocity air to cool and fast, even room heating. Dyson bladeless fans and heaters are safe and easy to clean.
View fans
View fan heaters

The only vacuum with No maintenance of filters
No bags to buy and
No loss of suction.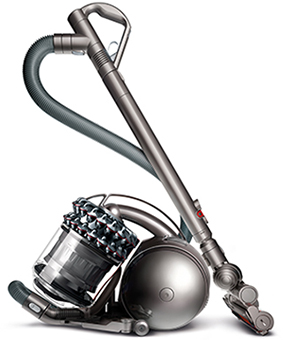 Patented cyclone technology.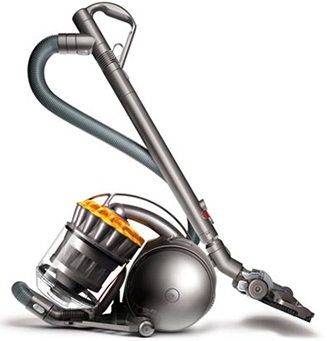 Removes more dust than any other cylinder vacuum.* For homes with pets, with an additional hard floor tool.

* To prove this Dyson vacuum removes more dust our engineers measure pick up performance using test protocols IEC 60312, 2.1, 2.2, 2.3 and 2.9. At bin full DC39 removes more dust in total from hard floors, carpets and crevices.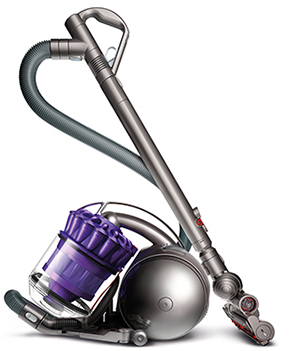 Concentrated technology. Performance of a full-size upright.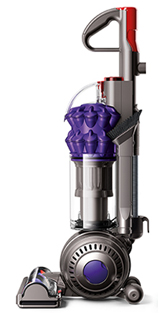 Why choose Dyson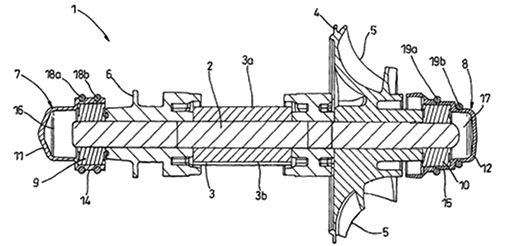 Only Dyson-patented means Dyson performance
Other products may look like Dyson machines, but they don't work like them. Our technology is protected by more than 1,900 patents worldwide. But it's not just about protecting our ideas. It's about ensuring that when you buy a Dyson machine, you get what you expect.
5 year guarantee – parts, labour and transport
Our upright and cylinder vacuums are covered for 5 years and our cordless machines and fans for 2 years – parts and labour, no quibbles. And if your machine needs repairing, we'll come to you – a Dyson engineer will visit your home or workplace.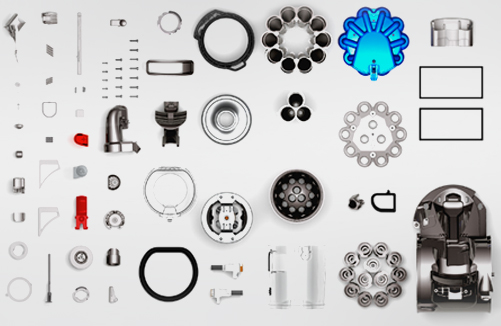 The lengths we go to:
No bags or filters to buy. No extra costs.

Other vacuums are designed to use consumables – so their manufacturers can make profits selling replacement bags and filters. Dyson vacuums don't use bags, and they have lifetime washable filters. There are no consumables – so there are no extra costs.

Built and tested to survive a lifetime

Dyson machines are made from polycarbonate ABS – the same material used in riot shields and crash helmets. They're tough, so we subject them to 50,000 hours of testing and 550 individual tests – all to ensure that they can withstand a lifetime's hard use.

Efficiently engineered – less bulk, and less waste

Dyson machines are tough. But they're also efficiently engineered. We're always looking for ways to use fewer materials, while at the same time making our machines stronger – doing more with less.