Samsung Wireless 360 Speakers - A new wave of premium sound.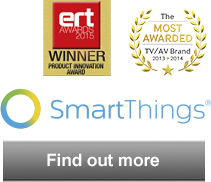 The challenge with experiencing premium sound quality from traditional multiroom speakers is they've been designed assuming you're sat in front of them. With Samsung Wireless Audio 360, no matter where you are in the room, or wherever you place the speaker, the sweet spot is everywhere - delivering the best HD sound* just as the artist intended.
* Track files have to be in lossless format such as FLAC, ALAC, AIFF or WAV.
**TV and AV Most Awarded Brand (2013 and 2014). Source: Gorkana (within a set of TV and AV media in 2014)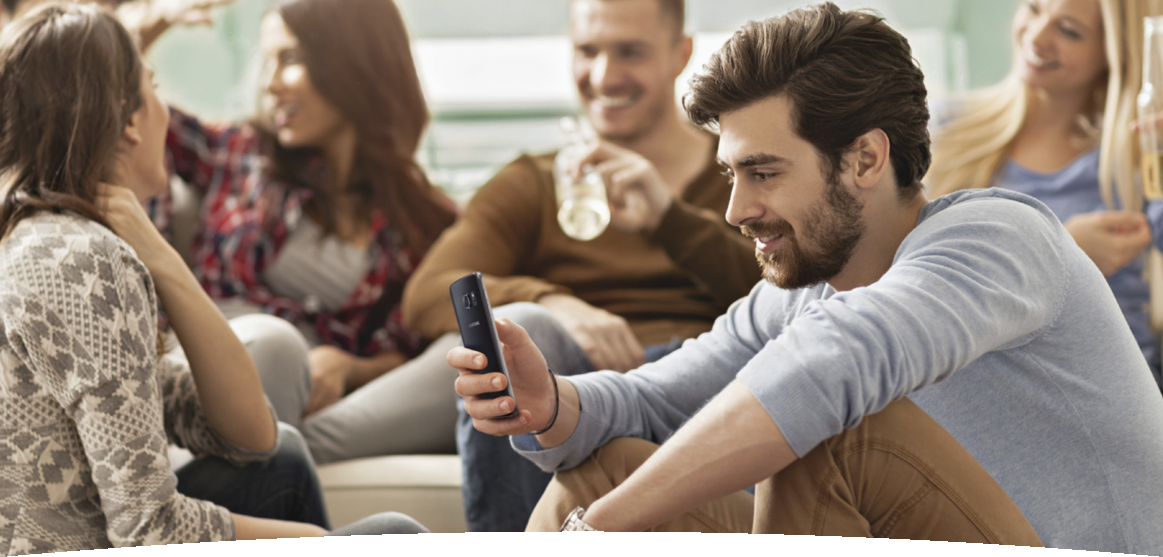 Sensational Sound and Style with Total Control
Discover the latest revolution in audio with the R Series 360 Icon and Classic Ranges. The state of the art Icon Range has been computer modelled to deliver the ultimate in 360 sound. Every part is carefully constructed, crafted from the highest quality materials and designed to impress wherever you place it in your room. The Classic Range benefits from a timeless sophisticated design and easy to use intuitive touch control. So if you want to listen to your favourite music in the best high definition quality the R Series 360 Range will not disappoint and what's more they are all multiroom compatible so can be connected wirelessly to other compatible devices like TVs, soundbars and other speakers throughout your home.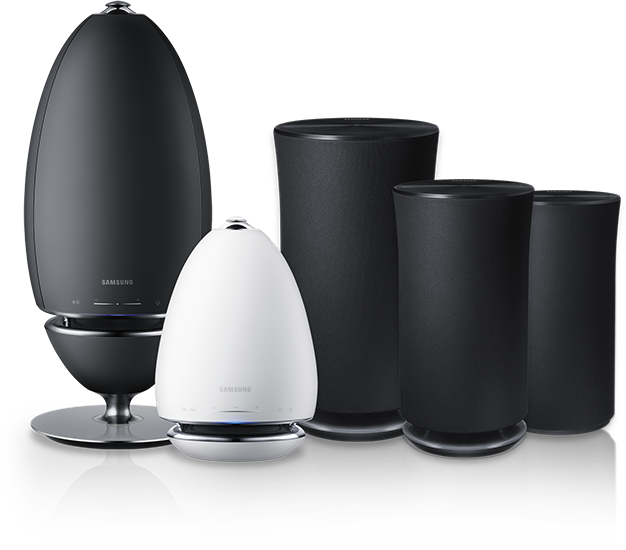 Why Omnidirectional Sound?
Experience sound as you never have before. Enjoy equally balanced sound irrelevant of your location in the room or your home. Place your speaker where it looks good since it sounds equally great anywhere. Perfect to listen to music in the background while cooking or getting ready in the morning.
What does this mean?
You will be able to experience premium sound whether you are sitting down or walking around your room.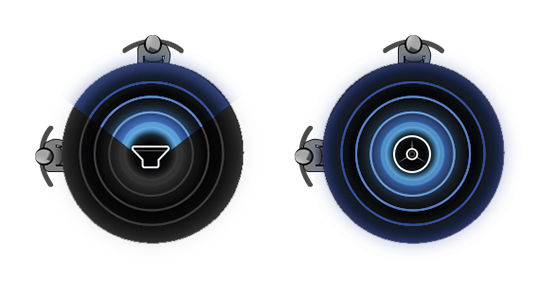 The Technology Behind 360 Omnidirectional Sound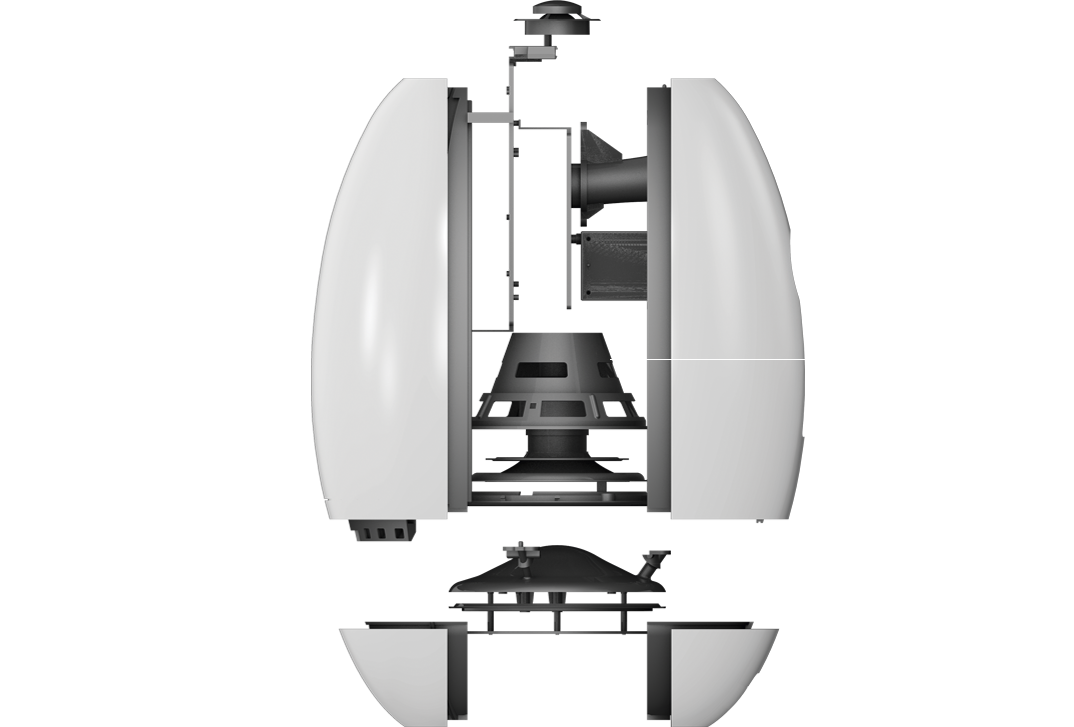 Tweeter
Cutting-edge material design allows high-end sound and high-end reproduction without resonance or bleeding into the midrange.
Ring radiator compression driver (acoustic lens)
Not only does the Ring Radiator technology offer omnidirectional sound, it also minimises the surfaces and obvious technical details you find on traditional speakers. This has allowed Samsung designers free reign to create simpler, more stylish and pleasing designs. Combine this with wireless connectivity and you get a product that sits beautifully anywhere and harmonises with any home décor.
Woofer
Big, powerful low-end sound doesn't require a big clunky unit.
View Samsung's 360
Wireless Audio Speakers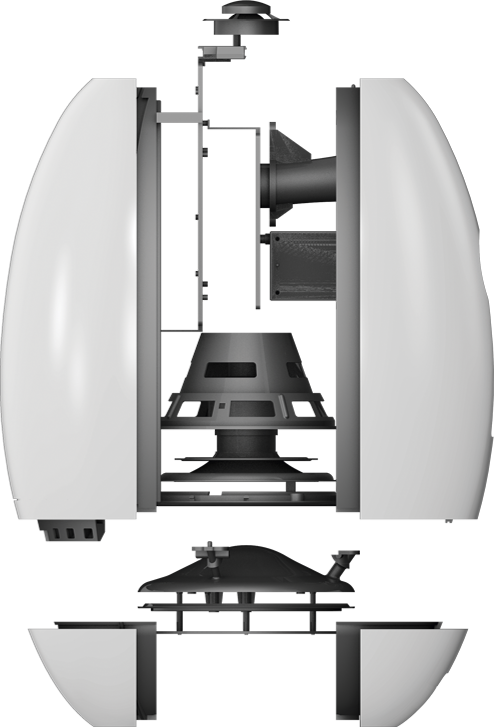 The Sweeter Spot
Thanks to 360® sound, Wireless Audio 360 offers a larger sweet spot for listening than conventional speakers. And with a less constrained output, it doesn't just sound more open and spacious in that optimal "stereo" spot. It sounds fuller everywhere else too.
Most speakers broadcast sound in a wide arc when it comes to low frequencies. But when it comes to high frequencies, sound is constrained into a narrow band. Wireless Audio 360's omnidirectional speakers are designed to radiate in every direction, unlike conventional speakers.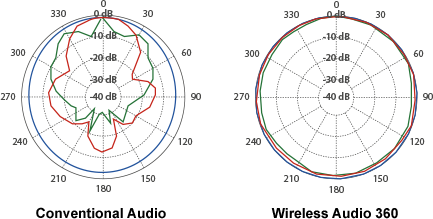 Icon Range
R7
Hear iconic 360° sound
Experience the latest innovation in audio with Samsung's R7. Computer modelled to deliver the best 360° sound. Thanks to its more powerful built-in amplifiers and built-in woofer the R7 provides deeper bass to your favourite tunes while its open tweeter creates a fuller 360° sound experience filling your home with music in all directions. Hear your favourite songs in studio quality sound and enjoy a high definition audio experience as the artist intended.
R6
Iconic 360° sound on the move
Enjoy iconic 360° sound on the move with Samsung's R6 - the first portable multiroom speaker allowing for 6 hours of music playback wire-free. From the speakers itself, to the shape of the exterior, the R6 was designed to resonate equally balanced sound in more directions than has ever been done before.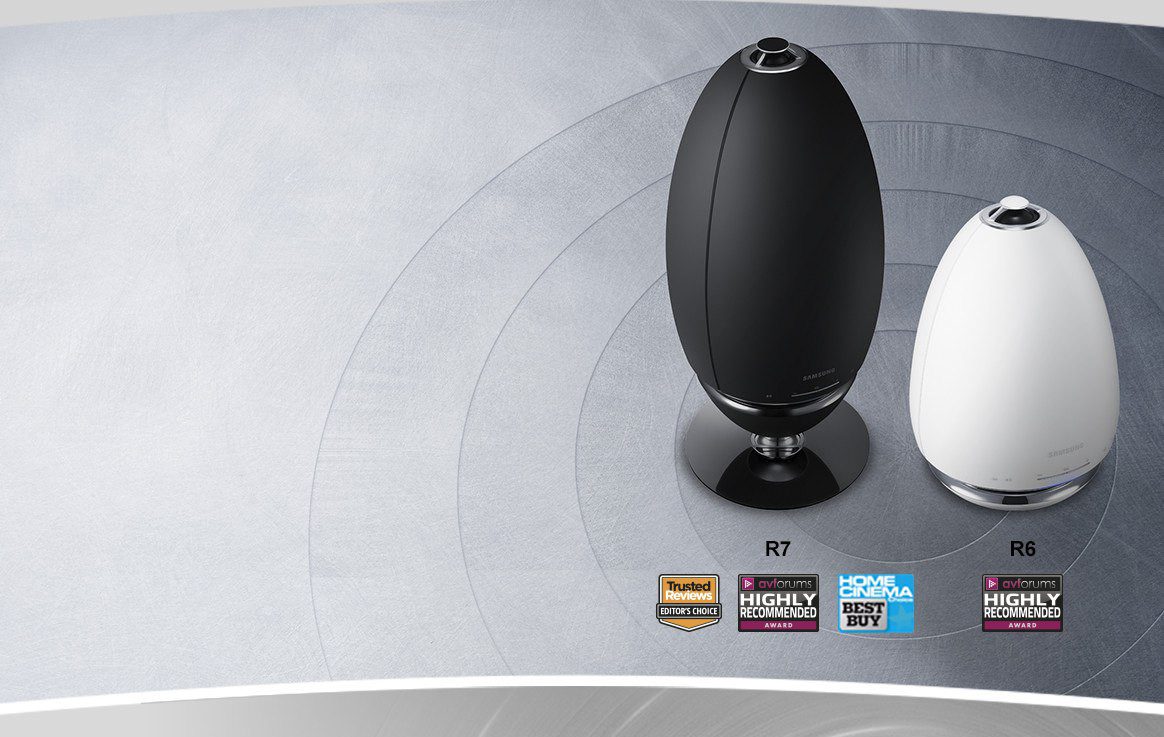 Classic Range
R5, R3, R1
Timeless 360° Sound
Introducing the latest innovation in the audio sphere - the Samsung 360° Classic range. Featuring a timeless, sophisticated design which not only blends perfectly into your home, but also delivers a 360° sound experience you've never heard before. Enjoy the easiest way to control your speakers with the built-in Intuitive Control panel on top of the speaker.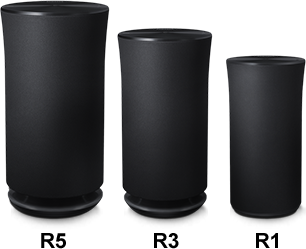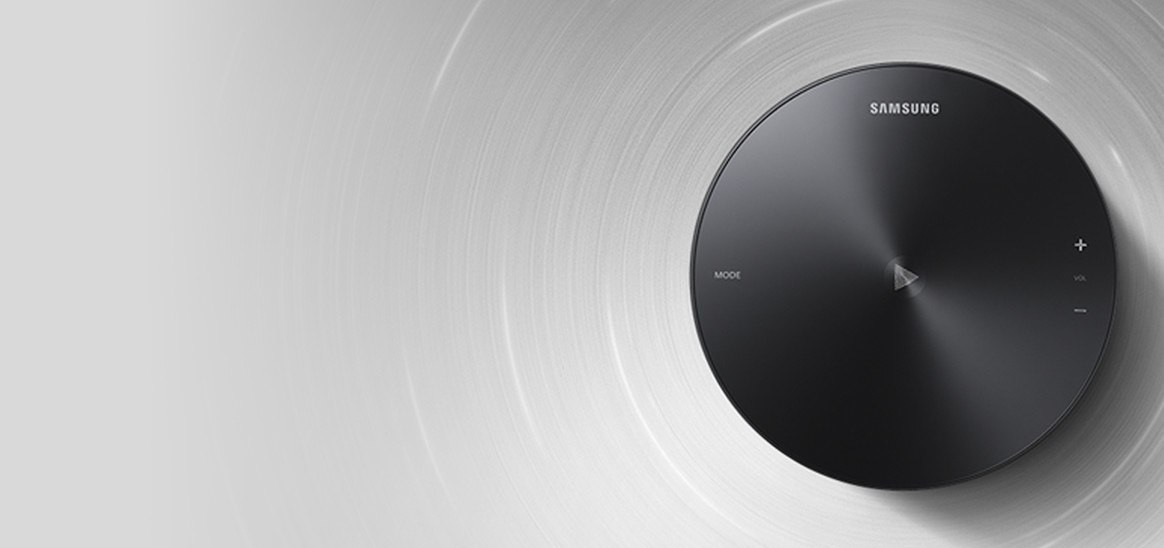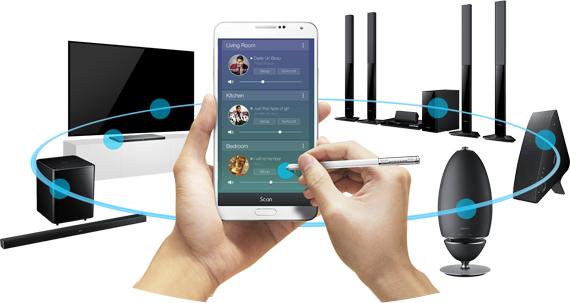 Play any music, any room, in studio sound quality
Experience your favourite songs in studio sound quality enjoying a high defintion audio experience as intended by the artist in any room of your home.* The Multiroom App lets you control your speakers via your mobile device and play the same track throughout your home to enjoy the perfect house party or play different songs in different rooms, with higher-quality audio, and that makes a difference. You hear the quality immediately.

* Track files have to be in lossless format such as FLAC, ALAC, AIFF or WAV.

The most flexible way to grow your Audio System
A significant number of Samsung TVs, Soundbars and Blu-rays have multiroom functionality which means that the 360 Wireless Audio Speakers can easily form part of an integrated Audio Ecosystem to fill your home with the sound of studio quality music. You can connect two Wireless Audio 360 Speakers to your TV as a 2.1 solution or setup a wireless 5.1 surround sound solution* with a compatible Multiroom Soundbar and 2 x Wireless Audio 360 Speakers as rear speakers.**
* The 5.1 surround sound solution is only available on the HW-J8500. ** Cable connection required from Soundbar to TV.