Home
›
fridge freezer repairs
Customer Services
brought to you by

Fridge & Fridge Freezer Repairs
Call us on
0344 561 0018
If you have Whatever Happens or your product is still in warranty call 0844 561 1234
Mon-Fri:
8am - 8pm
Sat:
9am - 6pm
Sun:
9am - 5pm
If you have a Care Plan (previously Whatever Happens) or your product is still in warranty call 0344 561 1234
Fridge and Fridge Freezers Repairs
Our Knowhow engineers at Currys PC World can repair most brands of fridges, fridge freezers or American style fridge freezers including Bosch, Samsung, Hotpoint and Zanussi.
To book a repair you can call our friendly team of advisers on 0344 561 0018. You'll pay one fixed price charge which includes the call out to your home, labour and parts. We offer a "no fix, no fee" repair which means that if we find that your fridge freezer is beyond repair, we'll give you a full refund.
All fridge freezer repairs are done in the comfort of your own home on a day to suit you. We have a team of specialised engineers nationwide, who are available 6 days a week, across most of the UK. On the day they'll give you a ring to let you know they are on their way.
Our one off repair comes with a 3 month guarantee on the problem we are coming to fix, but we also offer a Repair & Protect service with 12 month's protection against other faults including general breakdown.
1 Door Fridge or Freezer Repairs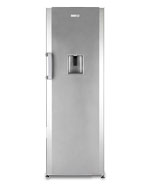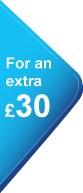 One Off Repair
£109
3 month guarantee
Covers you for the fault we repair
call us on
0344 561 0018
Please have your make, model and serial number handy

For an extra £30
Repair & Protect
£139
12 month service agreement
Covers you for the fault we repair and protects you against general breakdown
call us on
0344 561 0018
Please have your make, model and serial number handy
Available 6 days a week, across most of the UK
Nationwide coverage
Fixed price repair including parts
No fix, no fee
2 Door Fridge or Freezer Repairs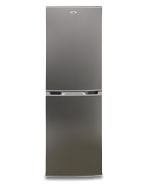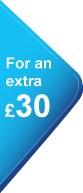 One Off Repair
£119
3 month guarantee
Covers you for the fault we repair
call us on
0344 561 0018
Please have your make, model and serial number handy

For an extra £30
Repair & Protect
£149
12 month service agreement
Covers you for the fault we repair and protects you against general breakdown
call us on
0344 561 0018
Please have your make, model and serial number handy
Available 6 days a week, across most of the UK
Nationwide coverage
Fixed price repair including parts
No fix, no fee
American Style Fridge Freezer Repairs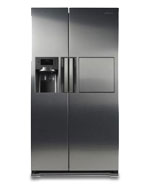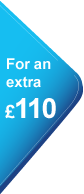 One Off Repair
£179
3 month guarantee
Covers you for the fault we repair
call us on
0344 561 0018
Please have your make, model and serial number handy

For an extra £110
Repair & Protect
£289
12 month service agreement
Covers you for the fault we repair and protects you against general breakdown
call us on
0344 561 0018
Please have your make, model and serial number handy
Available 6 days a week, across most of the UK
Nationwide coverage
Fixed price repair including parts
No fix, no fee