Garmin Activity Trackers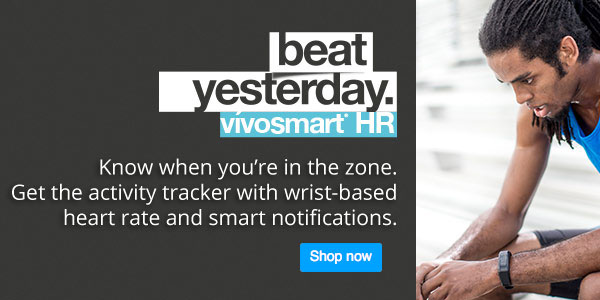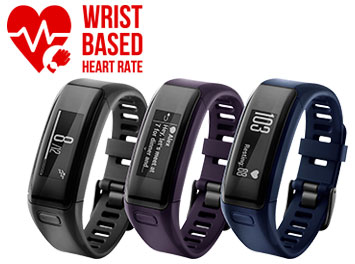 Garmin vivosmart HR
Touchscreen activty tracker with wrist-based heart rate monitor
Track your movement, heart rate and calories burned as this Garmin fitness tracker keeps pace with you all day. Check your zone and beats per minute instantly on the colourful screen, while the integrated accelerometer records distance indoors. Online features include automatic uploads to Garmin Connect, live tracking and social media sharing – Vivosmart HR also works with advanced workouts and free training plans from Garmin Connect.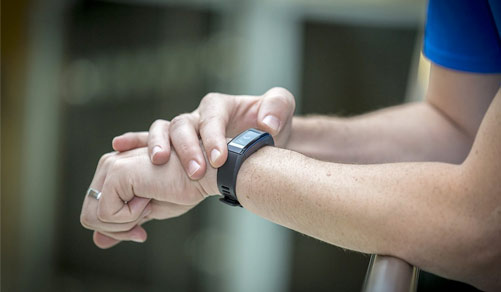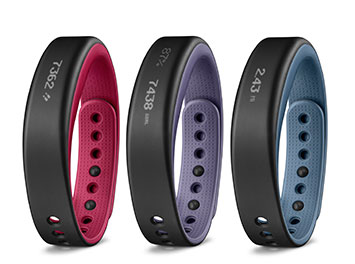 Garmin vivosmart
Activty tracker with smart notifications
Monitor your fitness using an activity tracker with smart notifications. You can view steps taken, calories, distance and the time on its user-friendly touch-and-swipe display. Vivosmart keeps you moving with inactivity alerts and auto goals to challenge you – plus, it'll keep you connected with vibration alerts for texts, calls and emails from your smartphone.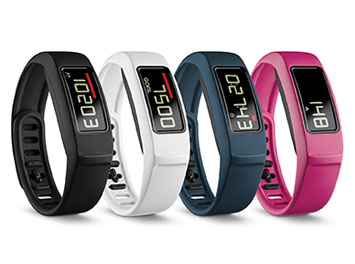 Garmin vivofit 2
Activty tracker with move bar alerts
Vivofit 2 reminds you to stay active with audible alerts and move bar prompts. This fitness tracker learns your activity level and suggests tailored daily goals, displaying calories, steps, distance and the time on its backlit display. Improve your rest patterns with its sleep monitoring function, and easily plan, save and share progress with automatic syncing to Garmin Connect Mobile™.

Whether you run, cycle, swim, ski or enjoy multiple sports, Garmin Connect lets you record your activities for monitoring and sharing. Connect IQ let you personalise your compatible Garmin device, whether it's a Forerunner 920XT, fenix 3, vívoactive, epix or D2 Bravo with free downloads. Add data fields and widgets for stats at a glance, use apps to enhance performance and tailor your display with a range of watch face designs. Connect lets you upload activities, download training plans and join like-minded online users for collaboration, feedback and much more.
SHARE and compete with your training partners and friends
DOWNLOAD training plans direct to your Garmin
ANALYSE every aspect of your performance
VIEW activities on a variety of maps with detailed metrics
PLAN explore, download and follow new activities
Download the Garmin Connect Mobile App to your Bluetooth® smartphone: