Garmin Sat Navs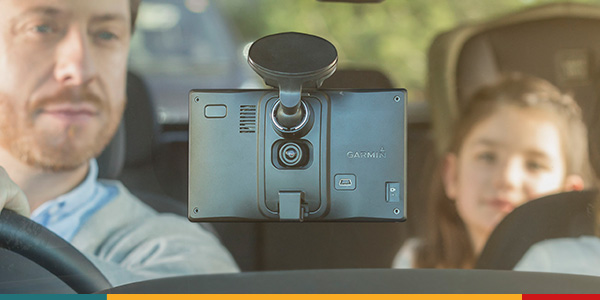 Garmin Drive™ Sat Nav Series
Forward-thinking driver awareness
Garmin Drive sat navs help make journeys easier and safer with preloaded maps, traffic avoidance, onscreen smart notifications and innovative driver alerts to increase your awareness on the road.
Garmin Drive™
Driver awareness that goes beyond your mirrors
Garmin Drive sat navs are available with bright 4.3" or 5" dual-oriented displays for a clear view of the route ahead.
Free Lifetime Map updates ensure your Garmin GPS features the latest maps. You'll always be on track with Lane Assist, Junction View and Garmin Real Directions.
Drive safer with dangerous curve alerts, fatigue warnings, speed camera alerts and more.
foursquare data helps you discover more, alerting you to shops, restaurants, petrol stations and other Points of Interest along your route.
Garmin Drive sat navs include: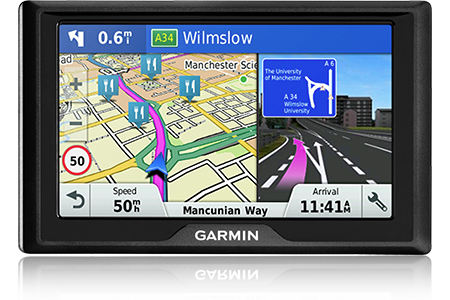 Shop Garmin Drive
Garmin DriveSmart™
Drive safer with digital traffic and voice-activated control
Avoid traffic incidents and congestion with Live or Digital Traffic on your Garmin DriveSmart sat nav.
Pair it with your smartphone to receive calls, texts and other notifications directly onscreen – and enjoy convenient hands-free calls via Bluetooth.
Voice-activated navigation and voice control let you keep your hands on the wheel for safer driving (Full Europe models only), and there are alerts for dangerous curves, fatigue warnings and more.
You'll always find the correct route with detailed guidance from Lane Assist, Junction View and Garmin Real Directions.
DriveSmart sat navs include all Garmin Drive features, plus: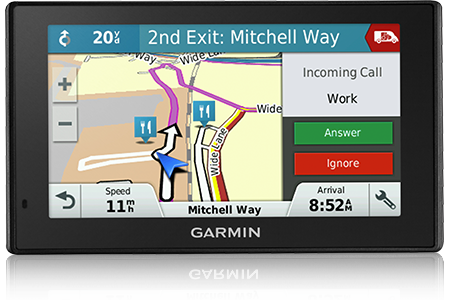 Shop Garmin DriveSmart
Garmin DriveAssist™
A extra eye on the road for every journey
Garmin DriveAssist sat navs feature a built-in dash camera to continuously record your car journeys – capture details of road incidents and memorable scenery alike.
Steer clear of congestion and traffic incidents with Digital Traffic alerts, and drive safer with driver alerts including Forward Collision, Lane Departure, Fatigue Warnings and Go Alert.
Enjoy convenient hands-free calling and get calls, texts and other notifications directly on the GPS screen with Bluetooth pairing.
Voice-activated navigation lets you keep your hands on the wheel. Drive confidently to your destination with in-depth guidance from Lane Assist, Junction View and Garmin Real Directions.
DriveAssist sat naves include all DriveSmart features, plus: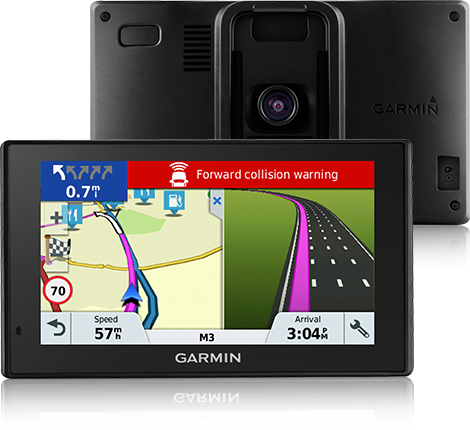 Shop Garmin DriveAssist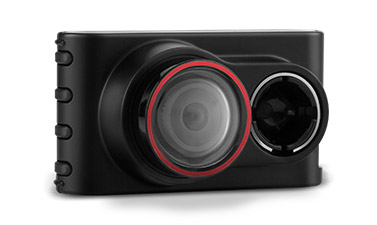 Garmin Dash Cam 30 / 35
Reliable HD driving recorder with excellent camera coverage and clarity
Record your trips with an HD driving camera offering a wide field of view and clear 1.4" LCD screen for great views, day or night. Cover yourself in the event of a collision – the Incident Detection (G-Sensor) saves footage automatically. Take this trusty dash cam outside the car to take snapshots of collision damage in detail – or capture footage of beautiful scenery around you.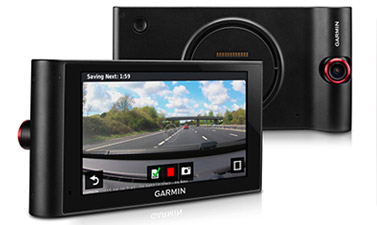 Garmin nüviCam
Sat nav with built-in dash camera
Stay on course and get traffic alerts with this all-in-one 6" sat nav with built in dash cam to assist you. Driver awareness features help you drive responsibly, with Forward Collision Warnings if you're too close to the car in front and Lane Departure Warnings for if you're drifting off the road or into oncoming traffic. Find your way using detailed European maps with free Lifetime Map updates, while Garmin Digital Traffic provides comprehensive traffic alerts via DAB.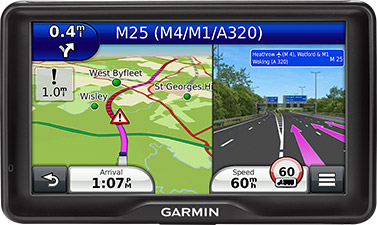 Garmin dezl Truck Sat Navs
The new generation of truck navigation
A new kind of truck sat nav, Dezl allows custom truck routing according to size, weight and load - stay alert with road warnings like bridge heights, weight limits, sharp curves and more. Access to the Truck & Trailer Services Directory keeps you prepared, and there are also Truck Specific POIs highly rated by truckers. Lifetime maps of Europe and Lifetime Traffic show the right course and drive responsibly, and you'll get free Garmin Digital Traffic via DAB right out of the box. View the route clearly on a large 7" high-resolution glass display.