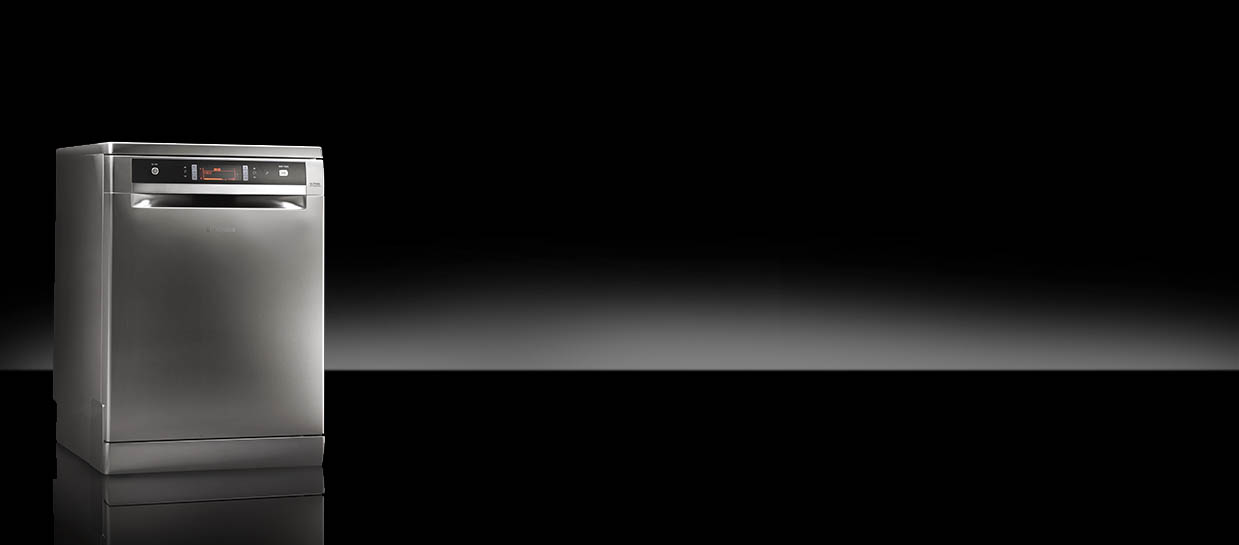 Free yourself from the kitchen sink
Innovative technology that frees up your time and gets you away from washing up.
Using a dishwasher can save up to 10 days every year compared to washing up by hand. Hotpoint's range of full size and slimline dishwashers will fit in any kitchen and incorporate the very latest cleaning technology, cleaning up to 15 place settings in one wash.
View Hotpoint dishwashers
Zone Wash
Intensive Zone technology provides powerful cleaning for heavily soiled items, ensuring that dirt is removed whilst washing the top drawer as normal. The drawers let you adjust your dishwasher to suit the load you're washing, holding the items securely while they're being washed.

Flexiload
Ultimate loading flexibility to maximise space and wash performance. Fit in all your items with minimal effort thanks to the unique design of the Flexiload racks, making use of a host of adjustable heights and foldable elements to ensure space can be adapted to suit each load.

Flexipower
An advanced sensor system automatically adjusts the amount of water required and running time for best results. It will know when your dishes are perfectly clean, stopping so no extra water or energy is wasted.

Active Oxygen
Neutralise unpleasant odours between washing cycles. Innovative technology breaks down and removes up to 70% of odours in a completely natural way. So even if your dishes have been in your dishwasher all day it will still remain smelling fresh.

Extra Silent
If you have an open plan kitchen or spend a lot of time in there you won't have to shout to be heard. The top of the range Ultima Dishwashers are some of the quietest on the market.

Hygiene Plus
Hotpoint dishwashers come with a three-stage filtration system for optimum wash and hygiene which is quick to disassemble and easy to clean. The fully stainless steel scratch-resistant lining prevents bacteria from building up.