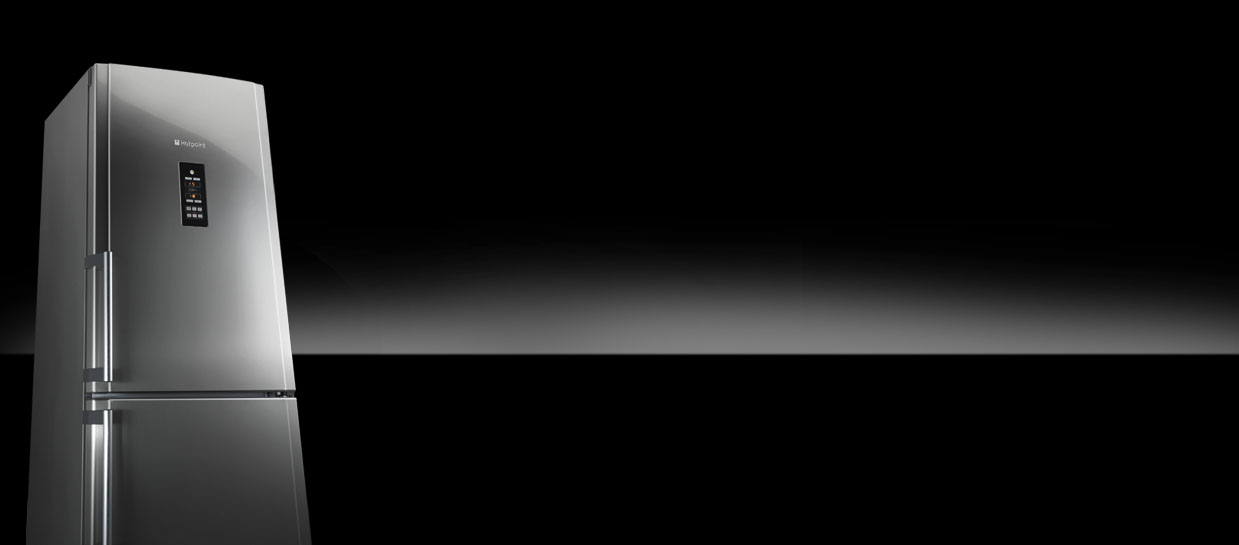 Style & Technology Combined
Intelligent features unique to Hotpoint refrigeration to keep you in the cool.
Hotpoint fridge freezers offer the latest cutting edge cooling technology including Active Oxygen and Air Tech Evolution System. The range brings a maximum choice with size and colour, including American style fridge freezers and our iconic 4 door fridge freezer for maximum storage, to models that fit behind a door for a sleek stylish look.
View Hotpoint fridge freezers
View American-style fridge freezers

Active Oxygen
First day freshness for up to 9 days longer. Molecules are released inside the fridge, naturally killing up to 99% of bacteria. This protects food, creating the perfect conditions for food, keeping first day freshness.

Air Tech
The multiflow system improves air circulation, ensuring optimum and consistent temperature - delivering better food preservation, extending the life of your food and reducing food waste. This technology is also Fully Frost Free preventing the formation of ice in the freezer and frost in the refrigerator.

I Care
The I Care function has intelligent sensors that set and maintain the optimum temperature for your food, and regulates the energy needed to ensure maximum energy efficiency.

Dual LED Lighting
Using the latest lighting technology, the Dual LED Lighting system is 15 times brighter than a traditional bulb and lasts 10 times longer - improving visibility and making your food look even tastier!

Super Freeze
If frozen food starts to thaw on the way home from the shops or if it has been left out too long, simply push the super freeze button to have a quick arctic blast circulate through the freezer. The temperature will quickly drop, freezing and preserving your food.

Hygiene Plus
Hygiene Advance is a silver ion treatment of the fridge's inner walls. This is a permanent natural anti-bacterial solution that prevents moulds and microbes from forming, ensuring that food is kept at its best in the ideal environment.