Dishwashing
Browse Dishwashing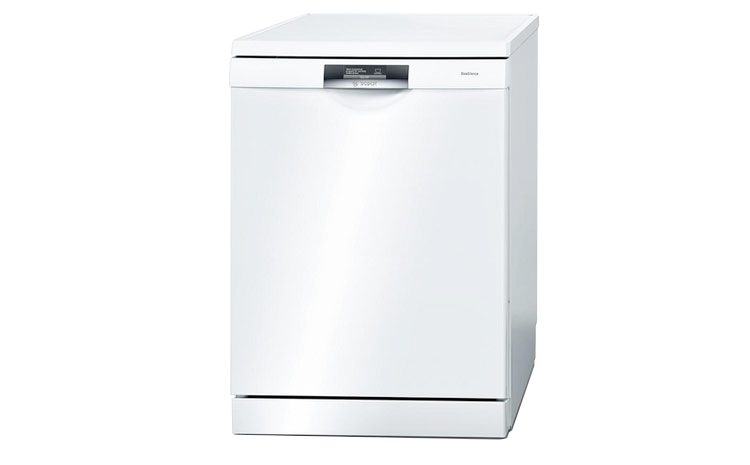 Dishwashers
Dishwashers can save you time, money and effort and they come in a variety of sizes to suit most homes. Tabletop and slimline models are great for smaller spaces, full-size models can keep up with the needs of a family, and dishwashers with advanced technology can save time and conserve energy. Whether you already know what you are looking for or want to learn more about dishwashers and their key features, we can help you find the right dishwasher for you. Explore our range, discover the products 'Our experts love' or browse by your favourite brand, picking out the features you really need.
Things to consider
Size

Our dishwashers come in three sizes: full size (60 cm wide), slim line (45 cm wide) and table top – so there's a dishwasher to suit your household.

Place settings

The number of place settings a dishwasher has varies from 6 to 14 . One place setting is equivalent to a dinner plate, soup bowl, tumbler, teacup, knife, fork, dessert spoon and a teaspoon. More place settings allow you to maximize how much you can clean with each wash.

Noise

Dishwasher noise levels range from 38 dB(A) – as quiet as whispering in a library – to 55 dB(A), which is normal conversation volume. Appliances with lower noise levels are ideal for open plan kitchens and homes.

Energy rating

Our dishwashers are rated from A to A+++ depending on electricity and water consumption. The most energy efficient machines can cost as little as 37p per cycle to run.

Water consumption

Dishwashers from our range use between 6 and 15 litres of water per cycle. Lower water consumption requires less electricity to heat it, reducing overall consumption. Washing by hand can use an average of 49 litres in comparison, so dishwashers can help save on household bills.

Latest technology

Many of our dishwashers feature advanced functions to save you time, effort and energy. The most advanced features include fully automatic sensor control that gives you great energy efficiency at the touch of a button.

Space and flexibility

Flexible internal space varies with each dishwasher model. Some offer a third level cutlery drawer to save space, while others feature height-adjustable racking to help fit in larger pots and pans. Folding prongs also help accommodate different-sized items.

Extended guarantee

All products come with a minimum 1 year guarantee, but some manufacturers offer extended guarantees so look out for these models. For added peace of mind, ask about our Care Plan.
Shopping with Currys
Services brought to you by our experts