GAS COOKER INSTALLATION
 brought to you by





Gas Cooker Installation Service
With a nationwide team of over 600 engineers, we install more cookers than anyone else in the UK.

Our Knowhow experts are Gas Safe registered engineers, fully qualified to install your gas cooker safely. You can arrange a visit from our engineers on any day of the week, for most of the UK.

We can install your new cooker at the same time we deliver and can take away the packaging and recycle your old cooking appliance if you want us to.

IMPORTANT INFORMATION
Trying to install a cooker can be hard work and without the right knowledge, things can go wrong.

Did you know that all gas cookers need to be installed by a Gas Safe registered engineer?
If you don't have the Gas Safe certification, it could invalidate a household insurance

Why us?

Professional installation by one of our Gas Safe registered engineers
We'll disconnect your old cooker for free
Your new cooker safety checked and ready to use
We'll provide you with a Gas Appliances Installation Certificate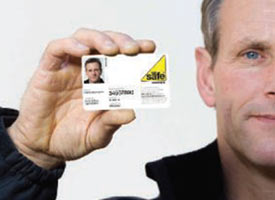 Pricing
Gas cooker

£80

Gas range cooker

£80

Built-in gas oven

£100

Dual fuel cooker

£100

Built-in gas hob

£100

Cooker hood

£90

Removal & recycling

£10
Note: If your product is delivered directly by the manufacturer, installation will be carried out by them and prices and availability may vary.
Here's what we'll do...
1.

Evaluate your kitchen and make sure the existing gas connections are safe to use and meet the legal requirements.
2.

Disconnect the existing cooker, un-box and check the new product.
3.

Connect to an existing gas pipe and verify that the gas supply is gas tight.
4.

Test the cooker to make sure it's working and ready to use to the manufacturer's specification and industry standard.
5.

Perform a full health and safety check and provide you with a Gas Appliance Installation certificate. We'll also visually inspect any other gas appliances for safety.
6.

Take the packaging from your new appliance away. If you purchase our removal and recycling service we'll also take your old appliance away.
With gas installations we also supply up to £30 worth of parts if required. This can include a stability bracket or security chain, a bayonet, cooker hose, means to connect to an existing supply, a 1.5 metres copper pipe and a back plate.
Checklist before we arrive
Before we arrive, please ensure the following:
STEP 1: CHECK YOUR CONNECTION
That there is a live gas supply within 1.5 metres of the required location within the same room. Please note: even if you have gas central heating, it doesn't mean there is a gas supply to the cooker.
If it is a dual fuel cooker, that there is an electrical connection within 1.5 metres of the new appliance location and not directly above.
Electric cooker installation
Gas cookers with ignition systems and timers require a 13 amp supply. Please ensure one is available within 1.5 metres if applicable.
If you are in an area that uses LPG (Liquid Petroleum Gas in red or blue cylinders outside your house, or a bulb tank that is filled by your gas supplier), you will need to check the cooker you choose can be converted to LPG by one of our Gas Safe engineers. Please contact us on 0344 561 1234 to discuss your specific requirements.
STEP 2: CHECK THE SPACE
That we have clear access to the area you want your new appliance installed. If stairs are involved, that there is room to manoeuvre.
The appliance will fit into the space with enough space at the back and either side of the cooker to allow for ventilation. Check the product specification for the cooker you want to buy.
STEP 3: CHECK THE ENVIRONMENT
That there is no combustible material behind the cooker location. For example, the area directly above the gas appliance must not have any power points, switches, boilers or alarm sensors. Additionally, there must not be any flammable material such as wallpaper, wood, fabric wall coverings, curtains or shelving.


Check knowhow.com to track your delivery and that someone responsible is at home to sign for the installation.
If you are unsure your gas cooker installation can meet the requirements listed above, please call to discuss on 0344 561 1234.
How to book
Add installation at the 'confirm basket' page when you order a cooker online at Currys.co.uk.
Already have a cooker and want it installed? Call our Knowhow Contact Centre on 0344 561 1234. Please have your card details to hand when you call.
Ask a store colleague to book the installation service when they arrange delivery of your new cooker on a day to suit you.