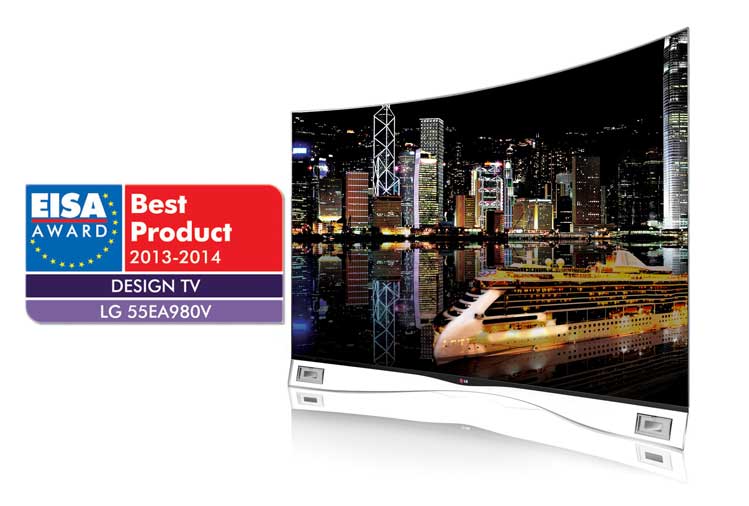 CURVED:
THE NEW VIEWING CONTOUR
The precise curve of the screen ensures that your eyes are equally distant from all parts of the screen, providing the most natural and immersive viewing experience.
The innovative technology of OLED TV permits a simpler internal structure. This means the TV is unbelievably lightweight and pencil-thin, only 4.3 mm front to back at its thinnest point. And there is no distracting bezel around the picture frame.
Of course, it's the picture quality that really stands out. The LG OLED TV delivers cinema-quality 3D and 2D-to-3D conversion with lightweight, battery-free glasses for quite astounding home viewing. To make sure you have plenty to watch, LG's exclusive 3D World app now delivers more 3D content than ever before.