Panasonic Televisions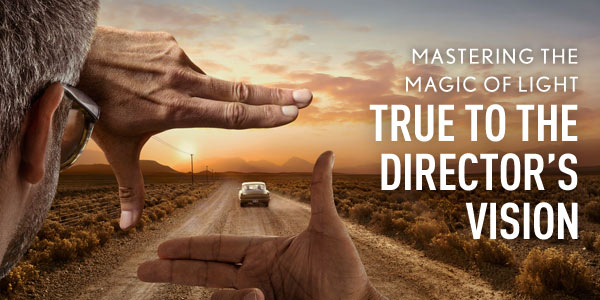 True to the Director's Vision
Designed to deliver picture quality that's accurate to the filmmaker's original vision, Panasonic's high-end 4K Pro televisions have nuanced, professional quality colour management. Combining Panasonic's cutting- edge Studio Master HCX processors with wide colour displays, you can enjoy every element of a film just as it was meant to be seen.
View the Panasonic range of TVs
What is HDR?
Delivering images closer to the way your eyes view the world than ever before, High Dynamic Range (HDR) displays colours with a striking level of reality. Combining deep blacks and bright highlights, Panasonic's premium HDR screens have an accurate, true to life look.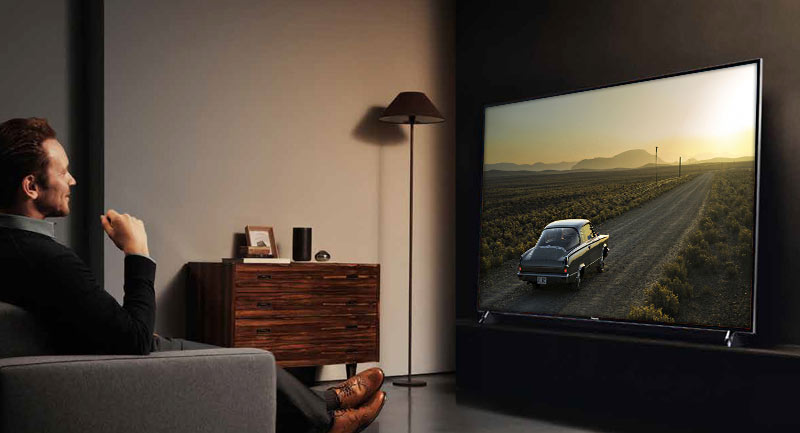 Hollywood in your living room
Aiming to reproduce the original director's vision as accurately as possible, the latest generation of Panasonic TVs make the most of 4k Ultra High Definition technology. To make the most of 4K and HDR quality, Panasonic has created a new type of LCD screen - the Professional Cinema Display.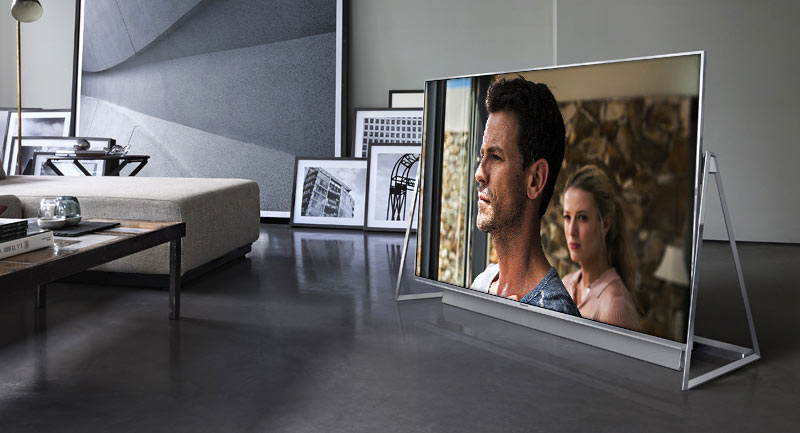 When televisions become art
Taking inspiration from the world of interior design, the new Panasonic TV range has been artfully created to add elegance and beauty to any room. Blending premium materials, intelligent design and sophisticated sculpting, each TV is made to enhance the look of any space.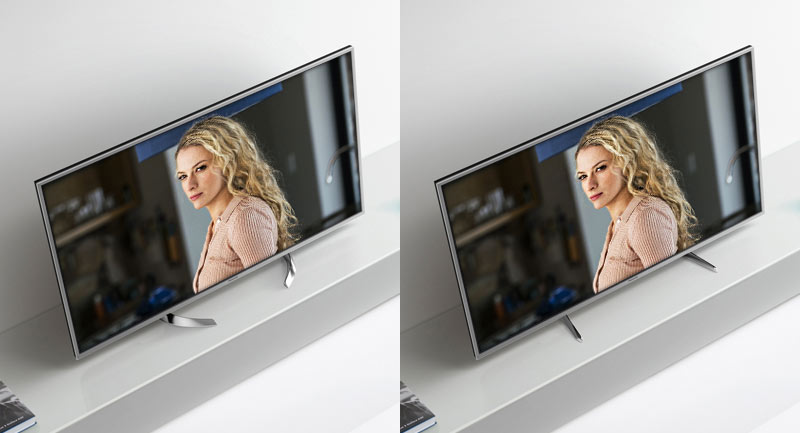 Intelligent Design
Designed to adapt to different surfaces or simply to suit your taste, the adjustable pedestal is inspired by European interior design. The elegant, adjustable metal feet blend functionality and style - ensuring your new TV complements its surroundings.