Refrigeration buying guide
Your refrigerator is a vital part of your kitchen - it keeps groceries fresh, chills your drinks and lets you store large amounts of fresh food, or freezes groceries to use when it suits you.
We know that buying a fridge, freezer or fridge freezer is a big decision, so our buying guide is here to help you choose the best appliance for your home. Before you buy, thoroughly measure the height, depth and width of the space allocated in your kitchen. Leave at least 2 cm of space to the top and sides for good ventilation and ensure ambient temperatures remain consistent.
Pick an appliance that suits the size and layout of your kitchen, the kind of food you buy and how much food you need to store. Our guide is here to show you more about features like auto defrost, Frost-Free, Fast Chill, Fast Freeze, antibacterial coating and flexible storage that make using your refrigerator more convenient. Some models require plumbing to use ice and water dispensers.
Look out for 'our experts love' products when you browse the range. Our experts recommend these refrigerators for their technological advancements and innovative features.

View our full refrigeration range
Measuring kitchen space
Before you choose your fridge or freezer, use the following checklist to ensure it is right for your home and will fit the space you have.
Measure the height, depth and width of the space allocated in your kitchen several times for accuracy.
Account for door opening, general access, hinge size and location so you know your chosen appliance will be practical to use.
Think about the constraints on moving the appliance into your house.
Ensure there is ventilation space of at least 2 cm around the top and sides of the appliance.
Make sure that the installation area offers a consistent ambient temperature so your refrigerator can perform at its best and last longer. If you want to store your refrigerator in a garage or outbuilding, make sure you choose an appliance that's designed for this purpose.
If you're considering an appliance with a water or ice dispenser that requires plumbing, make sure you can install it within 1.5 m of the nearest water source.
American style fridge freezers
Luxury appliances that give you huge storage space, advanced technology and multiple doors.

Click here for more info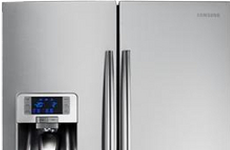 Fridge freezers
Save floor space and choose from a range of fridge freezer splits for fresh and frozen food.

Click here for more info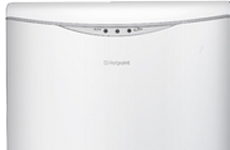 Fridges
Choose a tall fridge to hold more groceries. Undercounter models are ideal for limited spaces or as a secondary refrigerator.

Click here for more info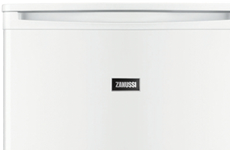 Upright freezers
With their larger capacities, upright freezers help reduce shopping trips. Match your tall freezer with a fridge to complete your kitchen.

Click here for more info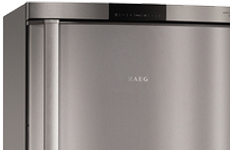 Chest freezers
These large-capacity appliances hold more frozen food, and some can be placed in outbuildings to allow extra space in your kitchen.

Click here for more info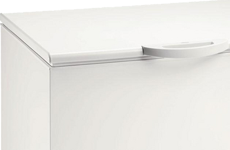 Wine coolers
Keep your wine and champagne at ideal serving and ageing temperatures for total enjoyment.

Click here for more info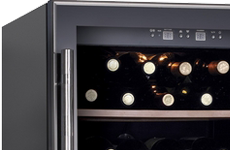 Refrigeration buying guide FAQs
click here
Unbeatable services brought to you by
We know that when you are choosing a fridge freezer getting it home and installed when you need it can be as important as the product you choose. That's where our Knowhow experts can help:
Delivery starts from free
We can install your fridge freezer from £25
We'll take away and recycle your old fridge freezer for free
We'll protect your fridge freezer from breakdown or mishap