Xperia Z2 Tablet

The stunning new Sony Z2 Tablet builds on its award-winning predecessor's success and includes an array of new and exciting features. Experience the latest Sony BRAVIA TV technology on a Full HD 10.1" display. With more detail and vivid, lifelike colours, the Xperia Z2 Tablet will make the most of any media or entertainment you throw at it.
To keep up with you and your lifestyle, the Xperia Z2 Tablet comes with a super-fast processor, powerful built-in WiFi and an 8 MP camera with Exmor RS for mobile and Xperia camera apps. It's even waterproof.
On top of all this, the premium Xperia Z2 Tablet is the slimmest (6.4 mm) and lightest (426 g) waterproof tablet ever*.
View Sony Xperia Z2 Tablet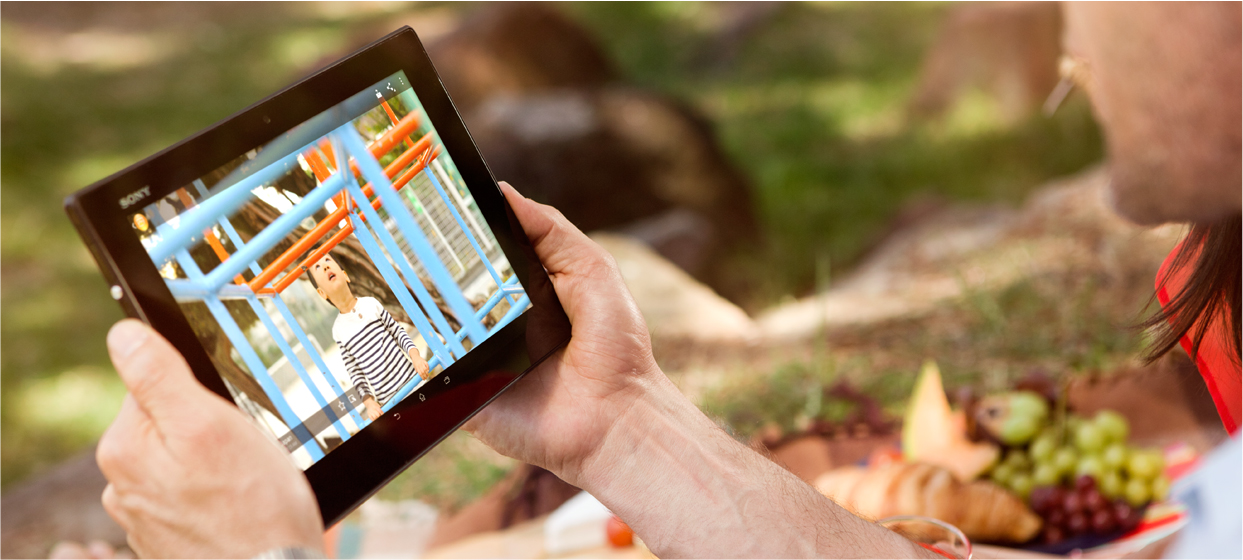 The sharpest images and the most vivid colours
Sony understand how important it is to see everything at its best. Whether you are in bright sunlight or in a poorly lit room, you should still be able to experience entertainment in full, vivid colour. That's why Sony have embedded the latest Sony BRAVIA TV technology into the Xperia™ Xperia Z2 Tablet Tablet's 10.1" Full HD display.
The TRILUMINOS™ Display for mobile creates a wider palette of rich, natural colours benefiting from the deep intense effects achieved by Live Colour LED. Everything looks so much more real and natural, entertainment comes alive.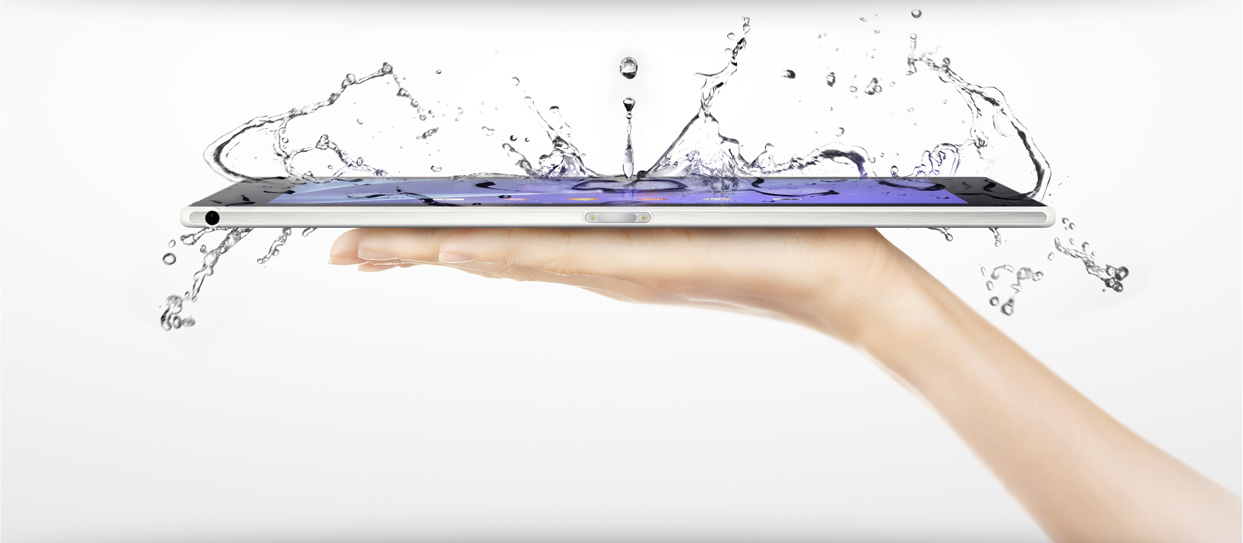 The world's slimmest, lightest and most waterproof tablet*
They are designed to be portable, but sometimes carrying a tablet is just not practical. Sony kept this in mind when designing the Xperia Z2 Tablet because they know it's important for you to have access to your world wherever you are. The result is a tablet with a sleek design that is the slimmest (only 6.4 mm) and lightest (426 g) tablet on the market. It's incredibly portable, beautiful to look at and comfortable to hold with just one hand.
And it's not just a pretty face. Designed for everyday use, the Xperia Z2 Tablet has a scratch-free display and a body that is entirely waterproof* so it can handle whatever life throws at it. You can even watch a movie in the bath whilst you relax at the end of the day, or record a video in the pool whilst you're on holiday.
Be productive away from the office with OfficeSuite Pro 7 pre-installed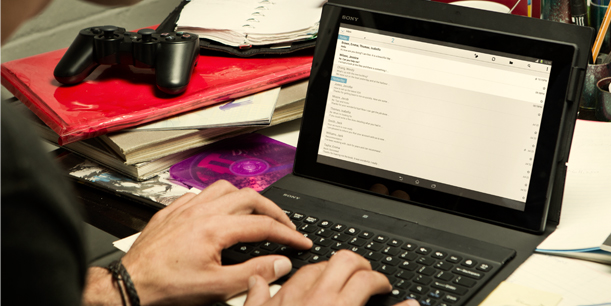 The Xperia Z2 Tablet is ready for work as soon as you switch it on. You'll find the full version of OfficeSuite Pro 7, preloaded, free, for the life of your tablet. This software offers the most commonly used desktop document formats, including modules for text documents, spreadsheets and presentations – it's a full mobile office. Plus, you'll have the benefit of a PDF Reader, Email reader and a File Browser, and integration with Google Drive.
A fully connected experience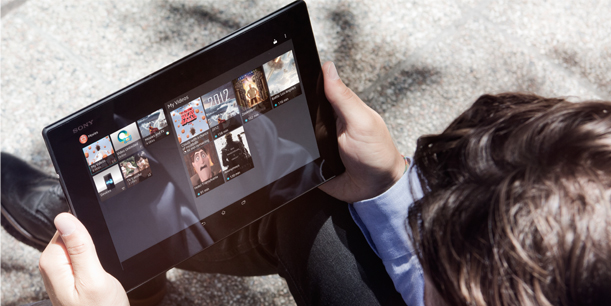 More than your average tablet, the Xperia Z2 Tablet has been set up for new levels of connectivity. Use it to control other devices, share content and interact with your TV. Want to see your memories on the big screen? Choose a photo on your HD tablet, and share it to your TV with One-touch mirroring. No cables, no buttons, no fuss. Thanks to embedded infra-red you can even use your Xperia Z2 Tablet as your home entertainment remote control hub for your TV or home stereo system.
Capture the moment with the Xperia Z2 tablet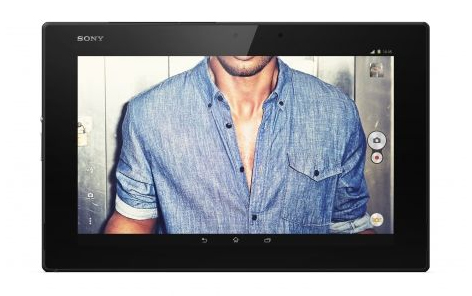 Take clear HD pictures and videos in any light with the Xperia Z2 Tablet's 8 MP camera with Exmor RS™ for mobile. Borrowing from Sony's camera expertise, the Xperia Z2 Tablet Exmor RS™ for mobile sensor helps you take beautiful pictures with low noise level, even in low light conditions.
Making the move - an easy way to transfer your content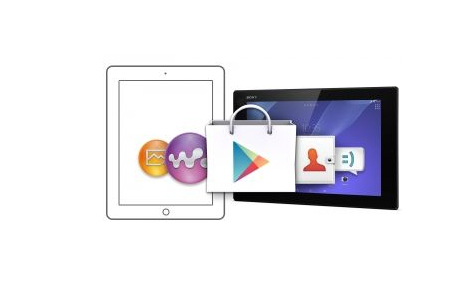 Xperia Transfer is an ultra-easy and safe app that'll help you move your contacts, photos, bookmarks, apps, music, messages and much more from your old Android or iOS device to your new Sony Smartphone.
**The Z2 is a waterproof tablet (in compliance with IP55/58) featuring Qualcomm's MSM8974 quad-core processor with Adreno 330 clocked at 2.3GHz and 3GB RAM. Specifications verified by Strategy Analytics' SpecTRAX service as of 29th January 2014, for more information on Strategy Analytics results go to: www.sonymobile.com/testresults/