Samsung Wireless 360° Sound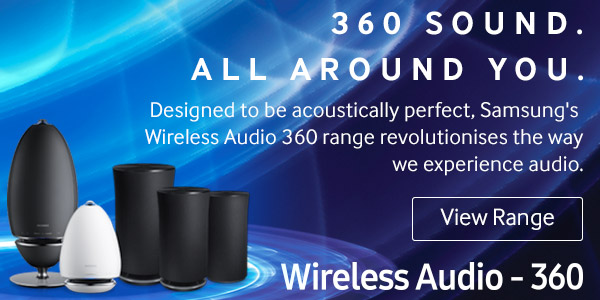 360 Audio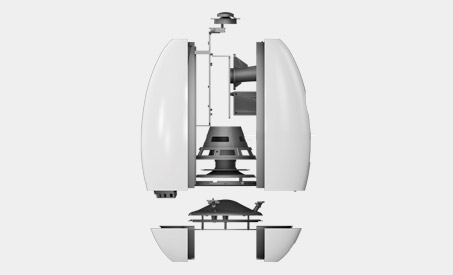 Experience the ultimate in 360 sound
Get ready to enjoy sound constructed and tuned by acclaimed audio engineers at Samsung's state-of-the-art audio lab in California delivering the reference to equally balanced sound.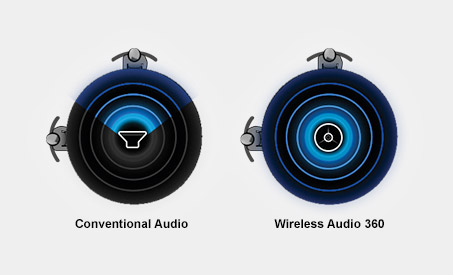 The Sweeter Spot
Enjoy the freedom to place your speaker anywhere, to sit anywhere in your room and experience the same great sound quality from every angle. With Wireless Audio 360 the sweet spot is everywhere - no matter if speakers are placed in a corner, on a shelf or in the middle of your room.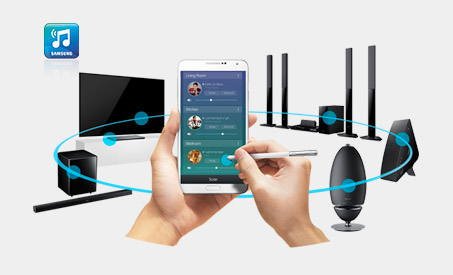 Play any music, any room, in studio sound quality
Go beyond music in one room and add more 360 speakers to other rooms in your house and enjoy the same music throughout your home or different music in different rooms, all controlled via your compatible phone or tablet.
Icon Range
R7, R6
The art of 360 sound
The Icon range delivers a sound experience above expectations due to its purposefully constructed shape and its Open Speaker Technology that is unique to its kind. Designed to be acoustically perfect, it is a state-of- the-art design piece in your living space, flawlessly constructed and crafted from premium materials to deliver the fullest 360 degree sound experience in your home.
If you think you have heard it all - listen again.
Classic Range
R5, R3, R1
Timeless 360 sound
The Classic range not only delivers a new audio experience, but also blends in perfectly into your home with its timeless, sophisticated design. Simply tap and swipe the top panel to control what to listen to while not having your phone or tablet at reach. Experience a new freedom with 360 degree sound and enjoy great sound quality anywhere in your home no matter where you place the speakers.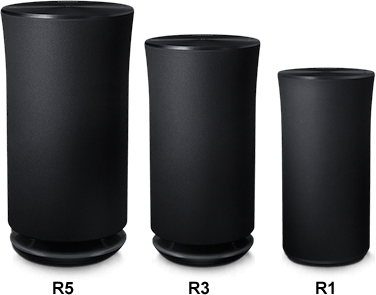 Sensational sound and style with total control
Constructed and tuned by the Samsung Audio lab in California, the Wireless Audio 360 Range revolutionises the way we experience audio. The Icon range delivers a full 360 sound experience above expectation and adds style to your home. The Classic range offers effortless control with room filling sound.