Awarded Which? Best Audio-Visual Brand 2015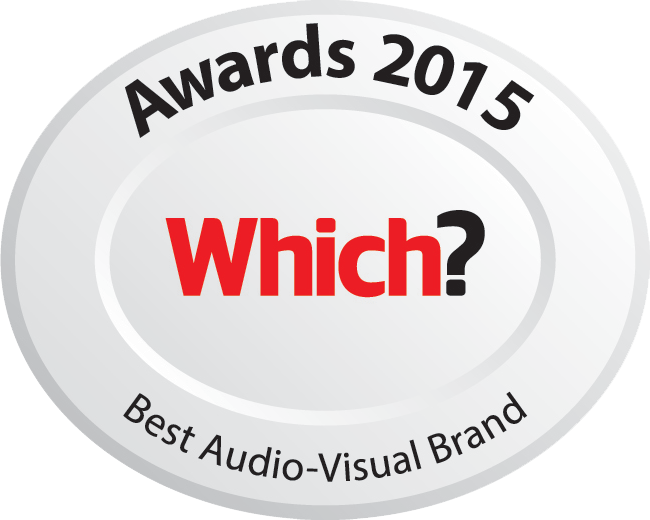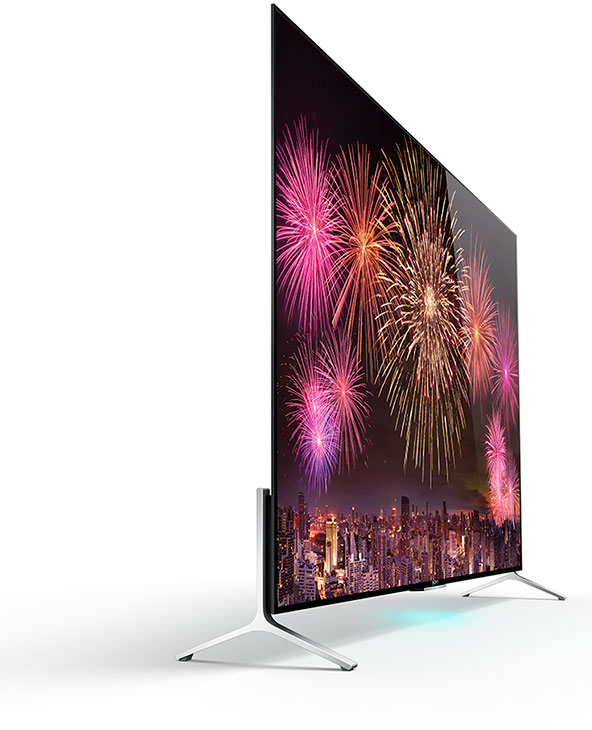 Sony KD-65X9005C - Awarded EISA Best Design TV Award 2015.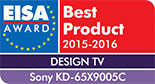 Shop now
Four times the detail of Full HD
Four times clearer than HD. Once you've seen sports, movies and your favourite TV shows in 4k Ultra HD TV there's no looking back. With Sony 4K Ultra HD, breathtaking detail is depicted with pinpoint accuracy for the most natural images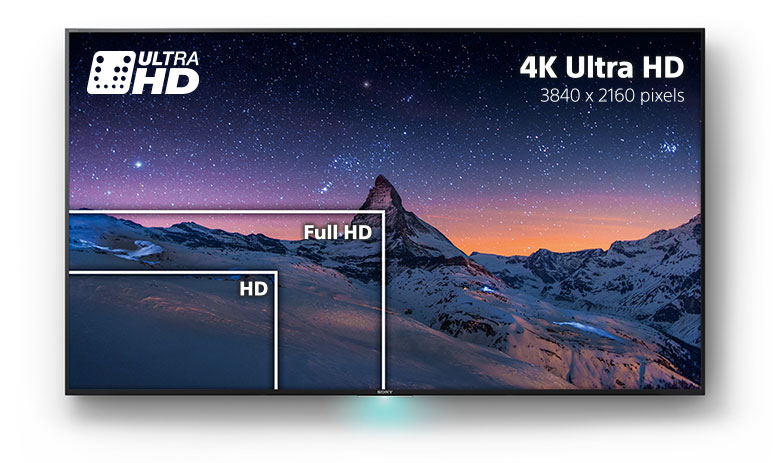 Movie goers have long known that a bigger screen makes for a more thrilling experience, but in a home theatre, increasing screen size quickly reveals the imperfections of High Definition (1920 x 1080) resolution.
With stunning 4K UHD resolution (3480 x 2160 or greater), detail is strikingly sharper. The 4K difference is something you can literally feel, giving you a more lifelike, compelling and engaging movie experience.
4K Processor X1 - One chip changes everything
The powerful 4K Processor X1 brings stunning picture quality to whatever you're watching. Every source is intelligently analysed and upscaled to its best 4K resolution, from TV broadcasts, Blu-ray Discs, to 4K internet videos. Enjoy incredible 4K images with stunning clarity, lifelike colours and sparkling contrast.
View all Sony 4K TVs
Our best 4K clarity, colour and contrast
Enjoy movies and TV shows boosted to near 4K Ultra HD clarity, with greater colour and contrast.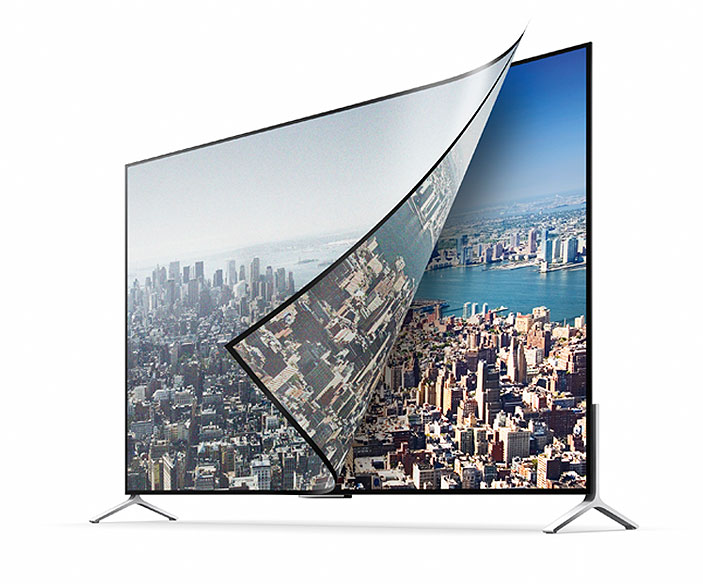 Enhance everything you watch
Suddenly, everything looks better. All of your existing HD sports. TV shows and movies are upscaled to super clear 4K quality Even YouTube® clips and smartphone videos are enhanced with stunning results. The 4K X-Reality™ PRO picture engine analyses and processes every image to refine colour, clarity and detail for a beautifully natural picture.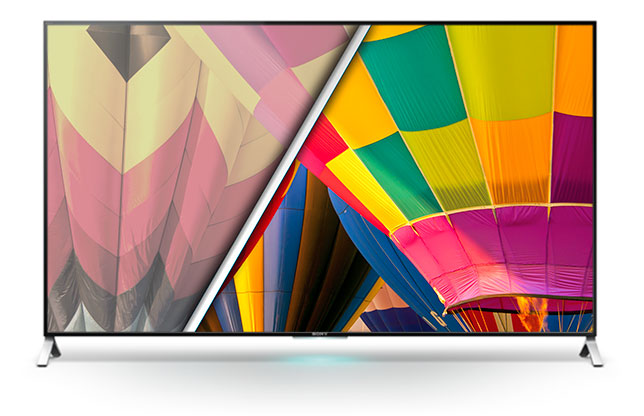 Colours that come alive
Spoil yourself with the widest colour spectrum we've ever offered on a television.
Unique to Sony, TRILUMINOS Display technology creates incredibly true, natural shades of colour – just the way you want them. Hard-to-reproduce reds, aqua blues and emerald greens are displayed beautifully, so landscapes and seascapes look more vivid. Faces look better, too, with natural skin tones. It's all thanks to a TRILUMINOS Display that uses more colours to produce a more vibrant picture.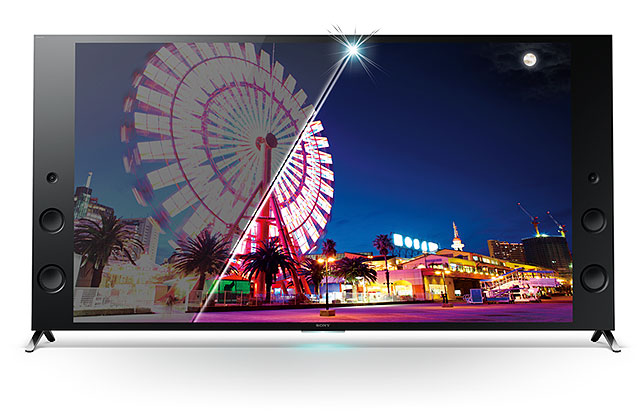 Brilliant brights, detailed darks
Sony's exclusive X-tended Dynamic Range technology produces contrast beyond comparison. You'll get the peak brightness that LED TVs are known for as well as deeper blacks previously only associated with Plasma TVs. Keeping the light areas bright while keeping blacks truly black is called widening dynamic range. You will notice the differences in detail, dark buildings combine with the brightness of the city lights. The difference certainly is dynamic.
'Sony' and the Sony logotype are registered trademarks of Sony Corporation. All other logos and trademarks are the property of their respective owners.