Space saving design meets immersive sound.
This sleek, powerful sound bar is perfectly sized to match screens over 46".
Learn more about the HT-CT780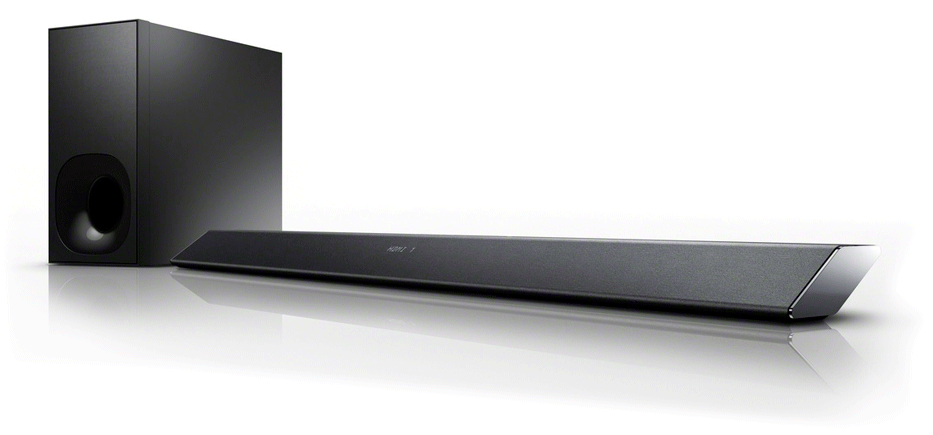 Learn more about the HT-CT780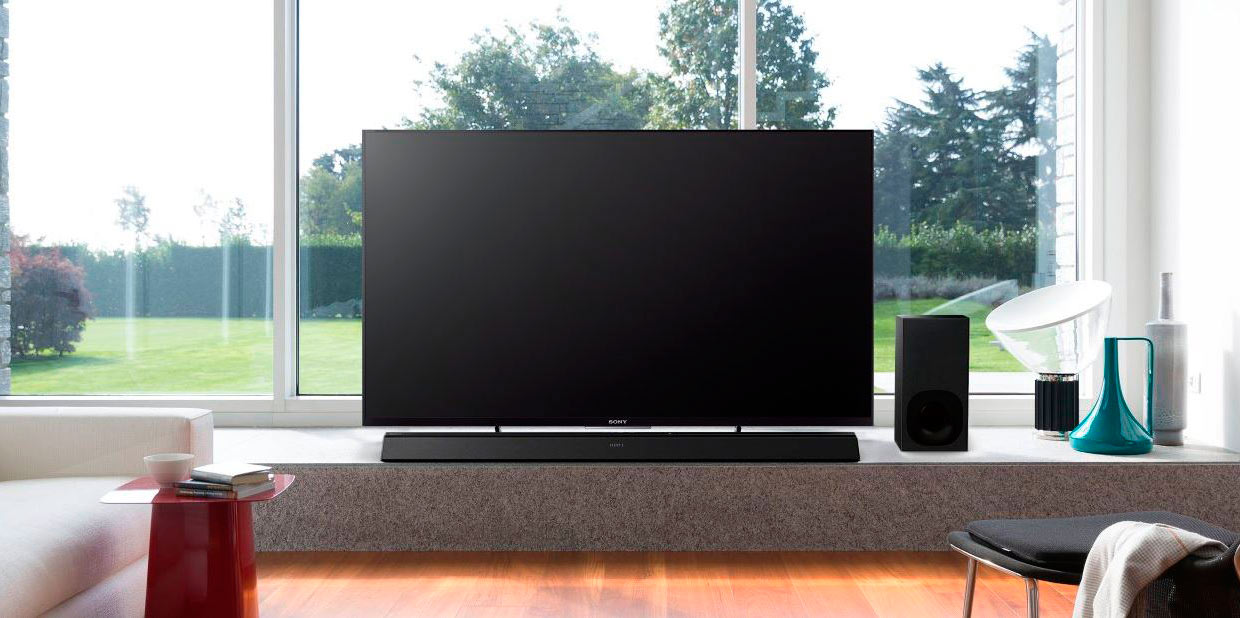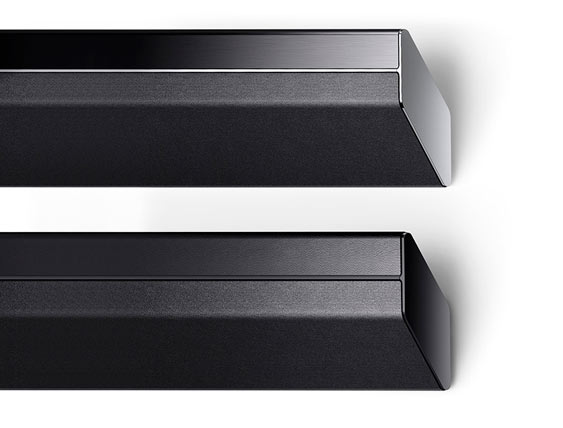 Design that links products and creates interior harmony
Cross-category design brings amazing entertainment to your living room through the coordinated sights and sounds of Sony TVs, sound bars, and Blu-ray Disc™ players. It's a new perspective that redefines home theater products.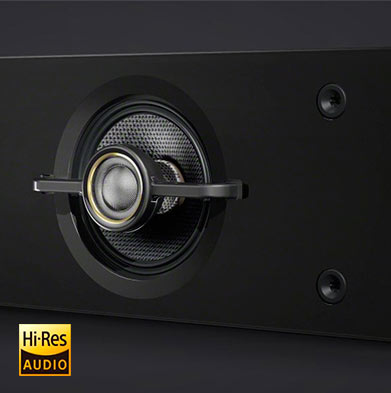 Music as the artist truly intended: High-Resolution Audio
the early 80s, CDs offered good sound and portability, but had limited storage. Later, MP3s made music sharing easier than ever, but the tradeoff was compressed files-and a significant loss in sound quality.
With its digital lossless capture, High-Resolution Audio returns to the rich, full sound of original analogue audio sources. Better yet, the decreasing cost of storage media, plus faster Internet speeds mean you can easily collect, enjoy, and share music at this outstanding quality level.
What is High-Resolution Audio?
High-Resolution Audio refers to a collection of digital processes and formats that allow the encoding and playback of music using higher sampling rates than the standards used in CDs.
The graphs below start with the original analogue sound waves, and illustrate the low sample rate of CDs compared to the greater frequency used to record High Resolution Audio. Look how much closer high resolution audio sample rate is to the original analogue recording.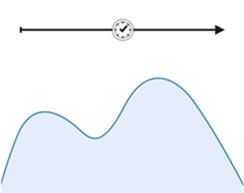 Original analogue recording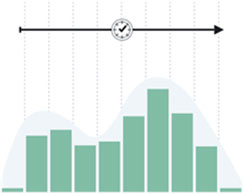 Low sample rate
CD: 16 bit/44.1 kHz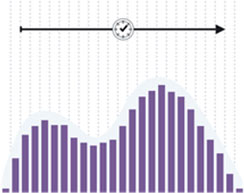 High sample rate
High-Resolution Audio at 24 bit/ 96kHz
View all Sony Hi-Res Audio models
Music as the artist intended with High-Resolution Audio
The HT-NT3 matches stylish, super slim design with High-Resolution Audio and music streaming services to listen anywhere in your home.
Learn more about the HT-NT3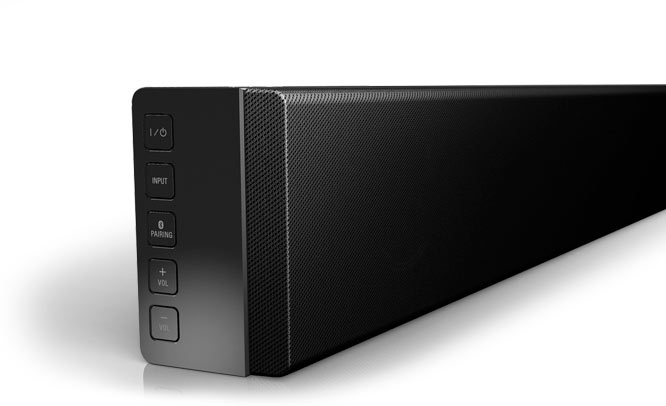 Our best sound quality in any room
Enjoy music anywhere in your home, anytime with multi-room playback from your favourite music streaming services.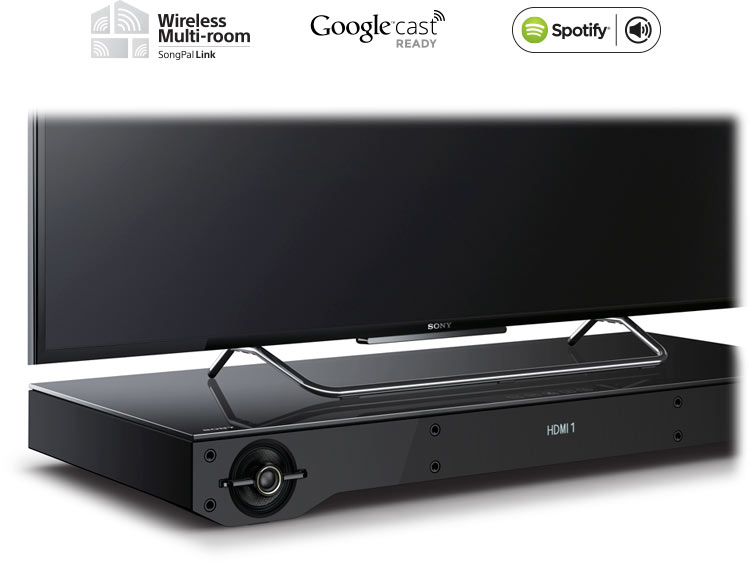 Soundbar Model
HT-CT80
HT-CT180
HT-CT380
HT-CT381
HT-CT780
HT-NT3
HT-ST9
Power
80 watts
100 watts
300 watts
300 watts
330 watts
400 watts
800 watts
Channels
2.1
2.1
2.1
2.1
2.1
2.1
7.1
Subwoofers
Wired
Wireless
Wireless
Wireless
Wireless
Wireless
Wireless
Bluetooth Receive
Bluetooth Transmit
NFC
USB
HDMI Inputs/HDMI Outputs
3x / 1x
3x / 1x
3x / 1x
3x / 1x
3x / 1x
Control via App (SongPal)
Multi-room
High Quality Bluetooth (LDAC)
Hi-Res Audio
Colour
black
black
black
silver-white
black
black
black
Positioning/Weight
In front of TV/On wall
In front of TV/On wall
In front of TV/On wall
In front of TV/On wall
In front of TV/On wall
In front of TV/On wall
In front of TV/On wall
Soundbase Model
HT-XT100
HT-XT1
HT-XT3
Power
80 watts
170 watts
350 watts
Channels
2.1
2.1
2.1
Subwoofers
1 built in
2 built in
2 built in
Bluetooth Receive
Bluetooth Transmit
NFC
USB
HDMI Inputs/HDMI Outputs
0x / 1x
3x / 1x
3x / 1x
Control via App (SongPal)
Multi-room
High Quality Bluetooth (LDAC)
High-Res Audio
Colour
black
black
black
Positioning/Weight
Below TV (up to 30kg)
Below TV (up to 30kg)
Below TV (up to 50kg)