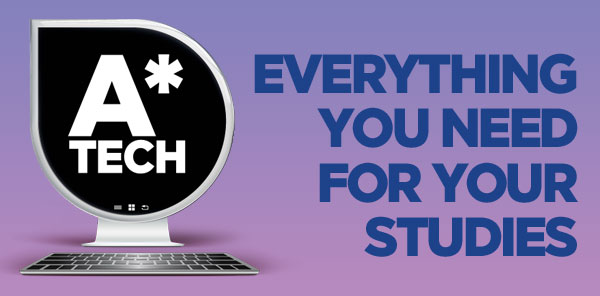 Be inspired by our range of colourful laptops and powerful desktops for A* performance this term.
Latest range of colourful laptops
The latest laptops combine advanced audio technology and the sleekest designs, and are available in an exciting range of colours to suit your personality. Stand out from the crowd with a vibrant HP laptop with Beats Audio that brings your movies and music to life. Discover the slimmer than ever Toshiba range with Skull Candy Audio. Or enjoy unrestricted computing with an Acer, enhanced with DTS sound technology for more immersive entertainment.

Touchscreen devices work perfectly with Windows 8 and Microsoft Office, putting your favourite apps and programs at your fingertips.
By moving around with taps, swipes and pinches a touchscreen laptop will change the way you work and play. Intuitive touchscreen control takes just moments to pick up and is already second nature if you own a smartphone or tablet. Look for the logo on all touchscreen devices.
All 10.1" laptops come with Microsoft Office pre-installed so you can start working with Word, PowerPoint and Excel straight out of the box.
HP Pavilion 15.6" Touchscreen Laptop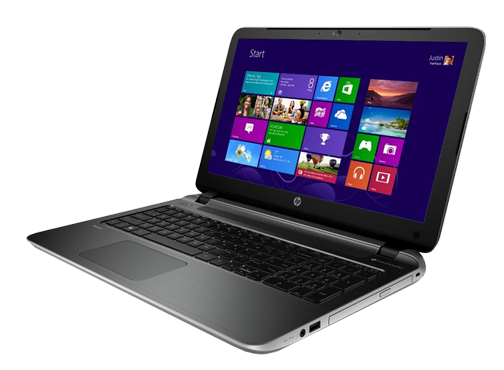 Tablet when you want it. Laptop when you need it.
Power and portability
Touchscreen 2 in 1s are slim, lightweight and perfectly portable - ideal for taking lecture notes and working on the go.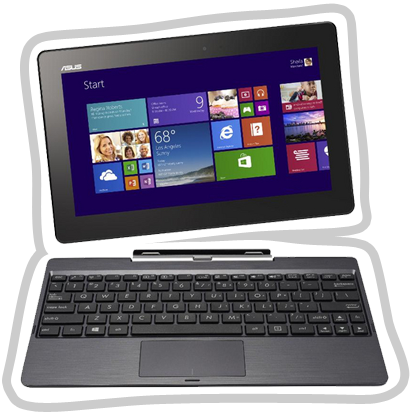 Desktop PCs
All-in-ones

Sleeker than ever, our all-in-one PCs bring together all the benefits of desktop and laptop computing. With lightweight designs and a wireless mouse and keyboard, all-in-ones are the most versatile type of desktop PC. Some models also feature tilting touchscreens for more interactive control.
Towers

The latest tower desktop PCs feature powerful processers, dedicated graphics cards and lots of storage space, making them a great choice for photo editing, design work and gaming. Paired with a monitor of your choice you'll enjoy enhanced graphics, the sharpest detail and true-to-life colour.
Monitors

Make the most of advanced graphics by upgrading your monitor. With Full HD resolutions and great viewing angles, the latest monitors will make reading journals and working on essays so much easier. With a range of connections you can hook up all your devices to your monitor including your smartphone and games console.
Discover more
Find your perfect computing companion in our extensive range. See more of the range below or read our handy buying guide for more help and advice.

24/7 freephone support
With our yearly service you can get help and advice on a wide range of products including your computer, tablet, Smart TV, camera, sat nav or games console.
We're always at the end of the phone with our 1 year 24/7 Help & Advice service. If you've got a problem with your technology, just call our exclusive freephone number and speak to one of our UK based experts at all time of the day or night, 365 days a year.
Products covered
Computers; Windows, Apple, Chromebooks
Tablets; Android and Apple
eReaders
TVs
Blu-ray players
DVD players
Home theatre kits
Digital cameras and camcorders
Set top boxes and digiboxes
MP3 players
Games consoles
Streaming devices; Apple TV and Boxee
Home phones / DECT phones
Sat Navs