Multi-Room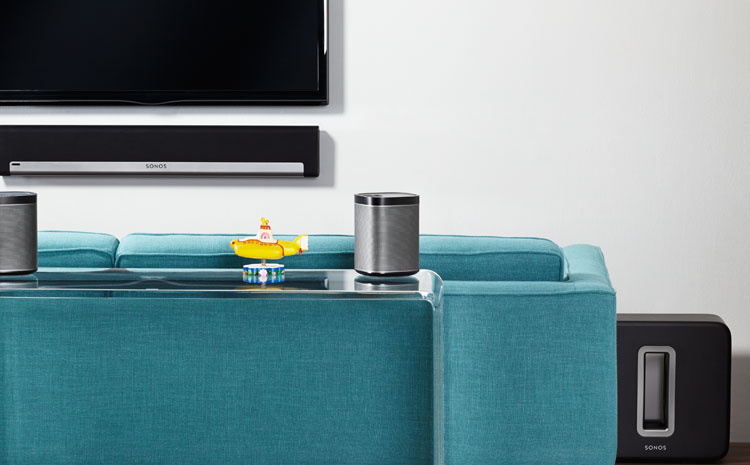 Build a surround sound system and fill your home with sound like never before with Multi-Room technology. Connect your TV, play songs from your digital music libraries, access online streaming services or even route another music source you own to your speakers.
By connecting multiple speakers in one home cinema setup or around your home, you can create a unified speaker network which delivers powerful sound where you want it. A Multi-Room system can act as a radio in the kitchen, a Hi-Fi in the bedroom and a home cinema system in the lounge - you can even play the same song throughout the house. Multi-Room is great for parties and for sharing new music with friends.
Start off with one speaker, and then add more for each room. Many models now allow you to form an expandable music system by simply adding extra speakers from a compatible range.
This may sound complicated, but Multi-Room audio has been made to be effortless. Whichever system you choose, follow the simple instructions included and you'll be listening to all the music on Earth in minutes.
View all multi-room home cinema systems