SONY
DVPSR170B DVD Player
Product code: 044983
Services brought to you by
Services brought to you by
Product information
Offering DVD playing simplicity, the Sony DVPSR170B DVD Player is ideal for secondary rooms such as guest rooms or for kitchen viewing.

The DVPSR-170B has a compact size of 270 mm that makes it ideal for placing in your kitchen or bedroom.

It offers functions such as fast and slow playback and can playback multiple formats, including Xvid, MP3 and MPEG files.

With a 1 year warranty for added peace of mind, the Sony DVPSR170B DVD Player is perfect for additional entertainment anywhere in your home.
Specification
Technical specifications for SONY DVPSR170B DVD Player
PLAYER
Region/Zone
Region 2
Readable discs
- DVD: DVD-Video, CD (CD-DA), Video CD, SVCD (Super VCD), DVD-R, DVD-RW, DVD-R Dual Layer, DVD+R, DVD+RW, DVD+R Double Layer, DVD Camcorder 8cm DVD
- KODAK Picture CD, DVD text, CD text
Supported audio file formats
MP3, AAC, WMA, LPCM
Supported video file formats
Xvid, MPEG1, MPEG4
Supported image file formats
JPEG
CONNECTIVITY

| | |
| --- | --- |
| AV inputs | SCART x 1 |
SPEAKERS
Power
Power consumption:

- On mode: 14 W
- Standby: less than 5 W
GENERAL

| | |
| --- | --- |
| Dimensions | 38.5 x 270 x 207 mm (H x W x D) |
| Weight | 1.32 kg |
Bundles
Build your own bundle
You could save money by choosing extra items with your purchase - look out for great savings on some products when added as part of the bundle
You can choose some items more than once - just click the "add" button twice
Select up to 5 items from the tabs below
ITEM
2
ITEM
3
ITEM
4
ITEM
5
ITEM
6
DVPSR170B DVD Player
Home cinema systems and sound bars
Build your own bundle -
Choose up to 1 item(s) from this category
.
LOGIK L32SWLB14 Sound Bar
120 W
Wireless subwoofer
Bluetooth
Home delivery
Collect in store
LOGIK L32SWLB14 Sound Bar
Close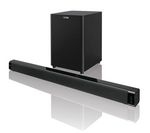 120 W
Wireless subwoofer
Bluetooth
Digital connection: optical
The Logik L32SWLB14 Sound Bar is ideal for use with 32" TVs.

Superb sound

This stylish sound bar is right at home in front of your television, providing 2.1 surround sound and 120 W of audio power to bring life to your home entertainment.

Optical and composite connections mean that it is easy to connect the L32SWLB14 to your TV.

Bring on the...
LOGIK L37SPDB14 Soundstage
Output power: 60 W
Built-in subwoofer
Bluetooth
Home delivery
Collect in store
LOGIK L37SPDB14 Soundstage
Close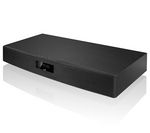 Output power: 60 W
Built-in subwoofer
Bluetooth
DAB radio
60 W
Complete your entertainment setup and living room with the Logik L37SPDB14 Soundstage with built-in DAB radio and Bluetooth connectivity

Ideal for large screen TVs

The L37SPDB14 is a solid home theatre sound system to match any TV. Most TVs up to 37" can sit on top of it so you wouldn't even need space on another shelf. The L37SPDB14 will form a neat visual...
Delivery, Order & Collect and Services
Delivering your online order
Get this delivered on a day to suit youAt Currys we deliver 7 days a week. Choose from:Free delivery: within 5 working days and available on all orders. No minimum spend required.Next day delivery (from £3.95): on orders placed before 7pm Monday-Friday, or 4pm on weekends. Tell us your mobile number and on the day of the delivery we'll text you to say what time your order will be with you.Same day delivery (£9.99): exclusively for selected addresses in Greater London. Simply place your order before 10am Monday-Friday and receive it that evening between 6:30pm and 10:30pm.
Order online and collect in store
Did you know you can order online and collect in store for free?

It's simple - just select 'Collect in store' from the basket page, type in your town or postcode and we will show stock availability for your nearest stores.

There are two Order Online and Collect in Store services:

Reserve and Collect

If your item is in stock locally, you can reserve it online for free, to collect from store minutes later. So you'll get it even quicker than we can bring it to you, and with no delivery charges. Once reserved, your item's held till closing time the next day, to be paid for when you collect.

Pay and Collect

If your local store doesn't have this product in stock, you can pay online and then have it delivered to store for collection.

Your item will be sent from our warehouse to the store for free and will be available to collect from 5pm on your chosen day of delivery, including next day. Your product will be available to collect for 28 days after delivery.

What is Instant Replacement?
Instant Replacement is available on most products under £150 and provides 3 years protection if your product develops a fault or breaks down, even as the result of a mishap.
Just return it to one of our stores with your receipt and we'll give you a new one on the spot!
Care Plan
Instant Replacement
If it breaks we'll replace it
A new one on the spot
Breakdown through mishaps
Protection for 3 years
No limit on replacements
Worldwide protection
Learn more about the benefits of our Instant Replacement.
You can add our Instant Replacement service to your chosen products on your basket confirmation page when you are ready to checkout, or for Collect in store please ask when you collect your item.
Compare prices of extended warranties for electrical goods at www.compareextendedwarranties.co.uk from any internet enabled mobile device, smartphone, PC or laptop.
SONY DVPSR170B DVD Player