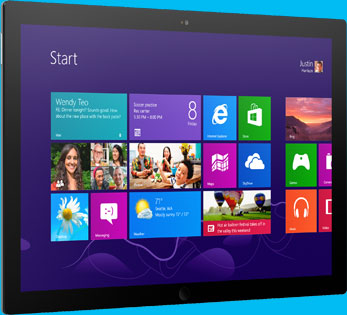 A new era of PCs
8 great products, 8 great reasons to upgrade
ASUS X501U-XX039H 15.6" Laptop – White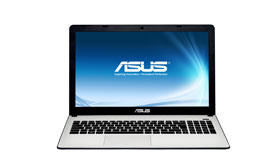 Dual Core AMD C-60 processor
2GB Memory
320GB Hard Drive
Apps
Customise your computer with Apps, designed for entertainment and convenience. There is no end to your laptop's potential with thousands of Apps available to buy or on free download from the Windows Store.
ASUS S200E-C157H 11.6" Touchscreen Laptop - Dark Grey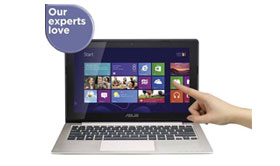 Dual Core Intel® Pentium™ processor
4GB Memory
500GB Hard Drive
Intuitive interface
Get your laptop looking just the way you want it as you pin live tiles to your Start screen to get it just the way you want it. These tiles revolve around you whether it is a folder, website, Apps or anything important to you.
SONY VAIO E Series SVE1512B1EW 15.5" Laptop - White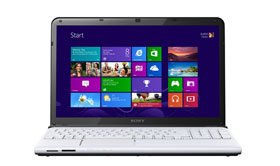 Intel® Core™ i3 processor
4GB Memory
750Gb Hard Drive
Mixing old and new
Windows 8 still has your familiar desktop display if you prefer. A simple click can alternate between the two as you alternate between work and play.
ADVENT DT2410 Desktop PC with e2343F 23" LED-Backlit Monitor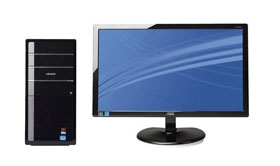 Intel® Core™ i5 processor
8GB Memory
2TB Hard Drive
Faster
Windows 8 has been designed with you in mind. Thanks to its new mobile computing interface it will run smoother and is speedier than previous versions.
HP Pavilion g6-2240sa 15.6" Laptop – Red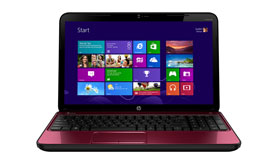 Dual Core AMD E2 processor
6GB Memory
750GB Hard Drive
App syncing
Your apps work seamlessly together as they provide simple functionality and smooth running, resulting in quicker performance.
SAMSUNG Series 3 NP3530EC 15.6" Laptop – Blue Silver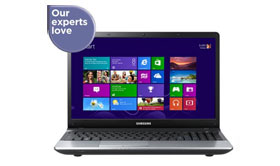 Intel® Core™ i3 processor
6GB Memory
500Gb Hard Drive
Long lasting battery life
With extended battery life you can get the most out of your Windows 8 computer, pushing your laptop and offering greater mobility before it requires a recharge.
SAMSUNG Series 5 NP530U3C 13.3" Ultrabook™ - Silver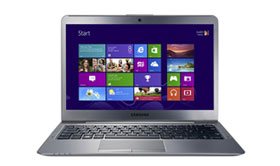 Intel® Core™ i3 processor
6GB Memory
500Gb Hard Drive
Fast boot-up
In most instances your computer will start up in under 10 seconds for fast access. Thanks to the improved design that combines with your processing power and touchscreen display, there is less for your computer to think about so you are ready to do what you want to do without the frustrating wait.
HP ENVY 23-d010ea TouchSmart 23" Touchscreen All-in-One PC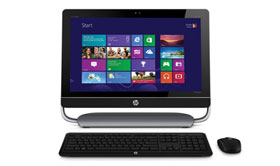 Intel® Pentium™ G645 Processor
4GB Memory
500GB Hard Drive
Languages in Windows 8
Whether you're part of a multilingual family or just need to get that foreign language homework done, you can use Windows to read and type in several languages. You can add multiple additional languages. Once you do that, you can choose your display language, this is the language you see most often in Windows and in your apps and switch between different languages as you type.