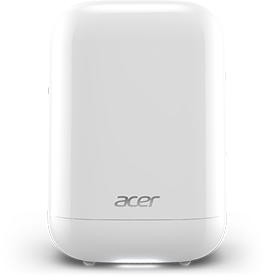 A world of entertainment in a mini PC
Compact and elegant, the Acer Revo offers everything you'd expect from a desktop PC but in a much smaller size. The condensed design of this mini PC means that you'll be able to fit it into almost any space, whether it's on your desktop, on a table, or even on a shelf.
Buy now
Size
The Revo One offers all the performance and functionality of a desktop computer, cleverly packaged within a charmingly compact and elegant cube the size of a coffee mug. Thanks to its minimalistic design and small size, it fits into any space, anywhere - be it a tabletop, desk, or shelf.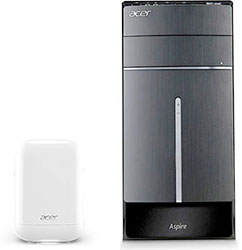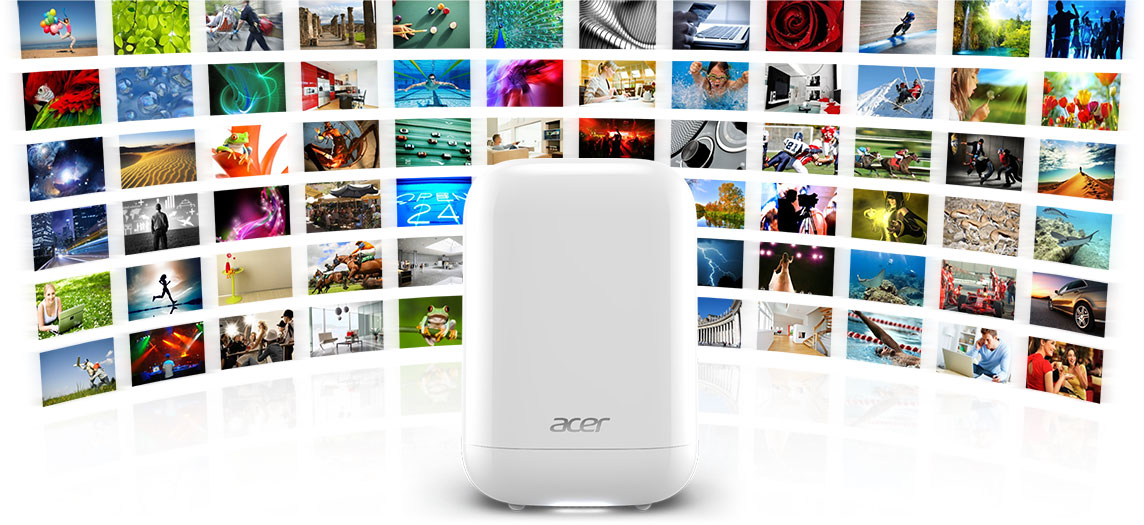 ACER Revo ONE with Intel Celeron Processor
Windows 8.1
Intel® Celeron® Processor 2957U
Memory: 4 GB
Hard drive: 1 TB
Buy now
ACER Revo ONE with Intel Core Processor
Windows 8.1
Intel® Core™ i3-4005U Processor
Memory: 4 GB
Hard drive: 2 TB
Buy now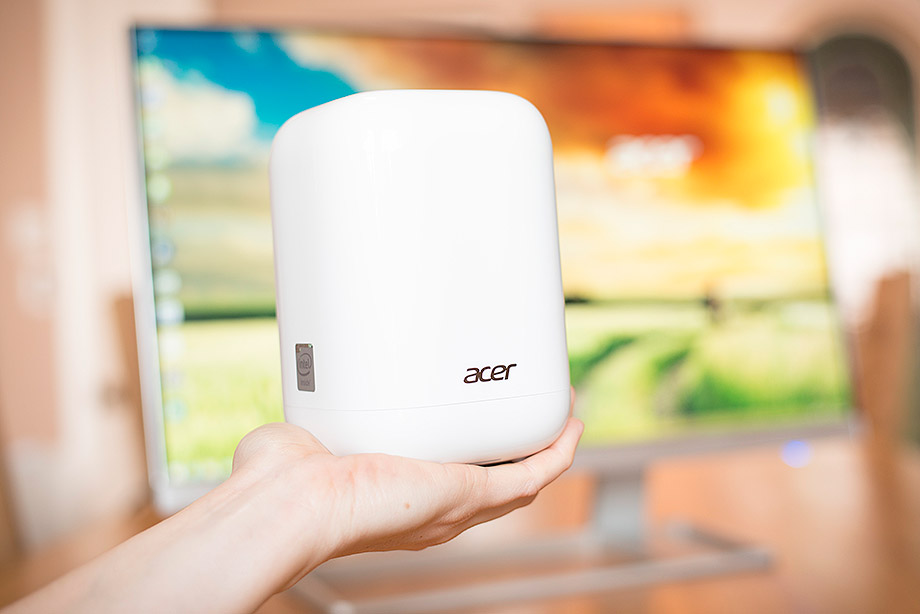 Big fun, big storage
Despite its' small size, the Revo offers plenty of fun. There's plenty of space for all of your videos and photos thanks to up to 2 TB of onboard storage, and you can expand the space using the twin HDD bays to install additional hard drives.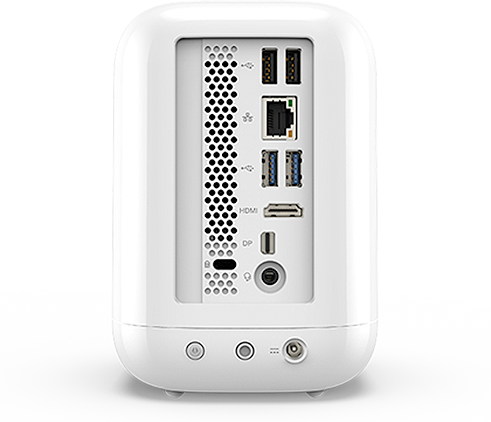 Connectivity
The Revo boasts HDMI and DisplayPort connections so it's easy to connect to your monitor, whether you're streaming HD movies or browsing photos. The HDMI connection means you can even connect it to your TV for entertainment on the big screen.
.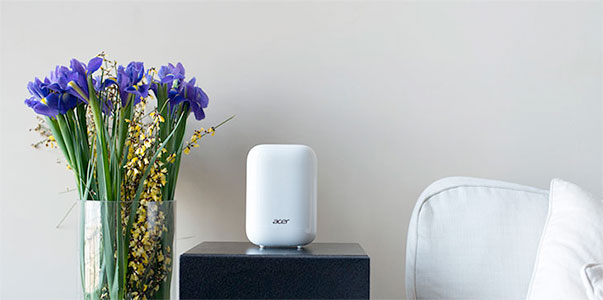 Style
Bring attitude to your desk with the stylish Revo One. The modern cube-like white design looks right at home alongside your monitor or on your worktop, so you won't want to keep it hidden out of sight.
Entertainment
The Revo One seamlessly streams high-resolution visuals while its 7.1 surround sound audio software delivers consistent cinema-style audio, for extremely immersive movies and games. It also has up to 2 TB onboard storage1 , which can be easily expanded by simply plugging additional hard disk drives into its twin HDD bays.
1 Specifications vary depending on model.