AMD Ryzen Gamer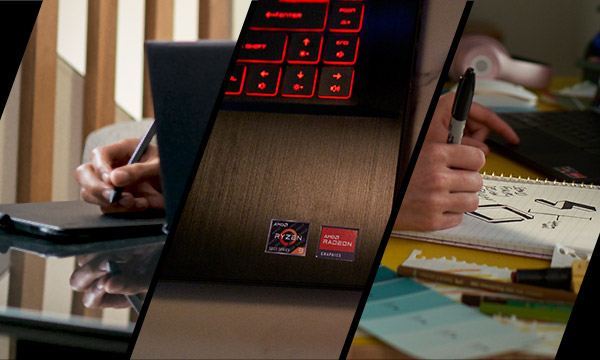 POWERING
YOUR NEXT
When it comes to choosing the right PC, you deserve the best. AMD brings you more innovation and endless possibilities. So whatever comes next in your life, we're here to help you power it all.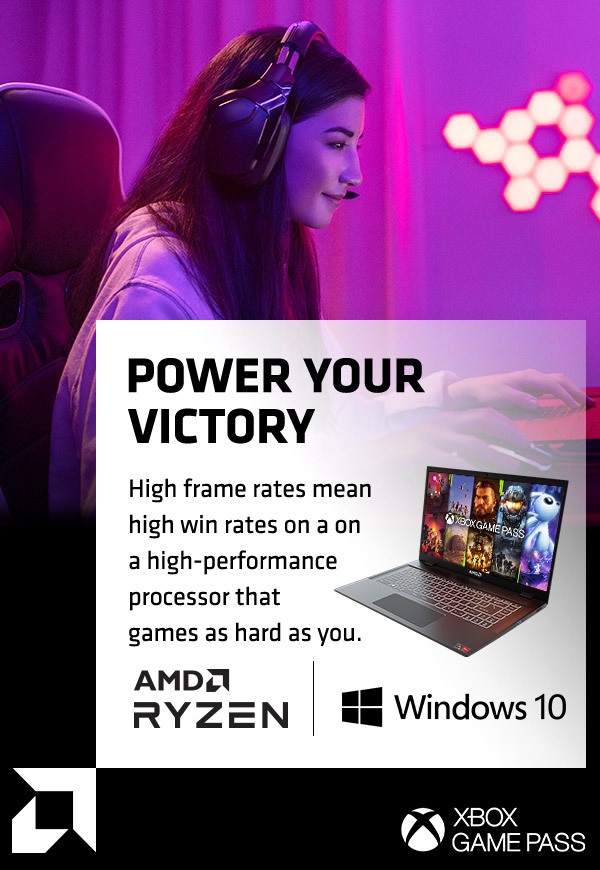 AMD Ryzen
™
Mobile Processors
Game to your max potential with the world's best mobile processors for gamers.1
Ultimate Performance
Simply the highest performance you can get in a gaming laptop.1
Incredible Battery Life
Stay unplugged with an ultra-thin gaming laptop that keeps you on the go longer.
Innovative Designs
Industry-leading processors enable thinner, cooler and quieter gaming laptops than ever before.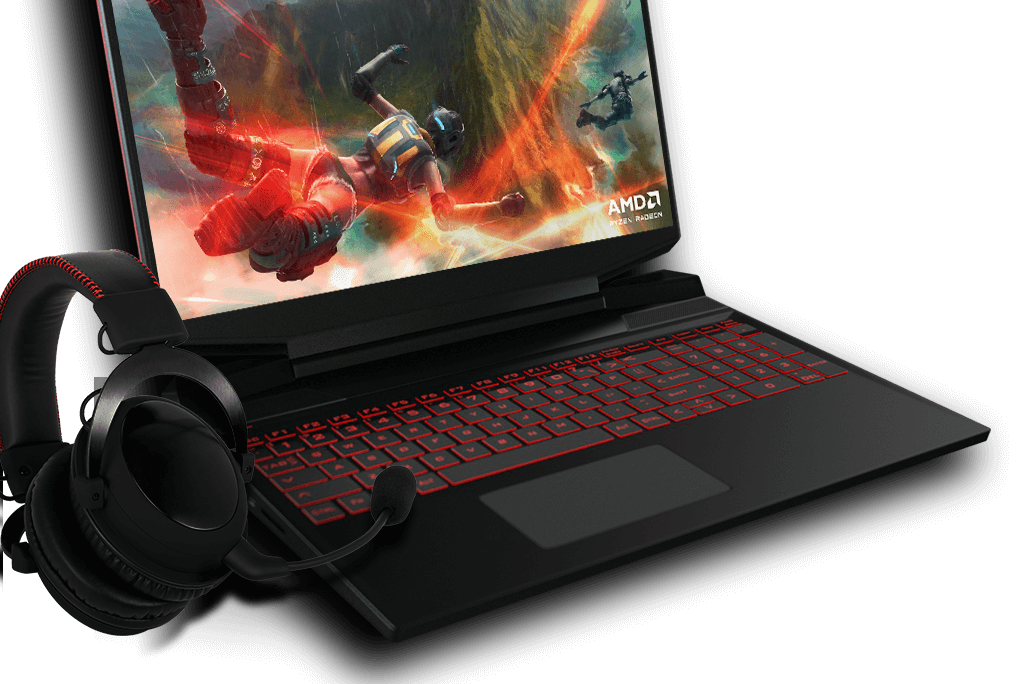 Hardcore Hardware
Get a laptop that games as hard as you do. AMD Ryzen™ mobile processors seamlessly handle game physics, enemy AI, voice chat and streaming video all at once, so you won't waste a moment being fully immersed in the game.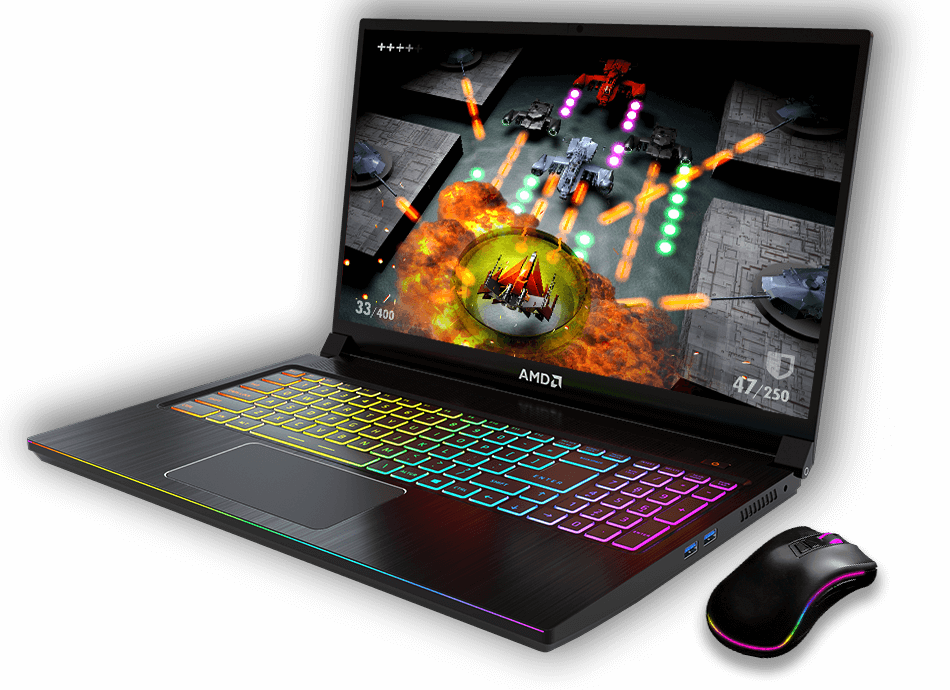 Game-Changing Speed
To win, you need a laptop that responds the moment you need it to. The advanced technology of AMD Ryzen™ mobile processors enable high refresh and frame rates. The result is stutter-free performance with instant responsiveness even in your most demanding games, so you stay in the moment, every moment.

Ultra Power,
Meets Ultra Thin
Up to 8 advanced cores deliver elite performance and impressive multitasking capability in sleek, ultrathin gaming laptops that are as portable as they are powerful.
A Laptop That Checks off All the Boxes
The search is over for a laptop that delivers the performance and battery life you've been looking for, all in one sleek, ultra-thin design.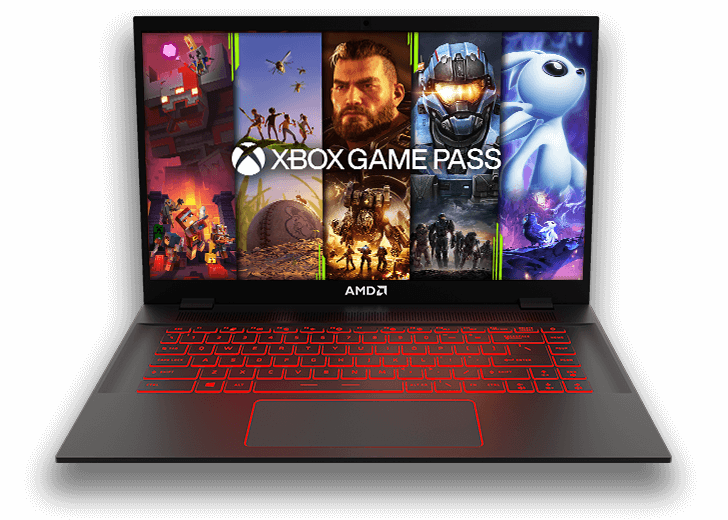 1. Based on AMD Labs testing in 2020, and 2018, using the Cinebench R15 1t benchmark test to compare single-thread performance of an engineering reference board, Ryzen 7 5800U processor, 16GB LPDDR4 memory, 512GB SSD, Windows 10 Pro vs. a 3-year old laptop, Ryzen 7 2700U processor, 2x4GB DDR4 memory, 500GB SATA M.2, Windows 10 Pro. Actual performance will vary. Actual performance will vary. CZM-52
2. Wi-Fi 6 and Bluetooth 5.0 availability varies by laptop manufacturer and are system configuration dependent. Check with your laptop manufacturer for compatibility information. GD-149. ©2021 Advanced Micro Devices, Inc. All rights reserved. AMD, the AMD Arrow logo, Ryzen, Radeon and combinations thereof, are trademarks of Advanced Micro Devices, Inc. All other product names are for reference only and may be trademarks of their respective owners.