AMD Ryzen Premium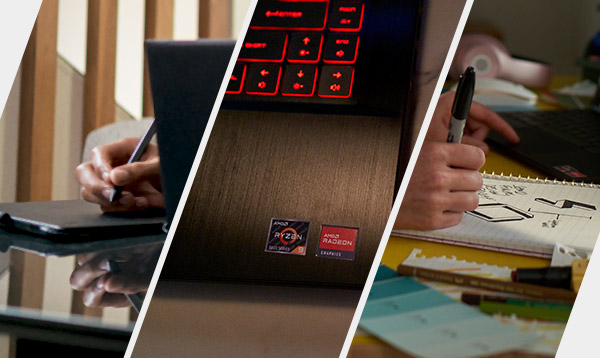 POWERING
YOUR NEXT
When it comes to choosing the right PC, you deserve the best. AMD brings you more innovation and endless possibilities. So whatever comes next in your life, we're here to help you power it all.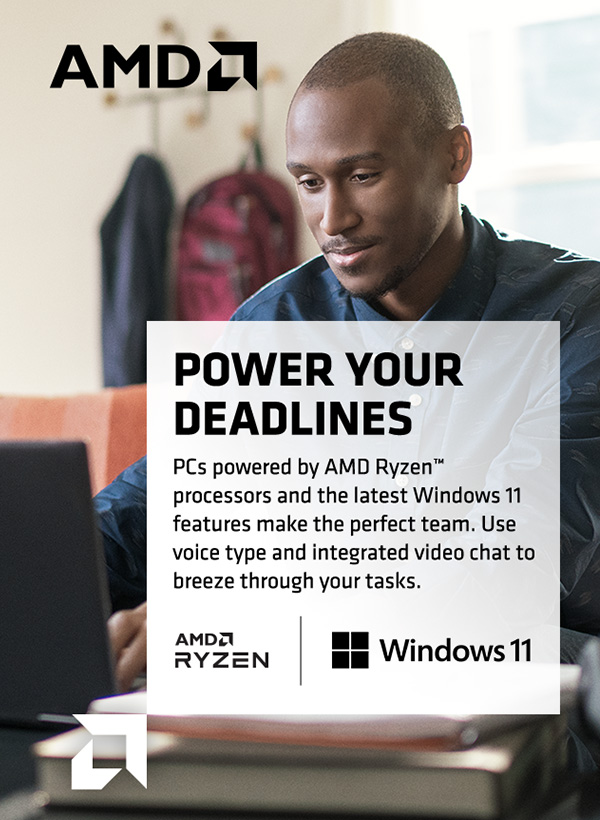 Windows 11 PCs powered by AMD Ryzen™ Processors
Performance for productivity. Lightweight form-factors with long-lasting battery life1. That's Windows 11 powered by AMD Ryzen™ Processors. Security features made to keep your PC and data safe. Meet PCs powered by AMD Ryzen™ processors, designed with Windows 11 to deliver better experiences.
Up to 8 ultra-fast cores let you run demanding apps while streaming and browsing the web.
Keep accomplishing at home or on the go with hyper-efficient battery life.
Capture every detail of your video chats, shows or movies with stunning built-in AMD Radeon™ Graphics.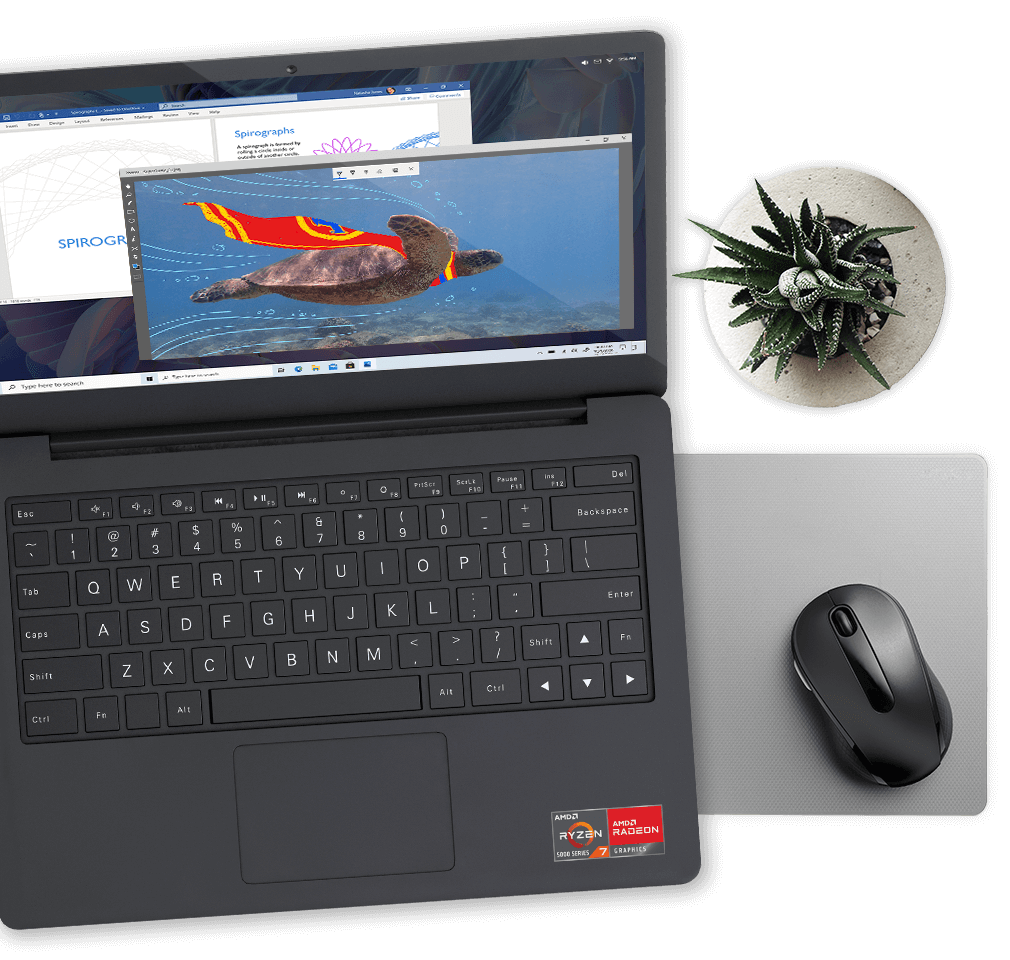 A Multitasking
Powerhouse
Run your most robust apps at lightning-fast speeds. Dive into immersive multimedia and gaming experiences. And go ahead, do it all at once with up to 8 powerful cores.
Increase your multitasking capacity with new Windows 11 features like Snap Assist and Desktop Groups.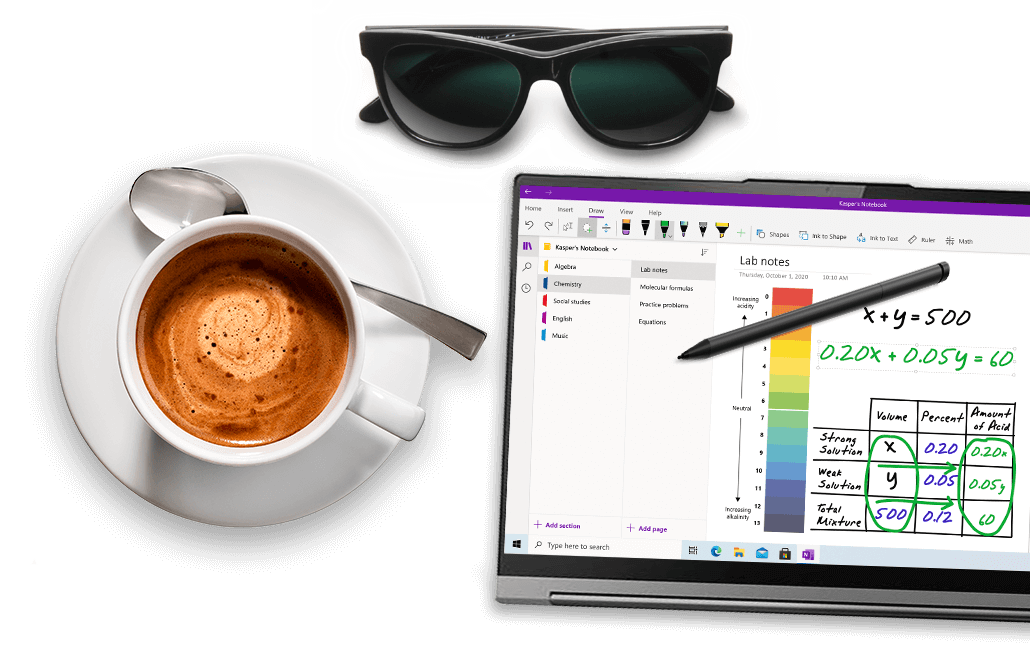 Stay Productive Anywhere
Intelligent, power-efficient AMD tech enables long-lasting battery life1. With smart power management enabled by Windows 11, you have the freedom to stay unplugged.
With support for the latest features, including integrated voice + video chat with Microsoft Teams, voice typing, and digital pen, productivity stays limitless on a Windows 11 PC, no matter where the day takes you.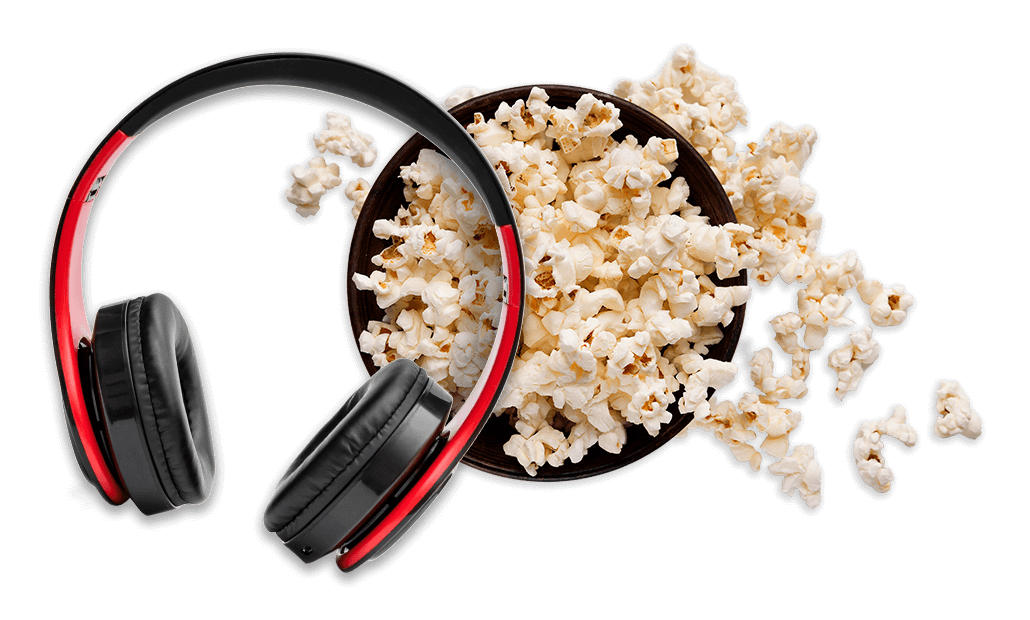 Perfect Visuals,
Every Time
Your laptop powered by an AMD Ryzen™ processor with Radeon™ graphics works with Windows 11 to take full advantage of power efficient video capabilities for enhanced, high quality video playback. With crystal-clear picture quality and stunning color contrast, you'll always stay fully immersed in the moment.
A Laptop That Checks off All the Boxes
The search is over for a laptop that delivers ultimate performance and incredible battery life1 in thin and cool-running form factors.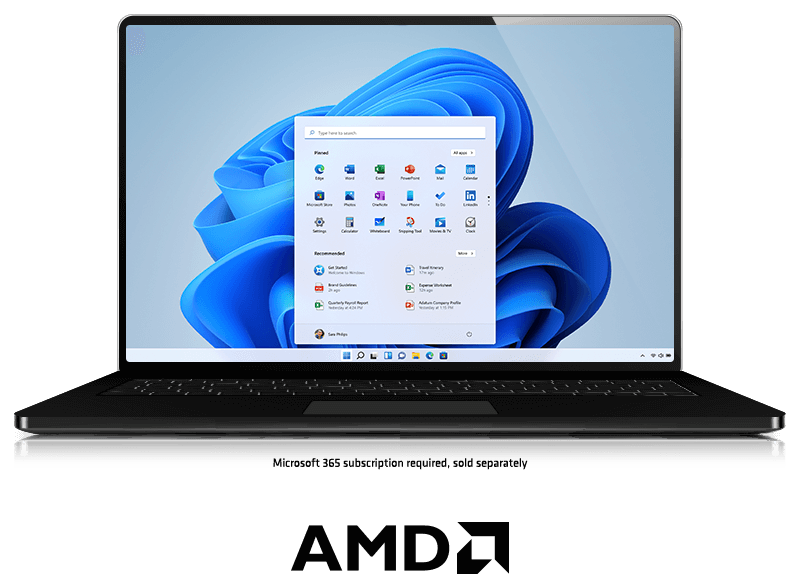 1. Battery life varies significantly with settings, usage, and other factors.
©2021 Advanced Micro Devices, Inc. All rights reserved. AMD, the AMD Arrow logo, Ryzen, Radeon and combinations thereof, are trademarks of Advanced Micro Devices, Inc. All other product names are for reference only and may be trademarks of their respective owners.