Beko Appliances

Appliances designed to meet your every need in the kitchen
Welcome to Beko
Beko understands that life is busy which is why they aim to make your life easier with stylish, innovative and clever appliances. So you spend less time on chores and doing more of what you love. As the UK's Number 1 Large Home Appliance Brand, Beko delivers quality appliances at affordable prices – so there really is an appliance for every home in the Beko range.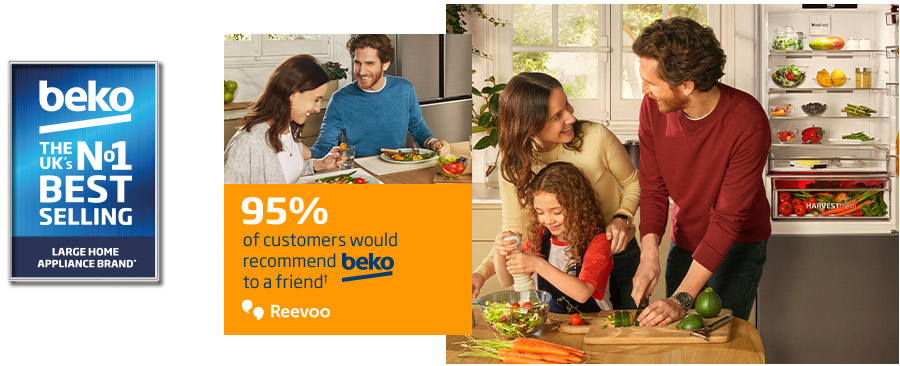 Beko Pro combines advanced technologies with great energy efficiency and great value for money.
Innovations to make your life easier
Beko are all about bringing innovative ideas to life with their clever tech, saving you time and money on a daily basis. Whether you're looking for the perfect bake, you want to control your appliances via smartphone or you're looking to keep food fresher for longer, Beko have the perfect appliances for you.
Enjoy a healthier life with HarvestFresh™
Inspired by Nature, Powered by Light.
Beko's innovative HarvestFresh™ technology in our fridge freezers preserves vitamins in fruit and vegetables for longer.
Give your Immune system a boost
Eat fruit and veg as fresh as the day it was picked thanks to Beko's new unique crisper draw technology. Using innovative 3 colour light technology to cleverly mimic the suns natural 24 hour cycle, Vitamins A and C are preserved for longer so you know your family are always eating nutritious food to help them keep fit and healthy.
AeroPerfect™
Perfect hot air distribution, meals cooked to perfection
Beko's AeroPerfect™ technology is designed to ensure perfect cooking results every single time.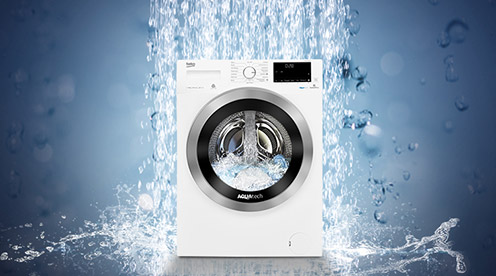 AquaTech®
HALF THE TIME, TWICE THE CARE
AquaTech delivers up to 50% faster washes that are also up to 50% more gentle. Water and detergent cascades in from the top of the drum and the powerful action of water replaces vigorous drum movements, resulting in a quicker, kinder wash for your clothes.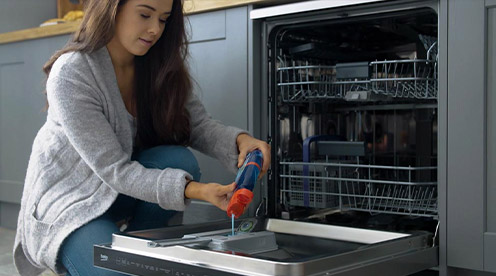 AutoDose
REFILL FREE FOR UP TO ONE MONTH
For effortless washing, AutoDose technology senses the dirtiness of your dishes to automatically dispense the perfect amount of detergent and rinse aid for your load. Simply fill the detergent reservoirs and the optimal amount will be used wash after wash, helping you to not only save water and energy, but detergent and rinse aid too.
Finding The Right Appliance for YOU
Beko appliances are all about bringing smart solutions to your kitchen to make your life easier. Their appliances offer top quality design with excellent functions to deliver impressive results at a great price.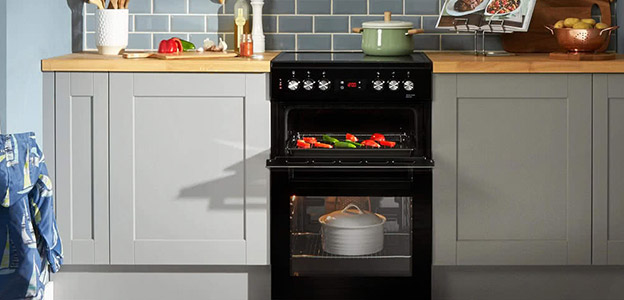 Make food the heart of the kitchen
When you're upgrading your kitchen, it's the cooking appliances that take centre stage. From the oven that offers a perfectly even bake to a powerful and responsive induction hob, Beko has everything you need to cook for all the family.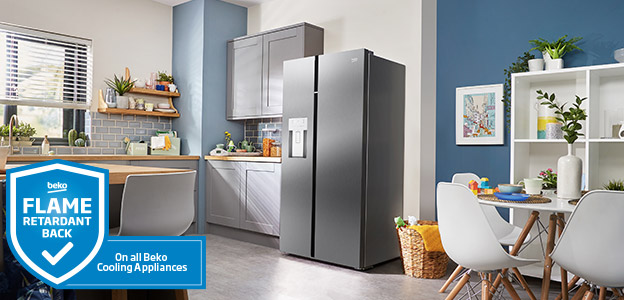 Cool Food Storage
Feeding the whole family? There's plenty of room for a big shop in Beko's cooling range. From impressive multi door models to under the counter fridges and freezers, keeping food cool and fresher for longer has never been more affordable.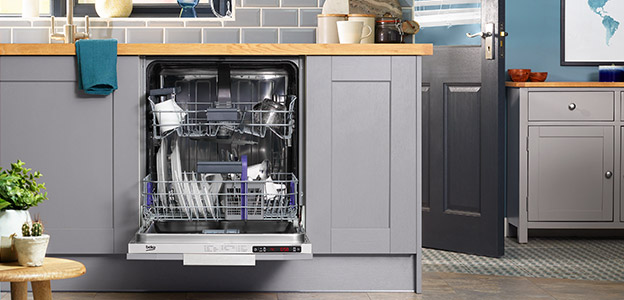 Easy clean-up
Forget washing-up squabbles and piles of pots with Beko's efficient dishwasher technology. Save time, money and effort with a brand new dishwasher from Beko, and enjoy a little extra help with your post-cooking clean up.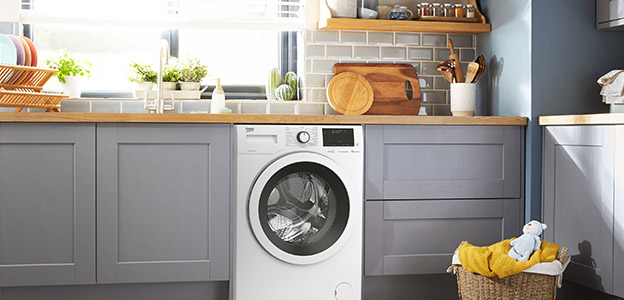 Super-speedy washing
Your everyday wash has never been easier with with Beko's range of washing machines, washer dryers and tumble dryers. With a time saving 28 minute full load wash cycle as well as special wash and dry functions, your favourite clothes will always look clean, fresh and as good as new.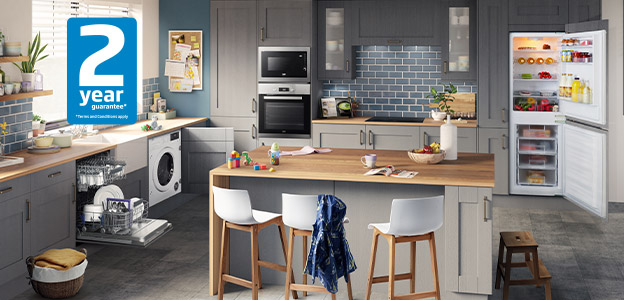 Built to last, designed to wow
Enjoy simple but elegant style in your kitchen with Beko's Built in range. From cooking and cooling to carefully washing your clothes and making your dishes sparkle there's a perfect solution for you in our range.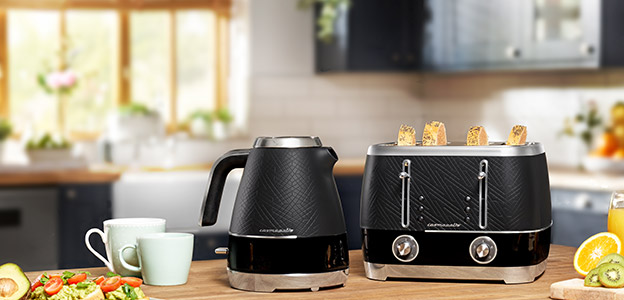 Small Appliances
There's a Beko small appliance for every home. Our stylish Breakfast sets and Bean to Cup Coffee machines ensure you're set up for the day, so you have more time for you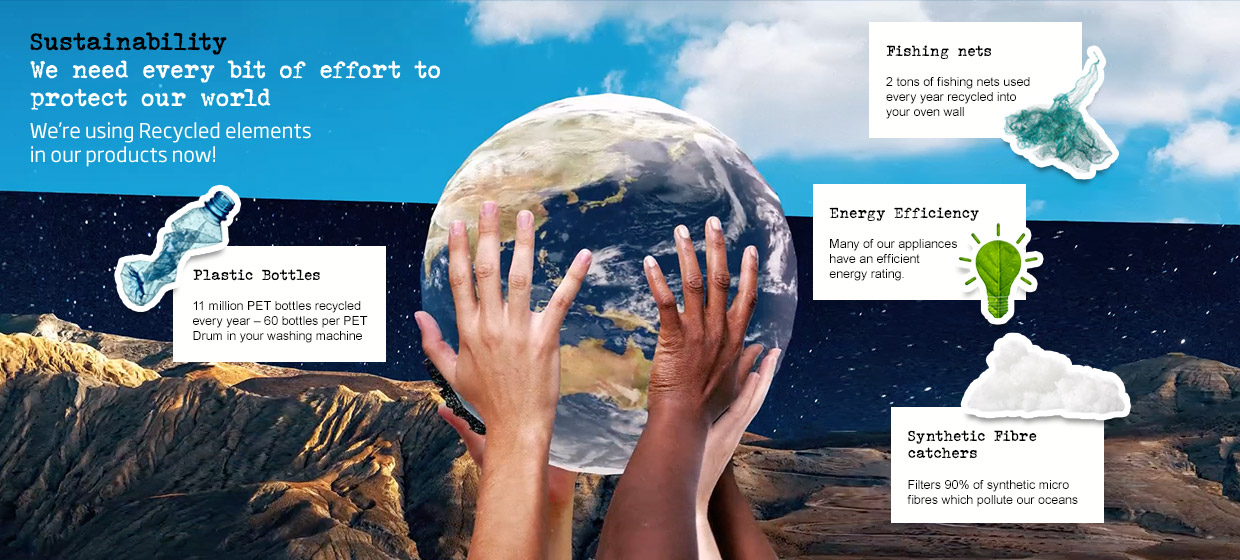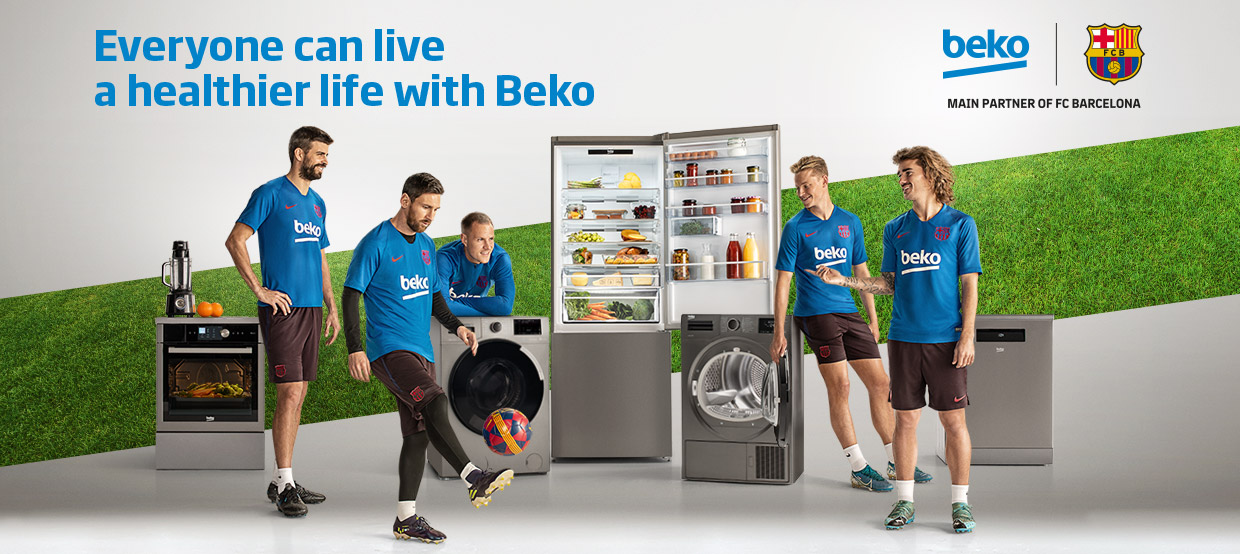 †Reevoo impartial owner reviews, last six months *Source Euromonitor International Limited; Consumer Appliances 2020 ed, as per major appliances definition, retail volume sales in units, 2019 data