How to get the best Black Friday deals 2018
Black Friday is well and truly established as the UK's favourite shopping day and it looks set to be bigger and better than ever in 2018. Read on to find out how you can grab our best bargains in store and online.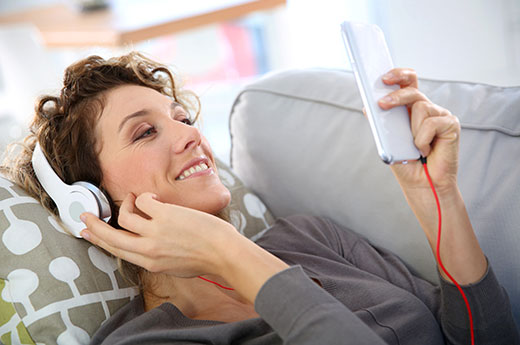 What is Black Friday?
Black Friday is a relatively new phenomenon in the UK but it actually dates back to 1952 in the U.S. Since then, the day after Thanksgiving has been recognised as the first day of the Christmas shopping season and a real red-letter day for savvy shoppers looking to take advantage of one-off bargain deals.
It may have taken us 51 years to catch up but Black Friday has taken British shops by storm since it hit the UK in 2013. With more and more British retailers slashing prices on the season's most wanted items, anticipation has become increasingly feverish, leading to headline-grabbing pandemonium on shop floors across the country. With more and more shoppers hoping to grab the best Black Friday deals , this year look set to be more manic than ever.
When is Black Friday?
Black Friday is the first day after the Thanksgiving holiday in the U.S, which means Friday 24th November is the date you need to circle on your calendar if you want to bag this year's best Black Friday offers.
Why did the day after Thanksgiving become the biggest shopping date of the year? In some ways, it was an organic development – Americans took advantage of the Thanksgiving holiday to embark on their Christmas shopping and retailers responded by competing to offer the best prices. The result? A day of frenzied shopping and plenty of bargains.
How to get the best deals in 2018
Our shop floors are certain to get pretty crazy this Black Friday so bargain hunters are encouraged to arrive at branches of Currys and PC World nice and early to grab our best Black Friday offers. As usual, we'll be honouring the occasion with loads of sensational deals on many of our most popular products, but it really is a first come, first served situation!
A bit of preparation goes a long way. We recommend researching the items you want first dibs on before the big day arrives, if you know what you want and where to get it you'll have a head start over most rival shoppers. Another hot tip is to register your interest in advance of the big day. We'll keep you up to date and give you the inside line on our best bargains.
If you're keen to avoid the crowds, fear not, we'll be offering plenty of Black Friday deals online so you'll still be able to grab a bargain or two from the relative serenity of your own home. And remember, the deals don't end on Black Friday if you're an online shopper. Cyber Monday, just three days later, is the online equivalent of Black Friday and offers an amazing opportunity to pick up some amazing cyber steals. If you're looking for Cyber Monday offers , 2018 is set to be our biggest and best digital discount day yet.