WIRELESS HOME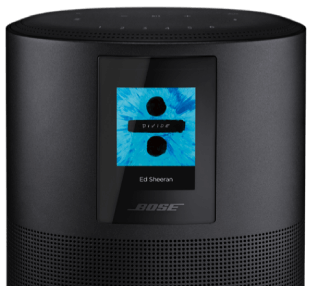 PORTABLE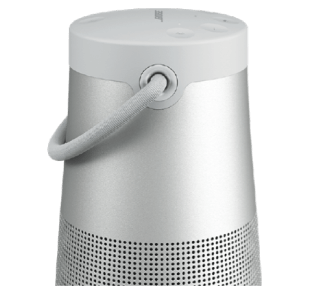 WEARABLE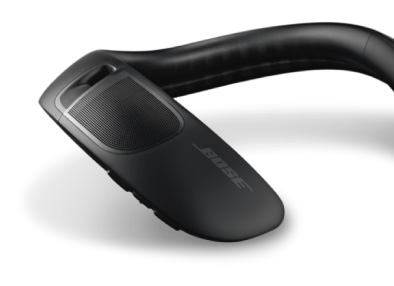 BOSE HOME SPEAKER 500
The widest sound of any smart speaker
Introducing the NEW Bose Home Speaker 500.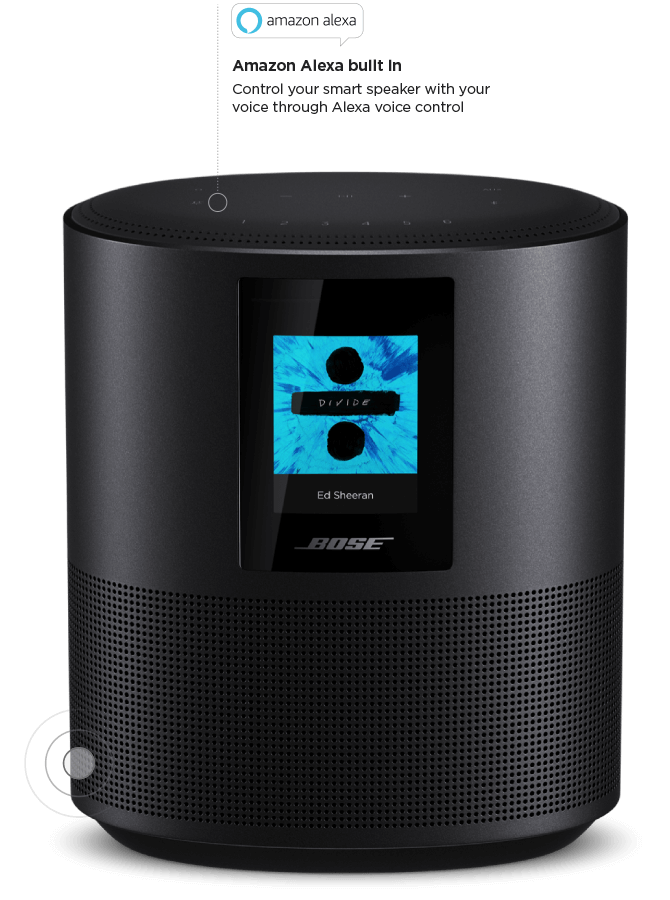 Bose Home Speaker 500

Wall-to-wall stereo sound fills your room with your favourite music, with just one speaker.
Connect your favourite streaming services with the touch of a button, or just sync up your smartphone or tablet with Bluetooth®.
Voice control always hears your commands thanks to eight custom-designed microphones.
Simple controls make listening easy, just tap the speaker, use your voice or use the Bose Music app.
Customisable presets give you one touch access to your playlists, radio stations and more.
A wider sound stage than any other smart speaker.
Fill any room with impressive wall-to-wall stereo sound from a single speaker.

Voice, app or tap. Control - your way.
Control comes easily with three different ways to manage what you hear: voice, a tap on the top controls or the Bose music app.

Bose Music app.
The easy-to-use app controls the new Bose smart speakers and soundbars. Access popular music services or Internet radio.

Customisation, done your way.
Get one-touch access to playlists, Internet radio stations and more with six customisable presets.

Want Bose sound? Just ask.
Millions of songs at the tip of your tongue with Alexa voice control built in.

See what you hear.
Colour LCD display shows what's playing, like the current song, station, playlist info, album art and more.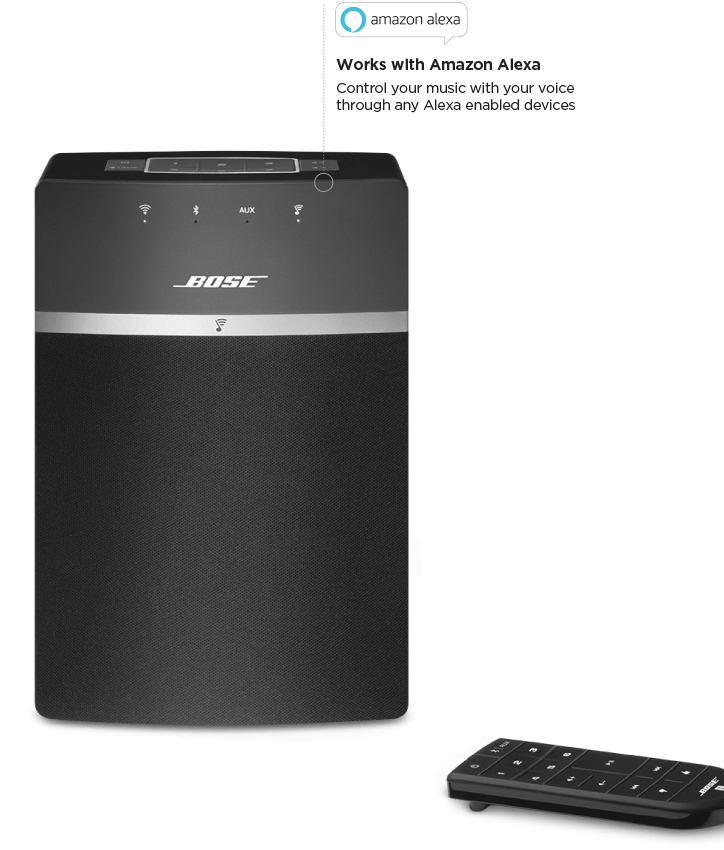 SoundTouch 10
WIRELESS SPEAKER

Enjoy rich, clear sound from Bose's smallest SoundTouch speaker – you can put it pretty much anywhere you like.
Voice commands give you hands-free music control through your SoundTouch speaker when you use any Amazon Alexa-enabled devices.
Stream with Bluetooth® and Wi-Fi® so you can listen to anything you want, from smartphones, tablets, online streaming sites, and more.
This product is part of Bose Smart Home
Learn more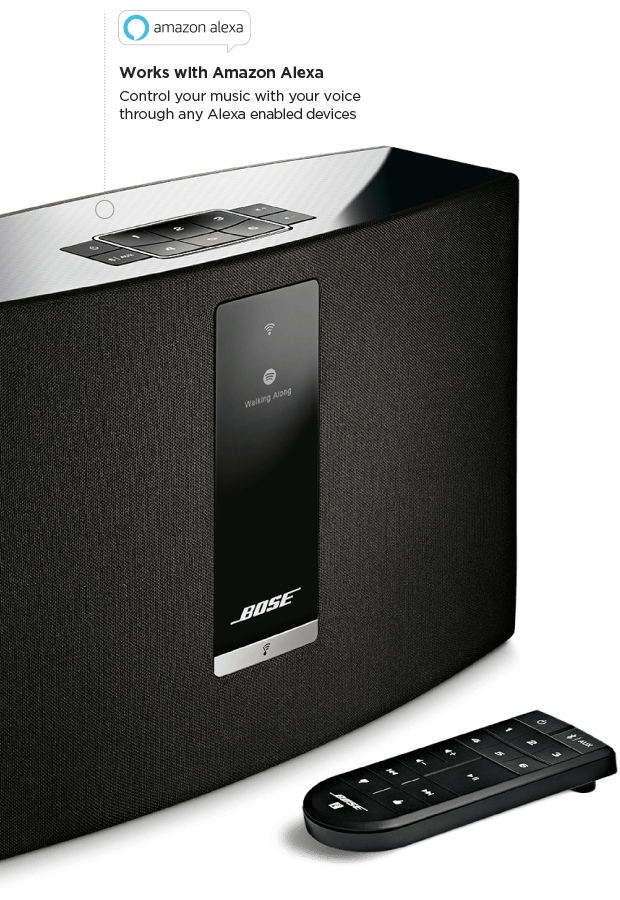 SoundTouch 20
WIRELESS SPEAKER

Get great sound throughout the whole room, with this compact speaker that fits in anywhere.
Voice control with Alexa-enabled devices give you hands-free music through your SoundTouch speaker.
Bluetooth® and Wi-Fi® connection means you can listen to music from smartphones, laptops, online sources and more.
This product is part of Bose Smart Home
Learn more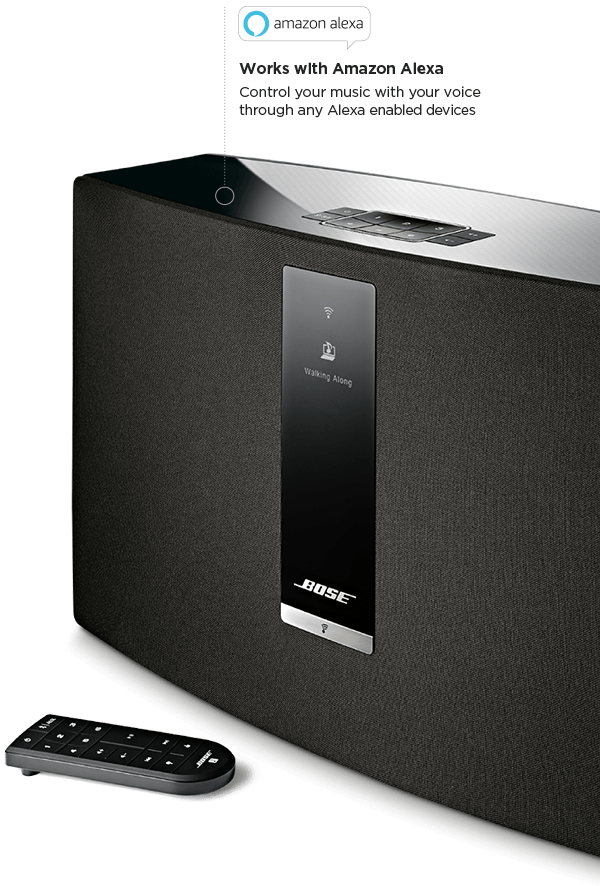 SoundTouch 30
WIRELESS SPEAKER

Bose's best wireless speaker delivers excellent sound.
Just use your voice with an Alexa-enabled device for give you hands-free control over your SoundTouch speaker.
Stream whatever you want from smartphones, tablets and online thanks to Bluetooth® and WiFi® connections.
This product is part of Bose Smart Home
Learn more
SOUNDLINK REVOLVE BLUETOOTH® SPEAKERS
Small speaker.
Big leap forward.
Deep. Loud. And immersive, too. These small speakers deliver true 360° sound for consistent, uniform coverage.
SoundLink Revolve+
BLUETOOTH® SPEAKER

The best-performing portable speaker from Bose
True 360° sound. is big, bold and loud, with clear, consistent quality.
Listen all day and night thanks to a battery that lasts up to 16 hours.
Take your speaker wherever you want with its flexible grab and go handle.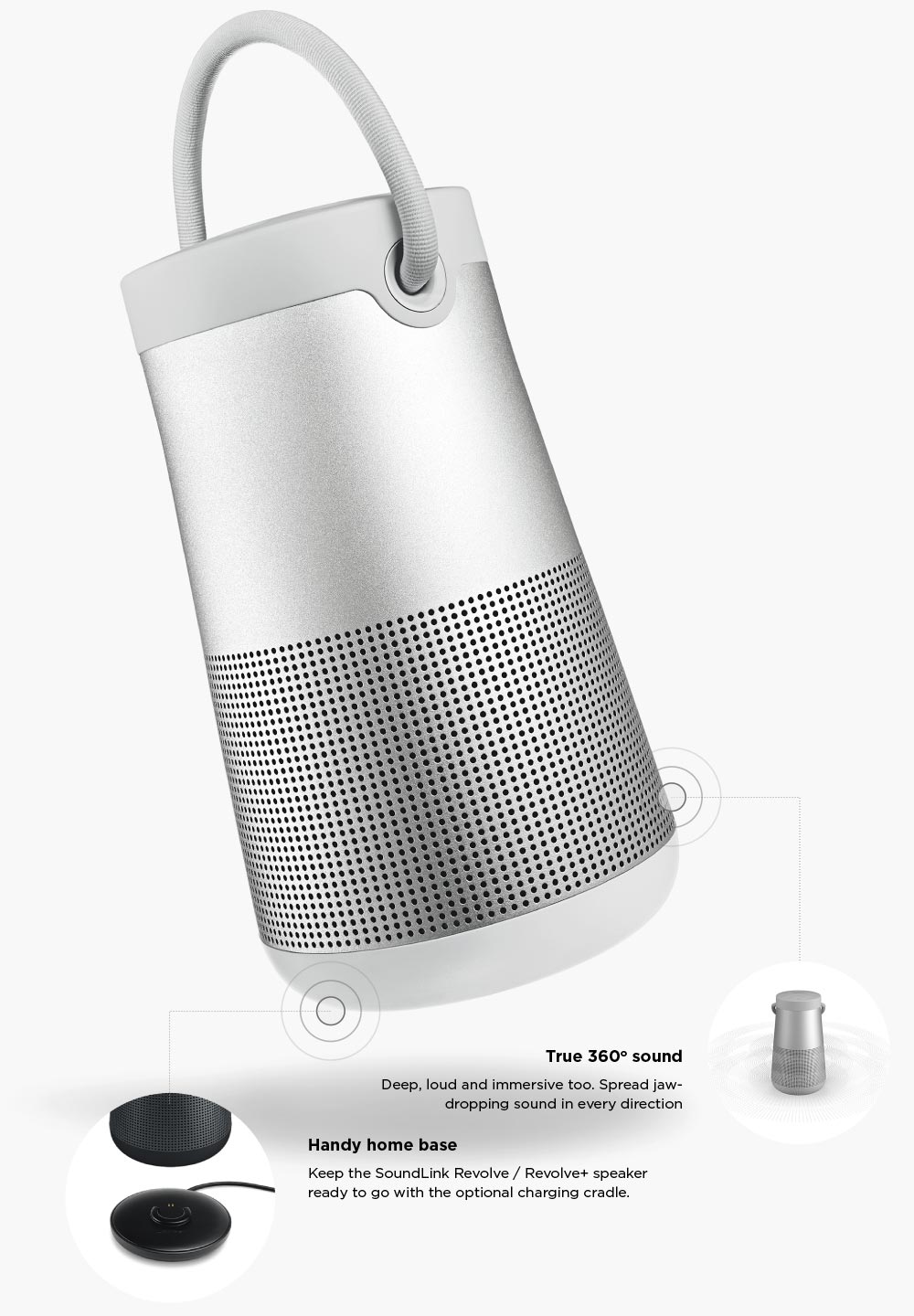 SoundLink Revolve
BLUETOOTH® SPEAKER

Big sound, small speaker.
Clear highs, deep bass - the SoundLink Revolve gives you a 360° audio experience.
All-day battery lasts up to 12 hours so the music won't stop even if you're going throughout the night.
Durable aluminum body protects against scrapes and is water resistant too (IPX4).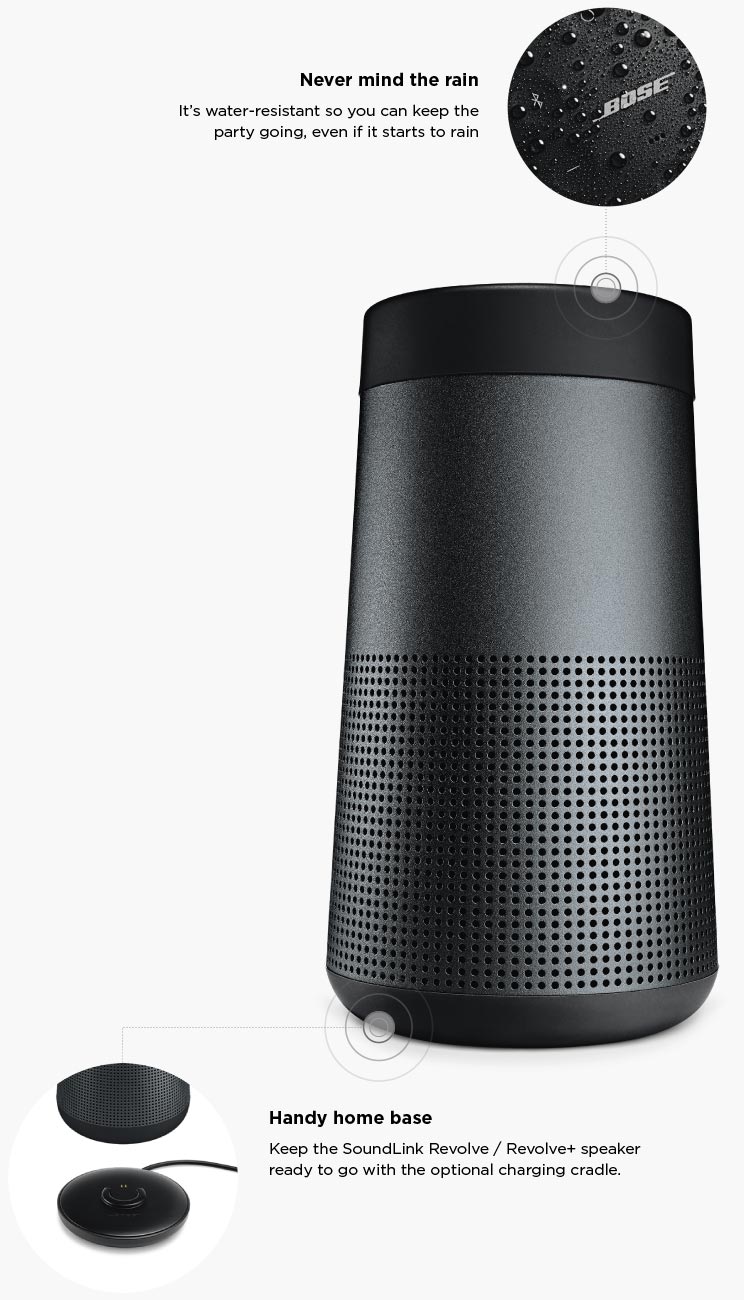 SoundLink Mini
WIRELESS SPEAKER II

Loud sound and booming bass that fits in the palm of your hand.
Small enough to carry and completely wireless so you can take it wherever you go.
Built-in speakerphone lets you take calls out loud with clear sound.
Built-in rechargeable battery gives you up to 10 hours of wireless music.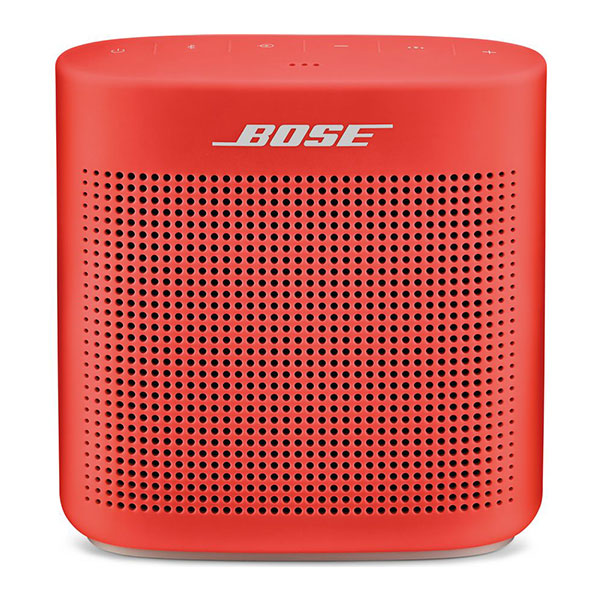 SoundLink Color II
BLUETOOTH® SPEAKER

Get big, bold audio, wherever you go.
Great Bose sound in a compact speaker – and it's water resistant too.
Soft yet sturdy silicone body is easy to carry so it can go wherever you do.
Take it with you thanks to a battery life of up to 8 hours.
SOUNDLINK MICRO
BLUETOOTH® SPEAKERS
Looks tiny.
Plays big.
Introducing the SoundLink Micro Bluetooth® speaker.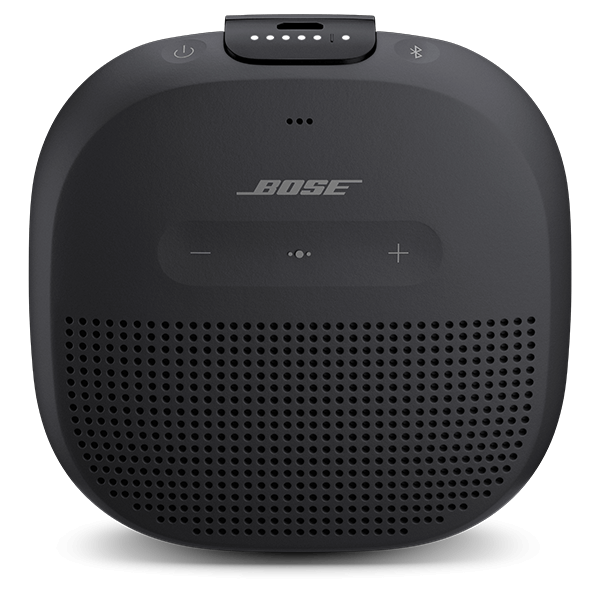 SoundLink Micro
BLUETOOTH® SPEAKER

Booming bass from a small, portable speaker.
Silicone carry strap is tear resistant so you can take it on your travels.
Waterproof rating of IPX7 means it's safe from rain and splashes.
Get stereo sound when you pair two SoundLink Micros together.
BOSE S1 PRO SYSTEM
Sound Like a Pro.
Anywhere.
Anytime.
The S1 Pro system delivers big sound from a rugged, portable all-in-one system.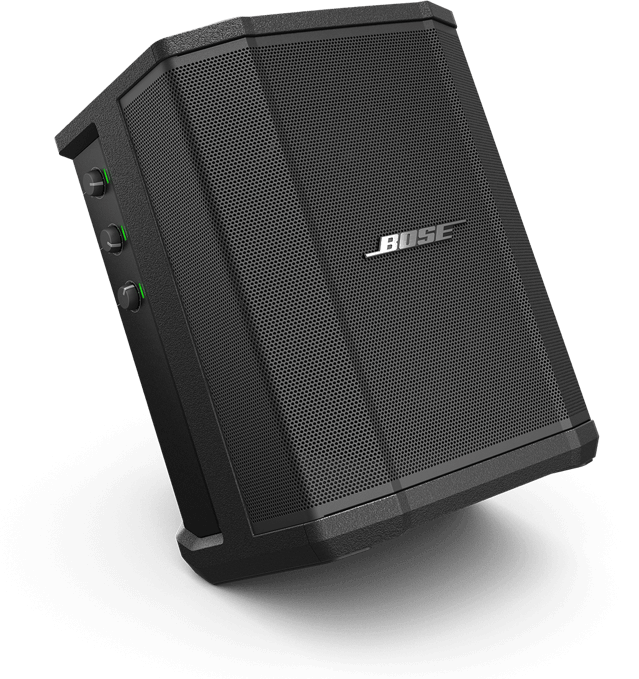 Bose S1 Pro System

Powerful, booming all-in-one system is rugged and portable for taking with you on the go.
One-touch Bluetooth® pairing pairing connects your smartphones, tablets and laptops in seconds for easy streaming.
Mix-up your sounds with a 3-channel mixer and make songs and vocals sound great with ToneMatch processing for mics and guitars.
Angle it for the best sound and reach your audience.
Keep the party going with up to 11 hours of battery life.
SOUNDWEAR
COMPANION SPEAKER
Wear it. Hear it.
Love it.
Deep, clear sound from a wearable speaker that rests comfortably on your shoulders.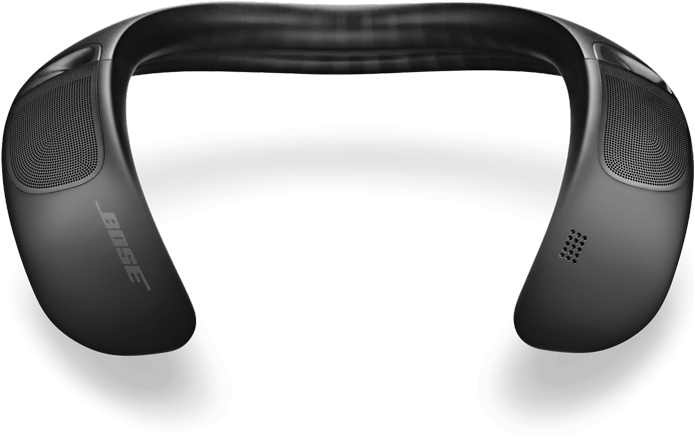 SoundWear Companion speaker

Wearable speaker with a comfortable neckband plays deep, clear sound so you can get truly immersed in movies, games, and music.
Stay aware of what's going on around you while listening to music.
Soft-touch silicone neckband is comfortable and secure, so you can keep the SoundWear on all day.
High quality microphone so you can hear your phone calls loud and clear, even in windy conditions or noisy environments.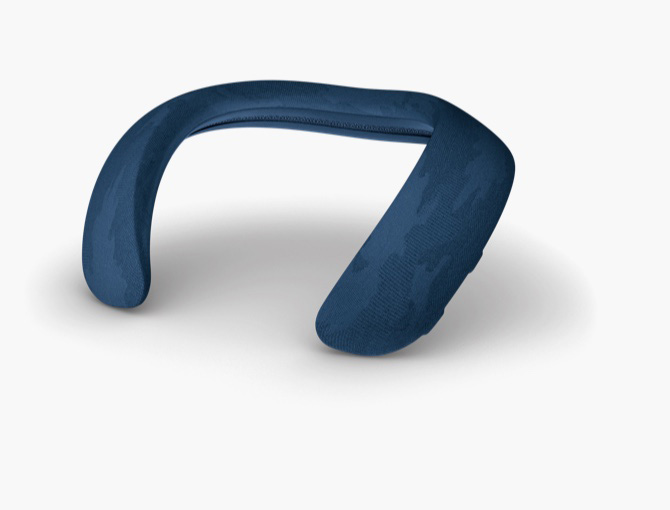 SoundWear speaker
FABRIC COVERS
Add a layer of protection without affecting sound quality with an interchangeable stretch cover.