Chest freezer buying guide
Chest freezers let you freeze food in bulk – they're ideal for large households and help cut down on shopping trips.
With their top-opening design, some can be installed in a garage, utility room or outbuilding, giving you a great secondary storage option. Freeze your groceries rapidly with a variety of technologies that help them last longer and lock in nutrients.
Look out for 'our experts love' products when you browse the range. Our experts recommend these refrigerators for their technological advancements and innovative features.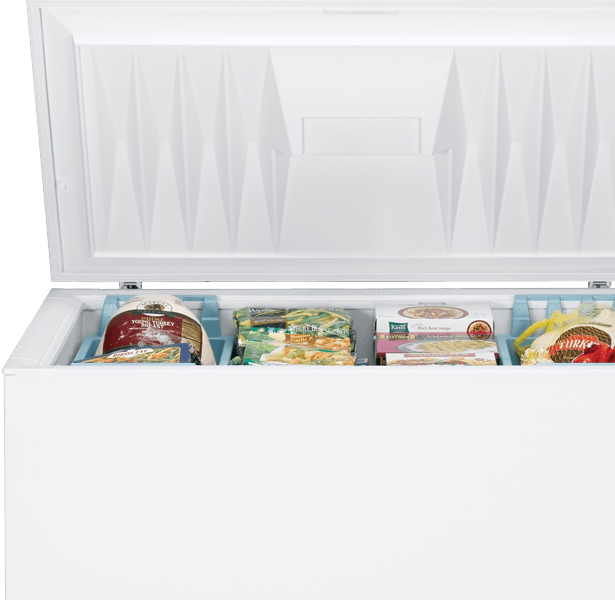 Fast Freeze
Many of our chest freezers are equipped with technology to help freeze your food faster and more effectively.
Fast Freeze
Freezer rating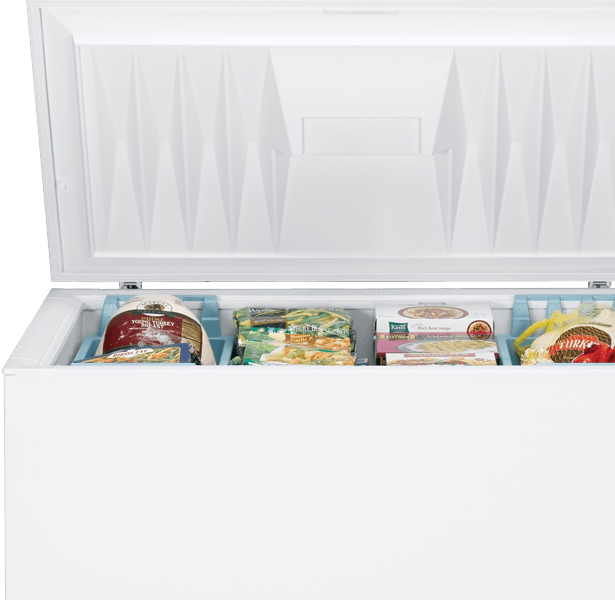 Safety features
Due to their size and deep horizontal format, safety features are important on a chest freezer.
Lid security
Warning alarms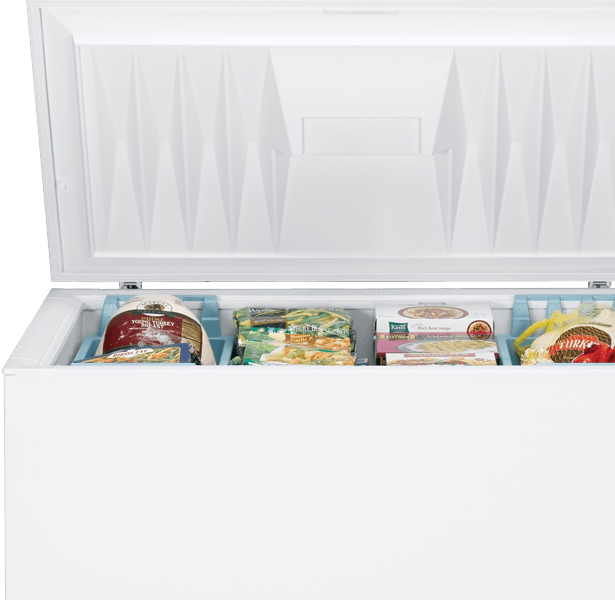 Front drainage
Most chest freezers must be manually defrosted, with some models incorporating technology to assist you in defrosting. Models with a front drainage system are easier to maintain, more energy efficient and give you better temperature control.
Once the appliance has defrosted, water can be drained into a suitable receptacle through a pipe or opening on the front of the appliance for easier, cleaner freezer maintenance.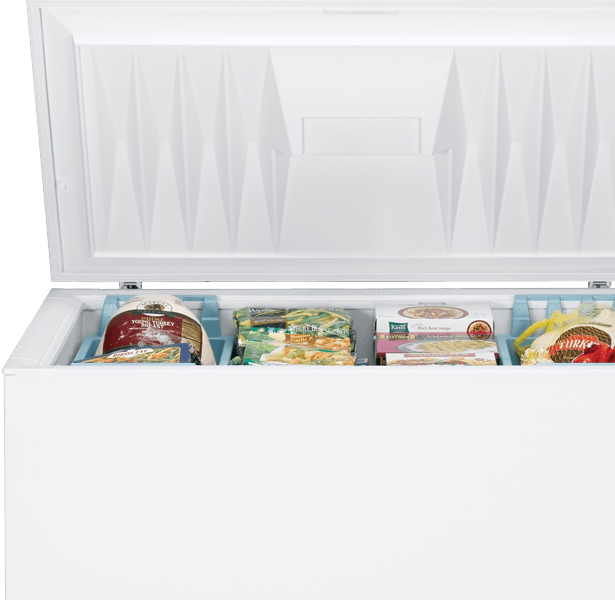 Suitable for outbuildings
Some chest freezers can be placed in garages or outbuildings, giving you an ideal backup storage solution that lets you keep more food and saves space in your house.
Chest freezer storage conditions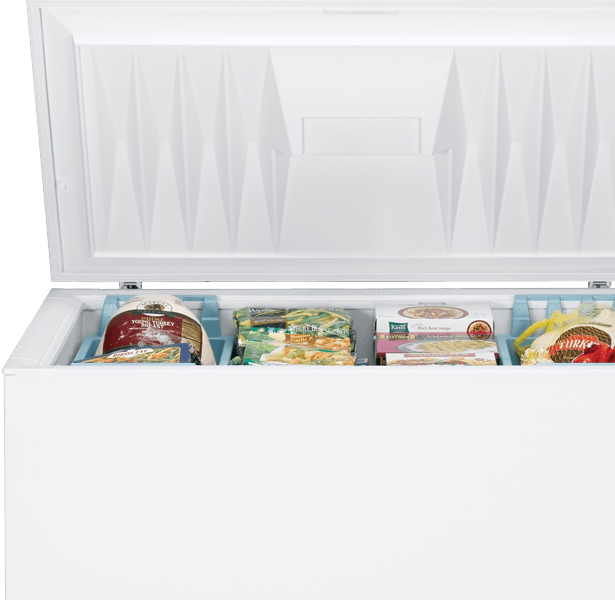 Energy rating
Our appliances are labelled with EU energy ratings from A+ to A++ and the running cost per year to help you manage your energy bills.
Work out your annual running costs by multiplying kWh used by 0.1427 (the average national cost of electricity + VAT).

Costs may vary according to how much you pay for your local electricity supply.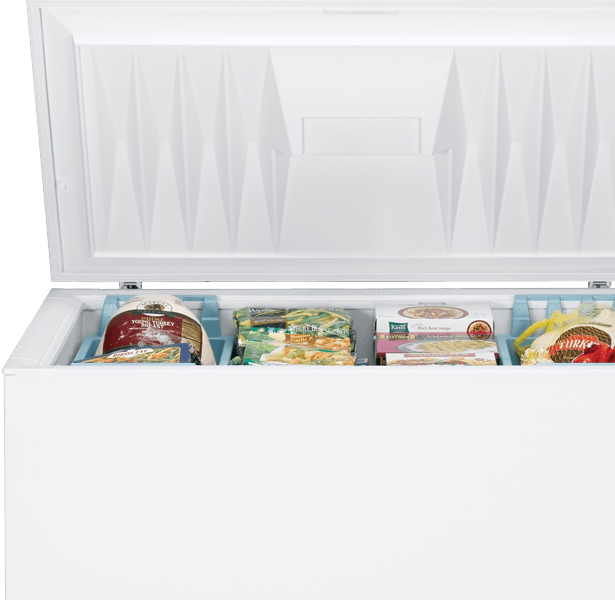 Shopping with Currys
Unbeatable services brought to you by