Upright freezers buying guide
A freezer is important in any home – it's a brilliant storage solution that allows you to shop less and prepare food in advance to enjoy when it suits you. An upright freezer is the ideal partner for an upright fridge, available in 50 cm to 60 cm models.
Our freezers offer design features to make storing frozen food easier and more convenient. Whether you want a tall freezer to save floor space or a convenient undercounter freezer, there's a model to complete your kitchen with. You can even use the top of a small unit as an extra work surface.
Choose an appliance with the capacity, features and configuration that suit what you buy and store. Place food in convenient drawers or directly on a shelf with a front flap. Luxury extras can include an ice maker, LCD display and open door/temperature alarm on higher-end models.
Look out for 'our experts love' products when you browse the range. Our experts recommend these refrigerators for their technological advancements and innovative features.

View our entire range of upright freezers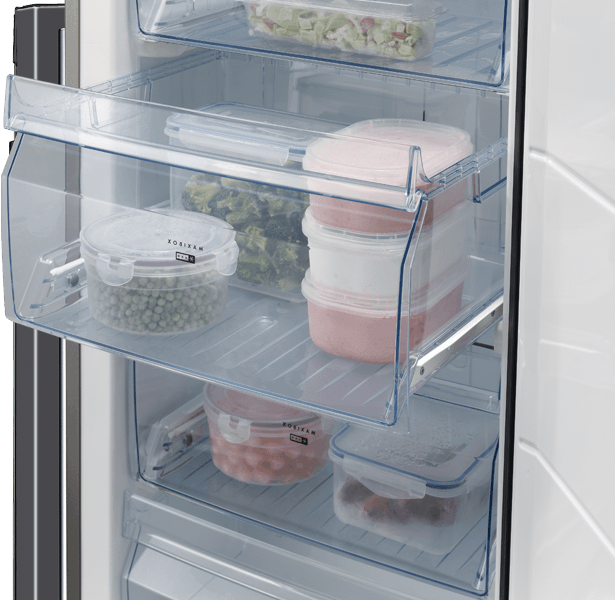 Freezer system
Frost-free freezers prevent ice building up, so you won't need to defrost them – plus you'll have more storage space.
Static freezers require manual defrosting periodically to ensure optimum performance and storage conditions.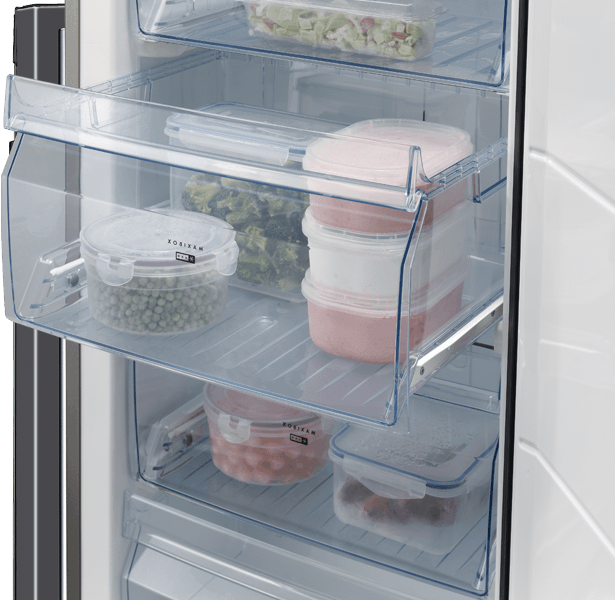 Food freshness
The beauty of a freezer is that it lets you store groceries for long periods, and we offer appliances with features that help you to do this better than ever.
Fast Freeze
Food safety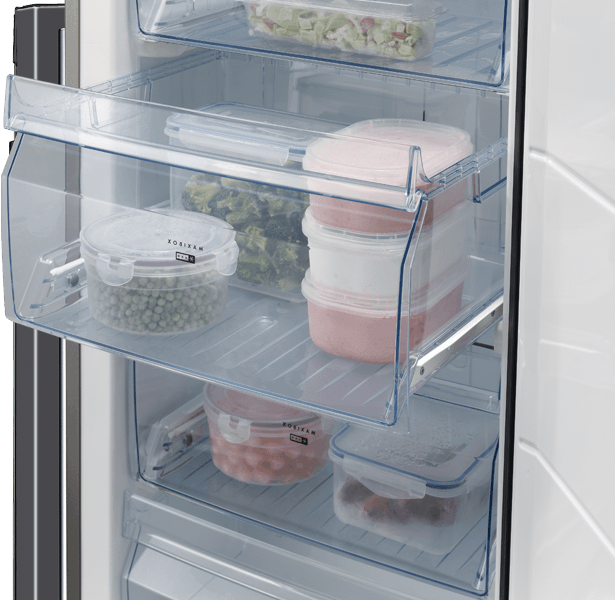 Energy and running costs
Our freezers are labelled with EU energy ratings from A+ to A+++ and the running cost per year to help you manage your energy bills.
Work out an appliance's annual running costs by multiplying kWh used by 0.1427 (the average national cost of electricity + VAT).

Costs may vary according to how much you pay for your local electricity supply.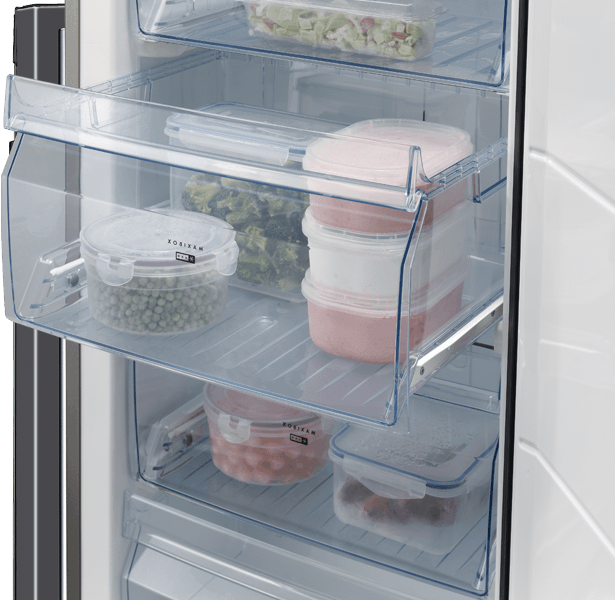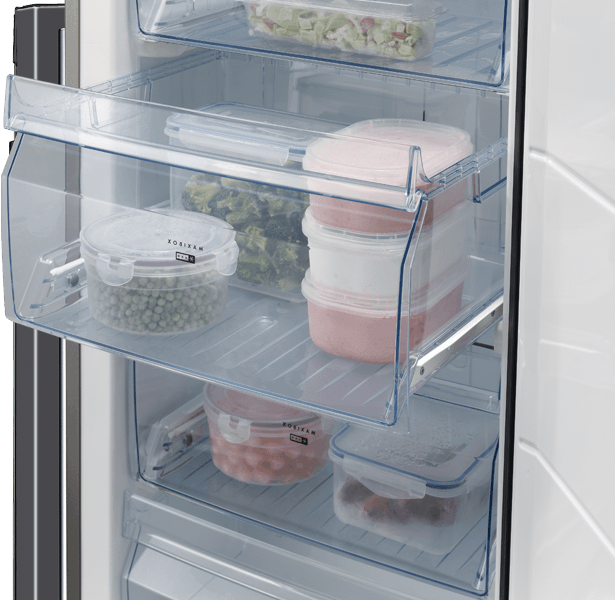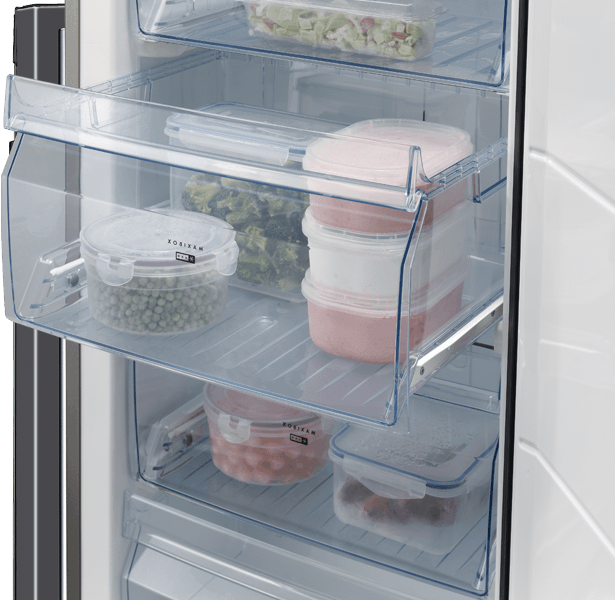 Shopping with Currys
Unbeatable services brought to you by