CANON
LC-E12 Battery Charger
ONLINE ONLY
Product code: 286477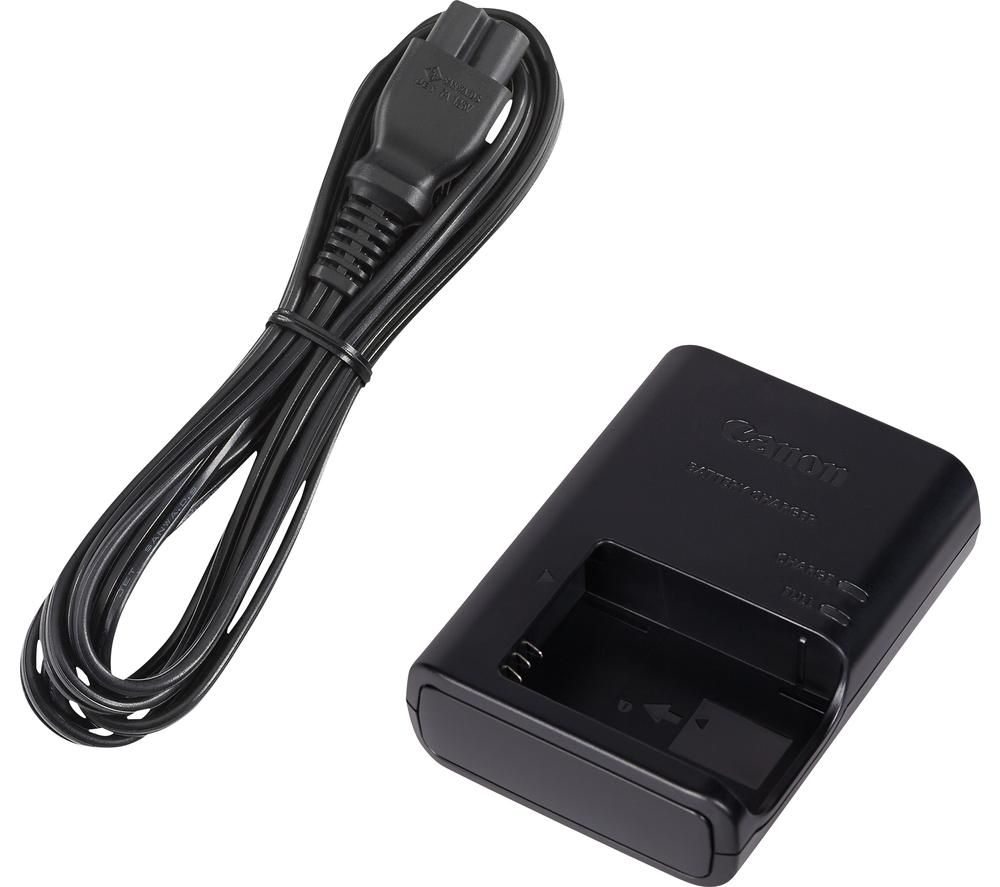 Product features
Compatible with select Canon EOS cameras
Product features
Compatible with select Canon EOS cameras
Product information
Compatible with the Canon LP-E12 camera, the Canon LC-E12 Battery Charger is your handy replacement or spare when you need to charge up your camera. With the wide voltage range of 100 V to 240 V, you'll keep your battery powered for long shooting sessions and enjoy long lasting life from high quality Lithium technology.
Price Promise, delivery & returns
You won't get it cheaper. Full Stop.
You won't get it cheaper. Full Stop.
We'll price match any product against any other retailer, online or in store. We'll also match discount codes.
PS5, Xbox Series X and Xbox Series S consoles excluded from price match.
How to request a price match
Delivery of this item is direct from our approved supplier. Your choices are:
Free delivery - typically it'll be at your door within 5 working days
Express delivery - at your door within 1-2 days
Availability Checker
When can you get hold of this item? Finding out should be quick and easy, so with just a few clicks our Availability Checker shows you delivery options and prices.

To use this tool, simply:
Enter a town or postcode in the box on this product page
Click on the magnifying glass
Review the delivery options local to you - just click on any one to add it to your basket
Stock updates
Find something you want but it's not in stock? On the item's product page, simply click on 'Email me when back in stock', and let us have your email address. We'll let you know as soon as it's available again.
Returns and refunds
Whether an item you've bought is faulty or damaged, or you've changed your mind, it's easy to get a refund.
Items you haven't opened
Within 21 days of receiving
an item you paid for online, on the phone, or in store
you can return it for a full refund – provided your purchase is still in its original and unopened packaging. This promise is in addition to your statutory rights.
Items you've opened
Within 14 days of receiving
an item you paid for online or on the phone
, you can return it, even if you've opened it. To receive a refund, you must:
Let us know you plan to return the item within 14 days of delivery/collection
Physically return it within a further 14 days.
The item must be returned in
'as new condition'
– not used or installed, and in its original packaging.
More on returns and refunds.
Order online and collect in store
Sometimes
you can't be in
when our van or courier would arrive. That's why we offer you the option to order online and collect in store.
Subject to what you're ordering and where you want to collect from, you can:
Pay & Collect
– pay online, and have the item sent,
for free
, from our approved supplier to a local store for you to collect. Starting on the date the item arrives in store, you have 28 days to collect it.
Your fastest way
to order online for collection is to use our 'Availability Checker' feature:
Enter a town or postcode in the box on the product page for an item you've selected
Click on the magnifying glass
Review the collection options local to you – just click on any one to add it to your basket
CANON LC-E12 Battery Charger