Customer Services

CHAT TO CAMI
For help finding the right product
To check if a product is in stock in your nearest store
To save products you are interested in for later
Cami understands natural language searching so that you can include things like your budget or your favourite colour.
"I'm looking for a blue kettle for under £40"
"I'm looking for a red toaster"
"I want a Samsung TV between £350 and £450"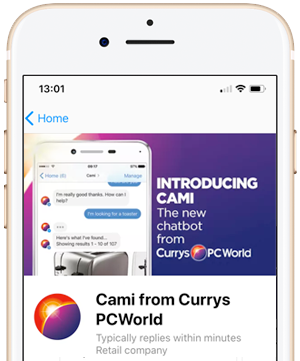 How do I chat to Cami?
You can chat to Cami today using Facebook Messenger or via our chat portal.
Integrated buying guides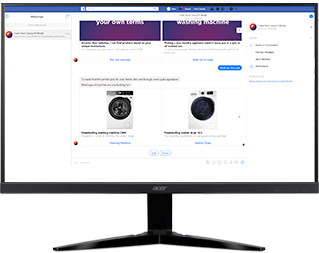 Looking for a new product?
Choosing the right item is a big decision. Cami can help you find the right one for you and your home.
You can view our buying guides from the buying menu or by typing a question...
"I need a new washing machine"
Know what you want but want to know if we have it in stock near you?
Just tell Cami the product you are looking for and where you want to buy it from to find out if we have it in-stock.
Check stock in store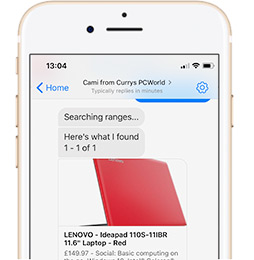 Shopping lists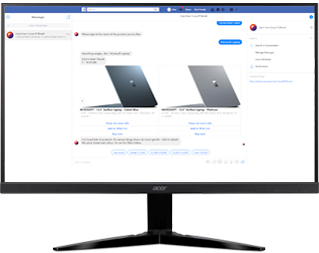 Still looking around? Want to save products for later?
You can now create your own shopping list to save things for later. You can use shopping lists in-store or share it with family and friends.