Canon Travel & Adventure Cameras
Recommended products from the Canon range...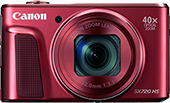 A pocket-sized, connected travel zoom camera for those who wants a versatile lens and powerful features to take on every trip.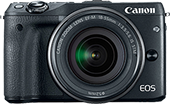 Take the leap into mirrorless, a perfect compact camera to take out and about discreetly. Be spontaneous. Enjoy fast, responsive focusing and the ability to customise settings. Packed with features including Wi-Fi, NFC, creative assist and full manual control.