Today's the day to
get a Chromebook
Boots up in seconds, efficient without a monitor, great for Netflix online and off, and works with Microsoft Word, Excel, and PowerPoint.*

* Google Docs, Sheets and Slides are included.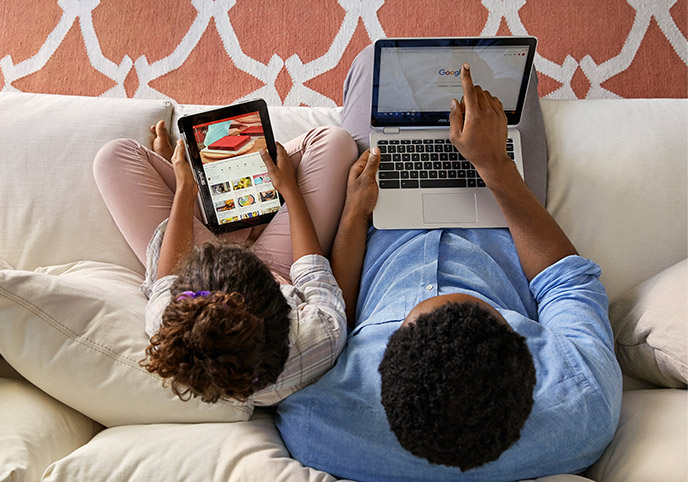 Work and study at home
Chromebooks with more powerful processors and larger displays - great for apps such as Microsoft 365 and Adobe suite.
Acer Chromebook 715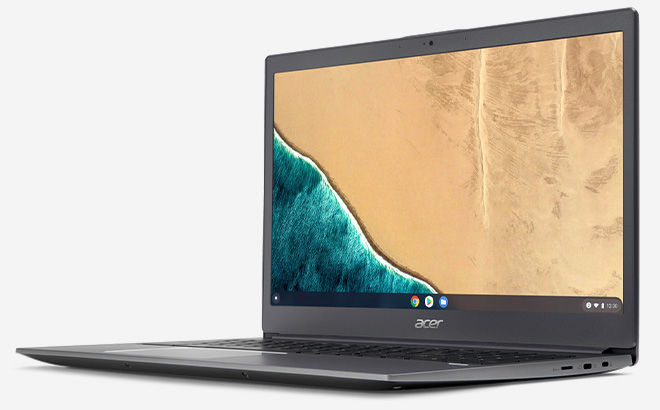 Intel® Pentium® Gold processor, perfect for more demanding productivity apps
128GB of built-in storage
Larger 15.6" full HD display, great for multi-tasking
Fingerprint sensor for extra security and seamless login
Backlit keyboard with number keypad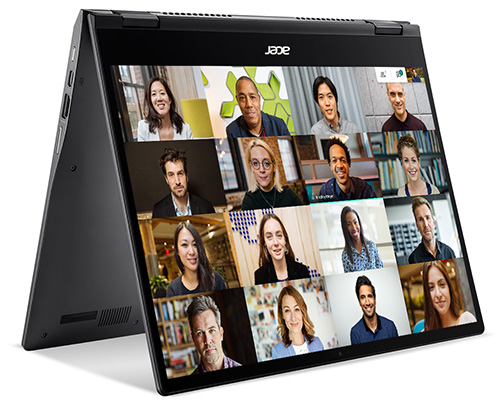 Easy access to Google services
Chromebook makes it easy to stay in sync with colleagues from home with seamless integration with Hangouts Meet.
* Disclaimer: Wifi connection required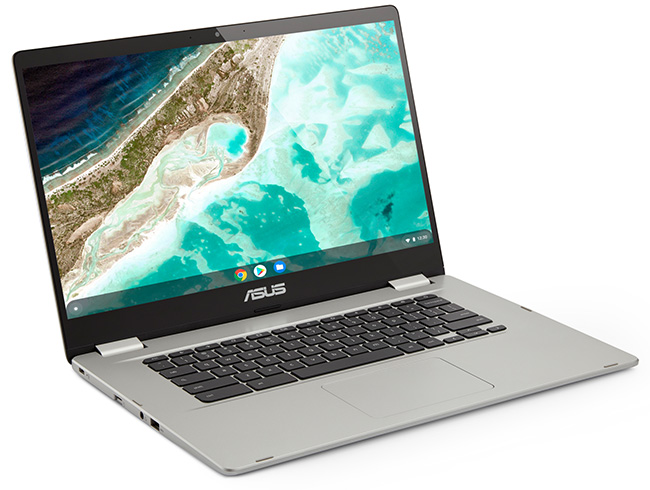 Efficiency without an external monitor
With Chromebook, you can view your favorite movies, photos and website either though a Chromecast-enabled TV or with a Chromecast device. Expand your desktop with virtual desks to enable you to be efficient with or without an external monitor.
* Disclaimer: Requires a compatible TV with a HDMI Port. Learn more at go.co/cast/req.Subscriptions are required to view some content.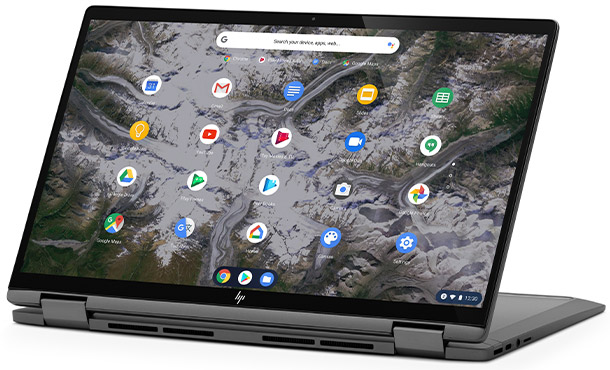 Digital wellbeing
Chromebook has built-in digital wellbeing tools like Night Light and Do Not Disturb to help you maintain a healthy relationship with technology and set boundaries with work.