What is OLED
OLED means Organic Light Emitting Diode. Where older flat-screen TVs use a backlight to shine onto each of the screen's pixels, the pixels on OLED TVs are controlled individually. That means richer colours, darker blacks, thinner screens and better energy efficiency.
The Best OLED TV Models
The best OLED TVs have loads of features to fall in love with, including an ultra-thin frame, amazingly sharp picture, cinematic audio, easy navigation to your favourite shows and HDR compatibility.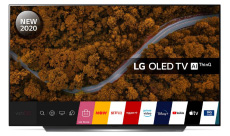 LG CX 55"
a9 Gen 3 Processor for outstanding colour & contrast
Cinematic sound with Dolby Atmos
HDR: Dolby Vision IQ ⁄ HDR10 ⁄ Hybrid Log-Gamma (HLG)
4K streaming
Freeview HD ⁄ Freesat HD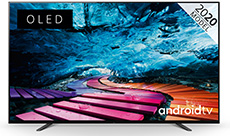 Sony BRAVIA A85 55"
X1 Ultimate Processor for ultra-detailed pictures
Sound from the screen with Acoustic Surface Audio+
HDR: Dolby Vision ⁄ HDR10 ⁄ Hybrid Log-Gamma (HLG)
Catch-up TV & 4K streaming
Freeview HD with YouView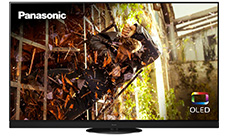 Panasonic HZ1500 55"
HCX Pro Intelligent Processor for cinematic contrast & clarity
Cinematic sound with Dolby Atmos
HDR: Dolby Vision IQ ⁄ HDR10+ ⁄ HDR10 ⁄ HLG Photo
Catch-up TV & 4K streaming
Twin Freeview HD with Freeview Play ⁄ Twin Freesat HD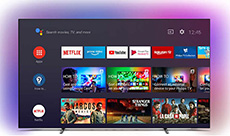 Philips Ambilight 805 55"
Ambilight LED lighting for immersive entertainment
Cinematic sound with Dolby Atmos
Picture quality: 5000 PPI
HDR: Dolby Vision ⁄ HDR10+ ⁄ HDR10 ⁄ Hybrid Log-Gamma (HLG)
Catch-up TV & 4K streaming
Real Reviews
on instagram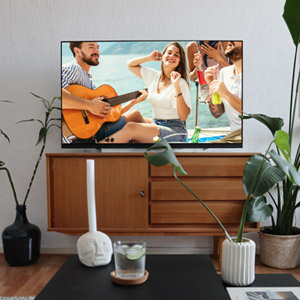 @thewaveshavecome
With the eve of Autumn upon us - there is no better way to wind down than by tuning into your favorite shows on a crisp and clear OLED TV. This tech guarantees a wide viewing experience which allows for the entire family to take in their favorite content with ease!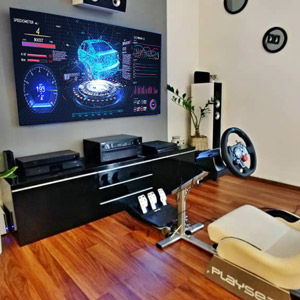 @jarysek_rs
A fast and receptive screen interface certainly improves the gaming experience! The crystal clear quality of the OLED screen illuminates even the darkest areas of the game - you won't miss a thing!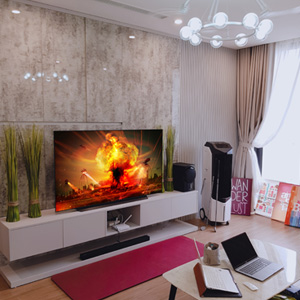 @cha_jayjay
Finally upgraded to an OLED TV!
The elegantly thin screen paired with the crisp visual quality makes for a magnificent viewing experience! What film do I even begin with?!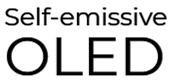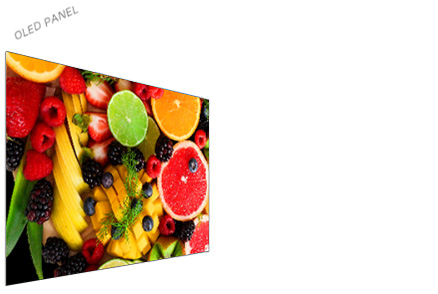 OLED is a self-emissive technology that controls light and colours by pixel.
It reproduces perfect blacks without any colour banding. Since it doesn't require a liquid crystal layer, you can see clear, undistorted images from any viewing position.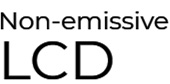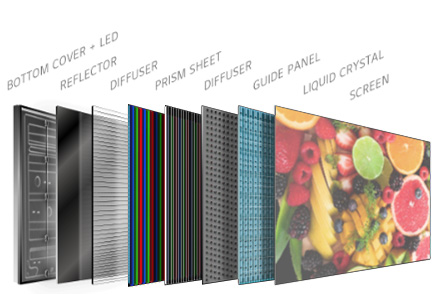 Unlike OLED, LCD is not self-emissive.
The light produced from the backlight travels through layers, including colour filters and polarisers to create images. Due to its complex structure, LCD cannot achieve perfect blacks and has limited viewing angles, among other limitations.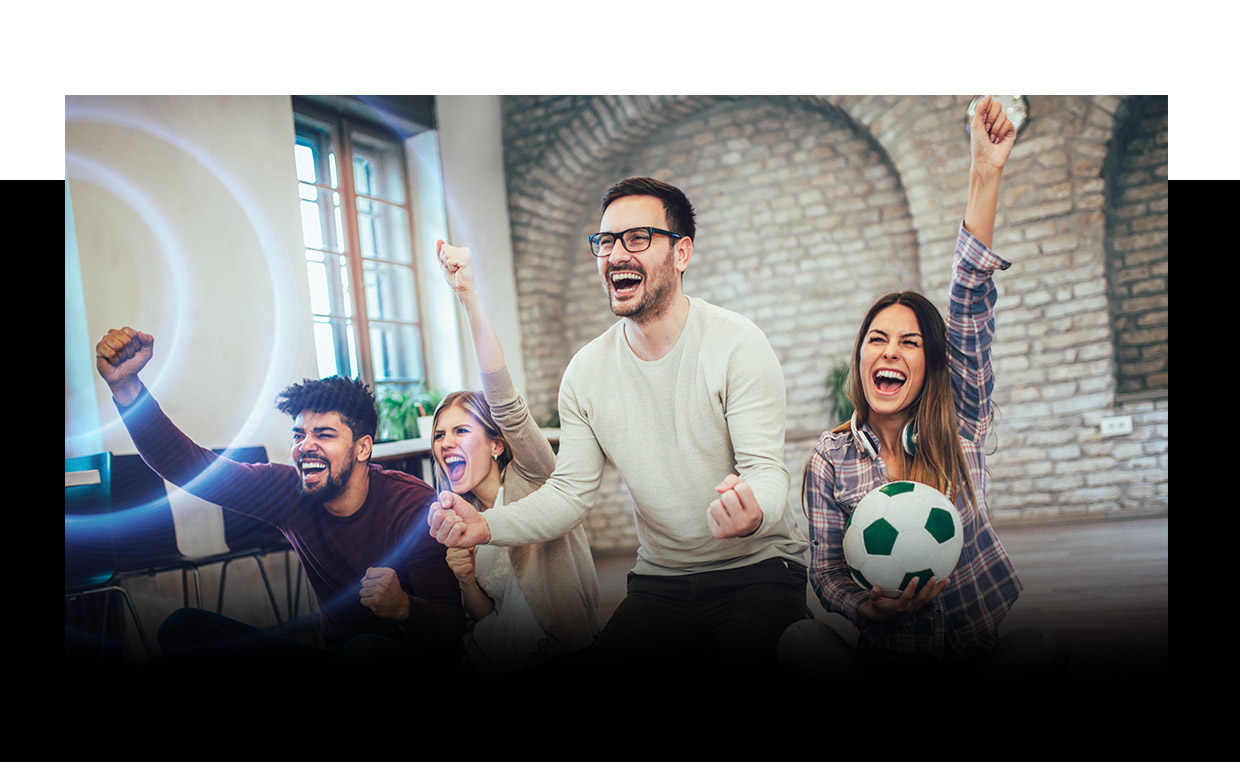 OLED is Accurate
Upgrade your home
More entertainment-friendly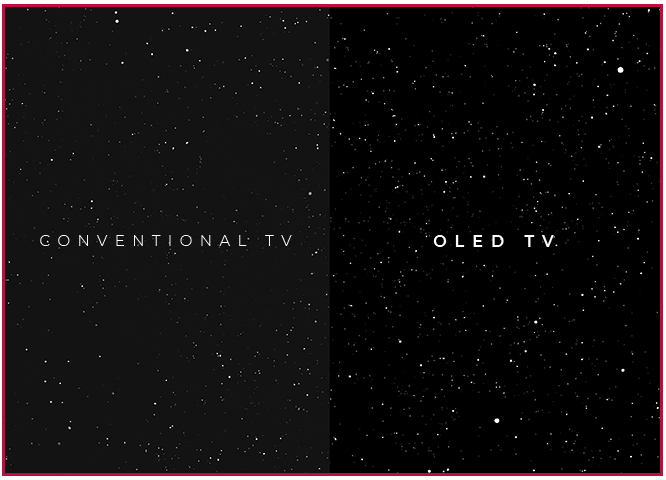 Perfect Black
With OLED, each pixel is individually controlled, turning on and off by itself.
When the pixels are off, the screen shows the deepest, truest black.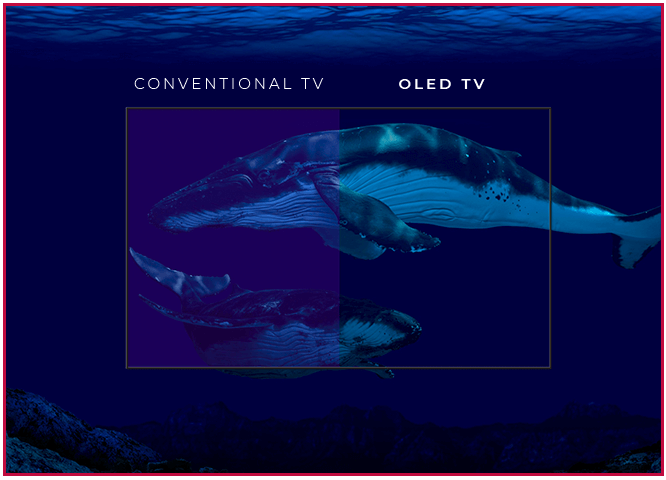 Rich Colours
Every TV mentions the amount of colours it can display, but the quality of those colours is more important. OLED TVs display accurate colours without any distortion.

Accurate Colour: Coloured, In-accurate Colour: Black
SDR 729 Colour Points at 65" Cinema Mode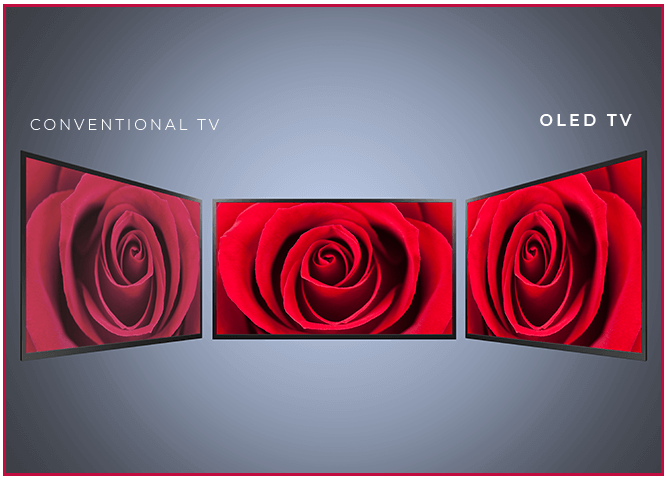 Wide Viewing Angels
Not everyone can sit facing the TV head-on at the same time during a big viewing party. OLED TVs offer the same great viewing experience whichever angle you're watching from, so every seat is the best seat in the house.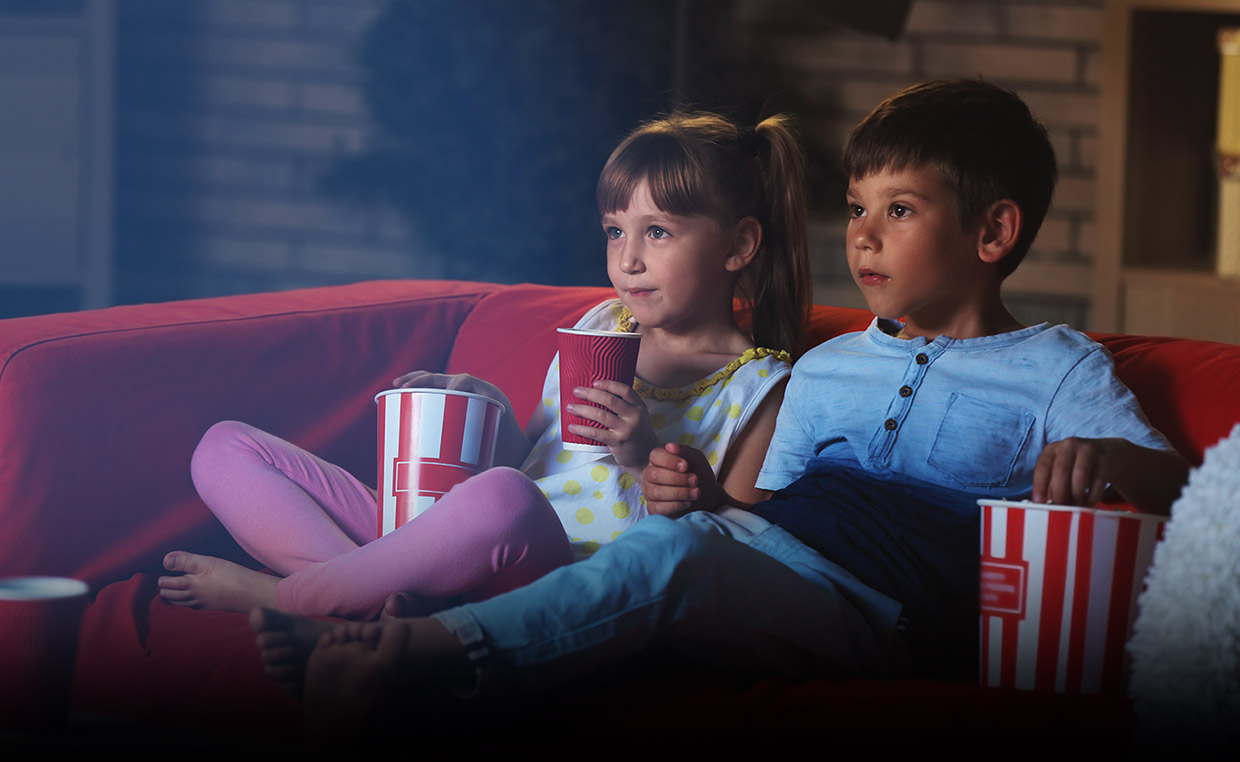 Eye Comfort
OLED is super comfortable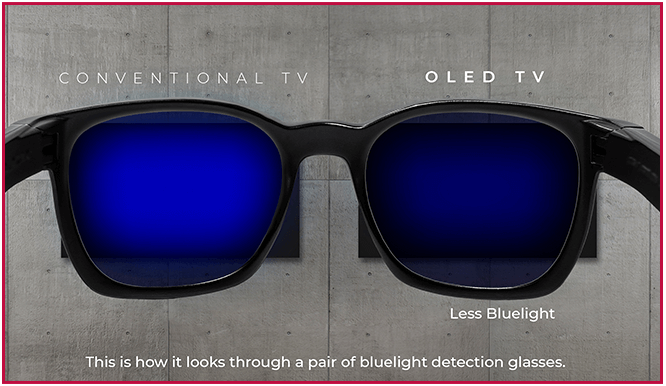 Low Bluelight
Compared to conventional TVs, OLED emits less bluelight. That means reduced eyestrain and a much comfier viewing experience.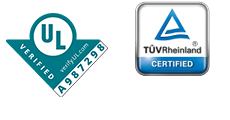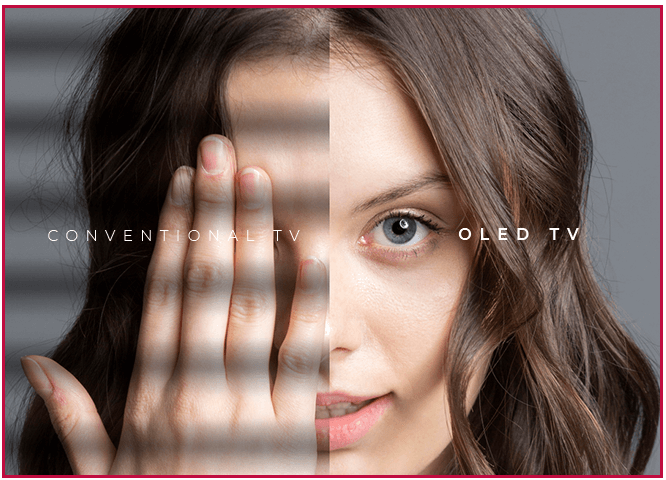 Flicker Free
Ever tried to record your TV screen with your phone and seen the picture flickering? You may not notice it when you watch, but that flicker actually increases eyestrain. LG OLED displays are flicker free, so the whole family can watch great content, longer.
* Applicable to the OLED display manufactured by LG Display.
All based on internal evaluation results.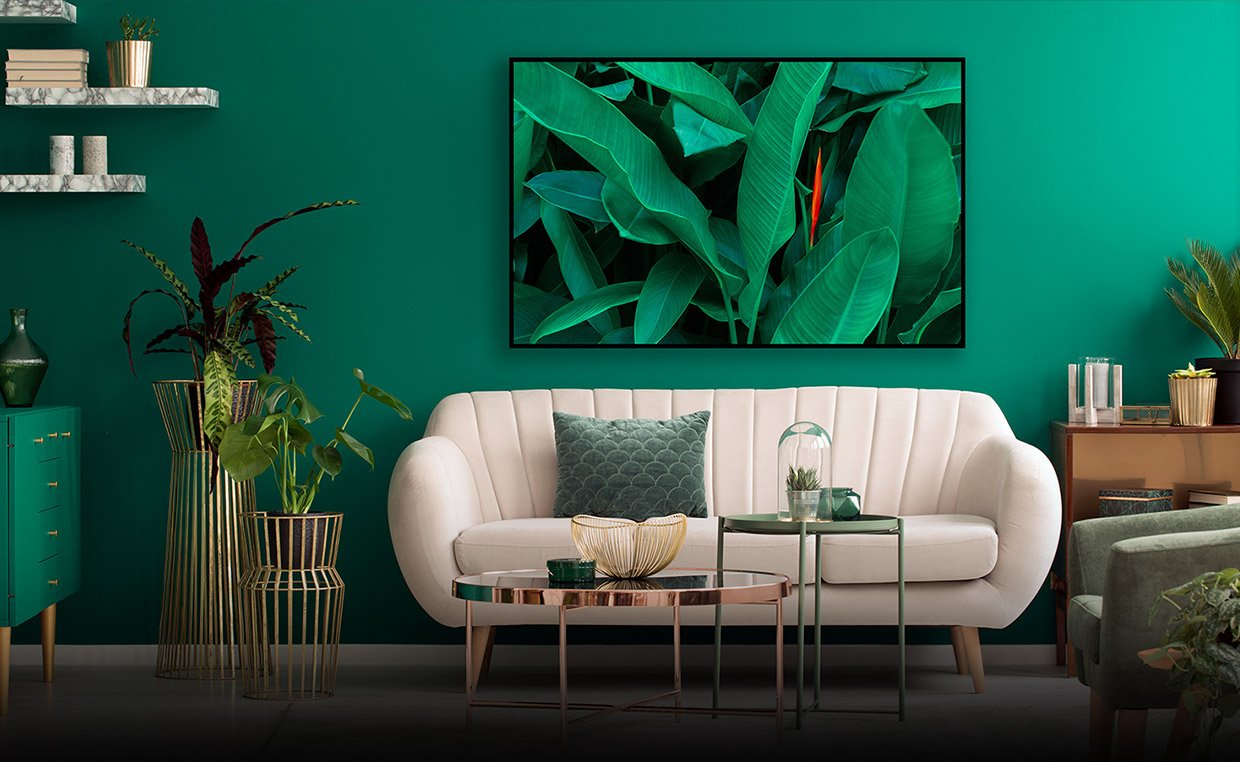 Elevate your space
See a work of artistic design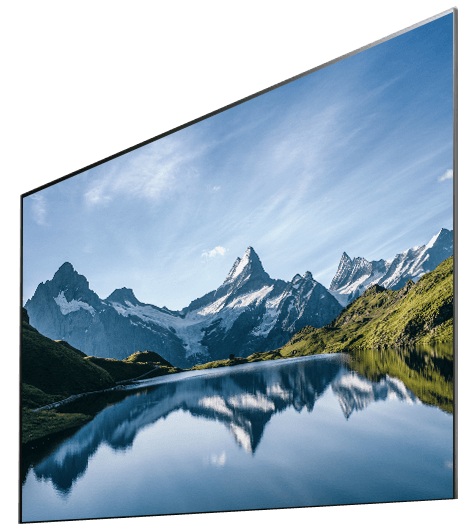 The ultimate slim design
Because OLED TVs have self-emitting pixels instead of a backlight, they are incredibly thin and light. Combining an ultra-slim panel and minimal bezels, you can bring harmony to any space with a screen that adheres perfectly to the wall.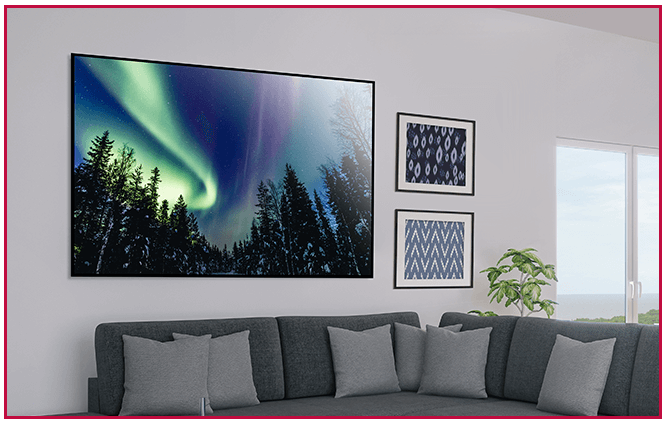 Slim & Minimalism design
Bring harmony to any space by making slim OLED display the finishing touch of your interiors.
OLED

Eco-friendly Display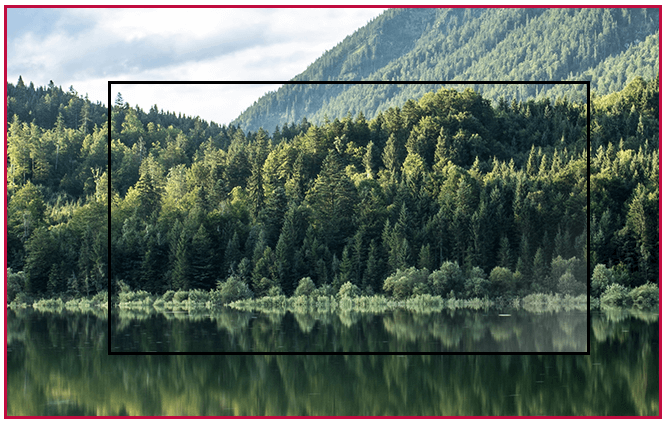 Eco friendly Display with less hazardous substances
Because OLED pixels are individually controlled and switch off entirely to produce true blacks, they use less energy when in use. OLED TV panels don't contain hazardous substances either, so they're kinder to the environment.
* Applicable to the OLED display manufactured by LG Display.
All based on internal evaluation results.
What's the difference between OLED and LED?
OLED TVs are different because there's no backlight adding weight to the TV. LED TVs rely on the combination of a backlight and colour filters to create an image, but OLED pixels can do it all on their own. So, OLED TVs are thinner, more responsive and produce better quality images.