Home
›
cooker oven repairs
Customer Services

Cookers
Call us on
0330 678 0367
If you have Whatever Happens or your product is still in warranty call 0844 561 1234
Mon-Fri:
8am - 8pm
Sat:
9am - 6pm
Sun:
9am - 5pm
If you have one of our Care Services or your product is still in warranty, please call 0344 561 1234
Cooker Repairs
Whether it's electric or gas, we can help. Our fully trained engineers can repair most brands of cookers including AEG, Beko, Flavel, Hotpoint and Indesit.
We offer a fixed price oven repair which is for the call out, labour charges and parts. Repairs are done on a "no fix, no fee" basis. If we are repairing a gas cooker or gas range style cooker, we will send a Gas Safe repair expert.
The fixed price includes the call out to your home, labour and parts. If we find that your cooker is beyond economical repair*, we will give you a full refund. Your repair also comes with a 12 month guarantee.
You can arrange a visit from our engineers 6 days a week, for most of the UK. Our engineer will call 30 minutes before they arrive so you can be ready.
You can also receive additional protection by purchasing our Expert Repair service. This covers other faults and general breakdown for 12 months.
Electric Cooker Repairs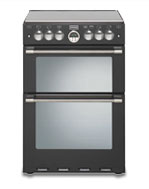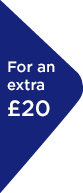 One Off Repair
£119
12 month guarantee
Covers you for the fault we repair
call us on
0344 561 0018
Please have your make, model and serial number handy

For an extra £20
Expert Repair
£139
12 month service agreement
Covers you for the fault we repair and protects you against general breakdown
call us on
0344 561 0018
Please have your make, model and serial number handy
Available 6 days a week, across most of the UK
Nationwide coverage
Fixed price repair including parts
No fix, no fee
Electric Range Style Cooker Repairs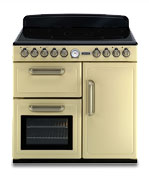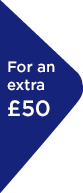 One Off Repair
£149
12 month guarantee
Covers you for the fault we repair
call us on
0344 561 0018
Please have your make, model and serial number handy

For an extra £50
Expert Repair
£199
12 month service agreement
Covers you for the fault we repair and protects you against general breakdown
call us on
0344 561 0018
Please have your make, model and serial number handy
Available 6 days a week, across most of the UK
Nationwide coverage
Fixed price repair including parts
No fix, no fee
Gas Cooker Repairs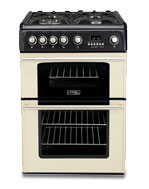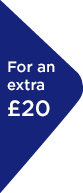 One Off Repair
£129
12 month guarantee
Covers you for the fault we repair
call us on
0344 561 0018
Please have your make, model and serial number handy

For an extra £20
Repair & Protect
£149
12 month service agreement
Covers you for the fault we repair and protects you against general breakdown
call us on
0344 561 0018
Please have your make, model and serial number handy
Available 6 days a week, across most of the UK
Nationwide coverage
Fixed price repair including parts
No fix, no fee
Gas Range Style Cooker Repairs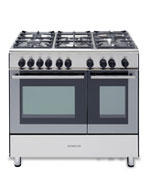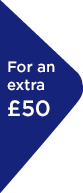 One Off Repair
£169
12 month guarantee
Covers you for the fault we repair
call us on
0344 561 0018
Please have your make, model and serial number handy

For an extra £50
Repair & Protect
£219
12 month service agreement
Covers you for the fault we repair and protects you against general breakdown
call us on
0344 561 0018
Please have your make, model and serial number handy
Available 6 days a week, across most of the UK
Nationwide coverage
Fixed price repair including parts
No fix, no fee