Coriander & Lime Mayonnaise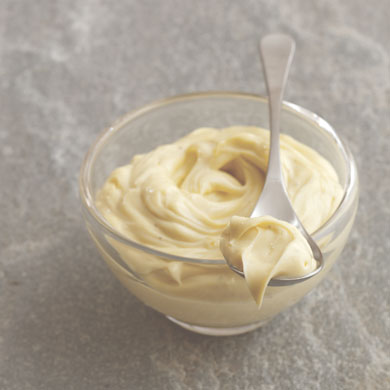 Ingredients
1 whole egg and 1 egg yolk
1 tsp Dijon mustard
1 tbsp lime juice
300 ml sunflower oil
2 tbsp finely chopped coriander
Zest of 2 limes
Salt & pepper
10 minutes
Medium
Add the eggs, mustard and lime juice to the beaker and use the whisk attachment to gently whisk together on speed 1 (depending on the model).
With the blender still running, slowly drizzle the oil into the beaker and continue to whisk until the mixture becomes thick and smooth.
Once you have the correct consistency, finely chop the fresh coriander (this can be done using the chopper attachment if available).
Add the coriander, lime zest, salt and pepper and whisk until the ingredients are incorporated.
Remove the rubber mat from the beaker and use as a lid for storage.

Note: Fresh mayonnaise can be stored in the refrigerator for up to 7 days.