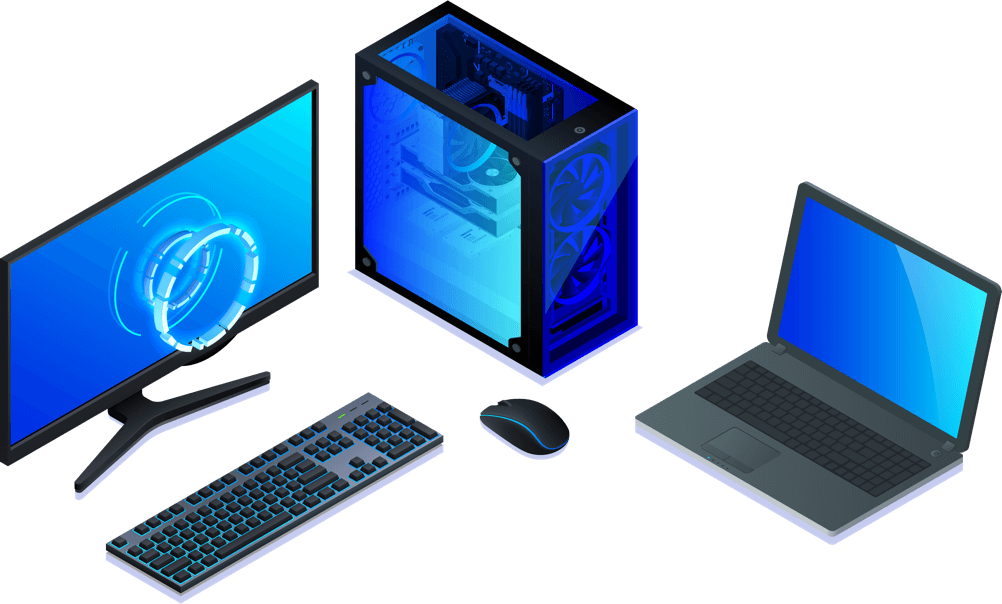 Gaming Experts
Design Your Gaming Desktop and Gaming Laptop
Consider yourself a tank commander, first person shooter or guardian of a pixelated world? Whatever your virtual persona, take your gaming experience to the next level. Whether you are upgrading your machine to a new pre-built one or constructing your own custom PC, you can always tailor it to your own considerations.
With the right parts, good research and patience, you can have your own custom-built PC in no time. Plus, upgrading your gaming experience to the latest technology is not purely an option for those build your own techies. Intel® powers a range of pre-built gaming laptops and desktops that come with everything you'll need.
What components do you need?
The terms RAM, PC processor and computer motherboard may sound complicated, but they are vital parts to upping your game. In fact, knowing what computer components you'll need is half the battle when it comes to constructing or upgrading your machine.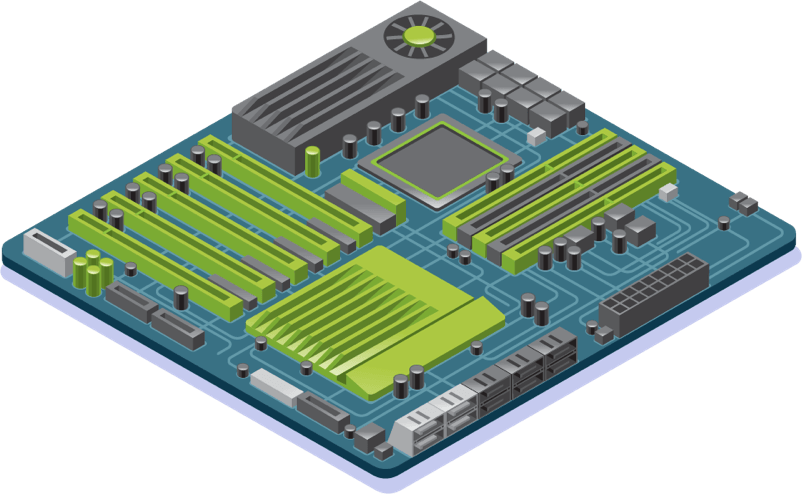 Review your motherboard
The motherboard is the heart of any computer. It is an essential element in your computer system because it distributes electricity from your power supply. Plus, it connects all of your hardware to the processor.
Two things you'll have to think about when buying a gaming motherboard are: if the other parts will fit with your motherboard, and if they are compatible to work with the system.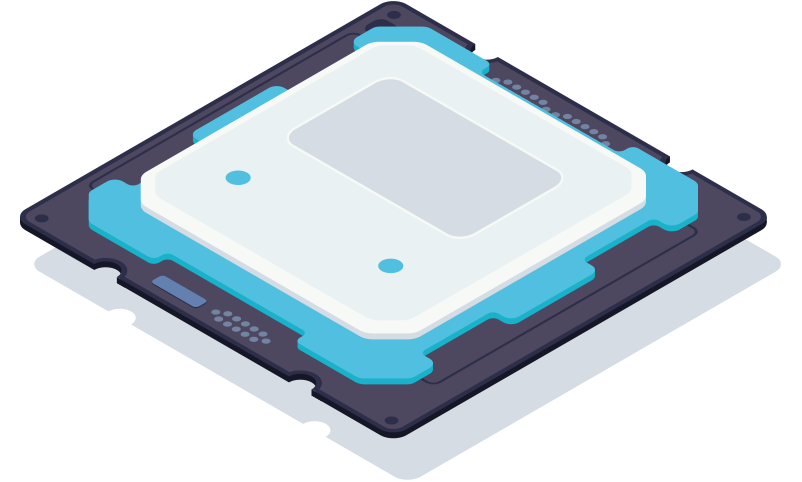 Choose your gaming processor
If the motherboard is the heart of your gaming machine, then the Central Processing Unit (CPU) is the brain of it. It is responsible for processing and executing instructions, so the faster your CPU is, the faster applications will run and complete tasks. If you're looking for the best CPU for gaming, Intel® offers a large range of processors targeted at every type of gamer, those being the Intel® Core™ i5, Intel® Core™ i7 and Intel® Core™ i9.
For gaming laptops, look out for 'H' at the end of the Intel® processor number as this equals high performance. This means they come with high processor frequencies and numerous cores and threads. If you want the option of overclocking your machine to increase processing power*, look for Intel® processors ending with K such as the i7-10700K on desktop or i9-10980HK on laptop. Find out more about the latest and greatest generation of Intel® Core™ Processor – the 10th Generation Intel® Core™ Processor which, helps to provide the ultimate gaming experience.
Intel® Gaming processors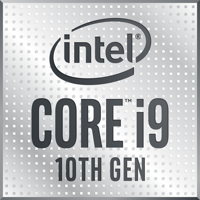 Intel® Core™ i9 processor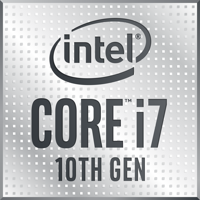 Intel® Core™ i7 processor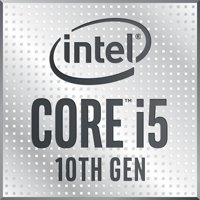 Intel® Core™ i5 processor
The Intel® Core™ i5 processor is perfect for giving you smooth gameplay on today's most popular titles. If you want high framerates on demanding titles whilst recording and streaming, the Intel® Core™ i7 will deliver this seamless experience. For the highest level of performance, the Intel® Core™ i9 delivers the ultimate experience even when mega-tasking through an optimal balance of frequency, cores and threads for higher FPS (frames per second).
How to upgrade your Intel® CPU for more gaming power
When looking to upgrade your processor, you'll need a cleaning kit to remove the thermal paste from the old CPU and new thermal paste to apply to the new Intel® Processor. Also, any static can fry the motherboard or CPU, so get an anti-static wrap around your wrist to remove it. Here's how you do it:
Unscrew and remove the CPU cooler.

Wipe the compound off the CPU and the cooler with the removal solution.

Apply a small amount of the purifier to a clean cloth and add it on the cooler and the CPU.

Remove current CPU and replace it with the new Intel® CPU.

Return the lever back into place to lock it into position.

Apply a small amount of thermal paste, spread evenly, and replace the CPU and cooler.
Speed up your PC with the right storage options
When it comes down to the final minute, your type of storage can make the difference between a victory or a loss – so you'll want speed on your side. The main storage options are a hard disk drive (HDD), a solid state drive (SSD) or a hybrid of the two. Unlike a traditional hard disk drive (HDD), a solid state drive (SSD) has no moving parts so it serves data up to the processor more rapidly. Modern SSDs come in two protocols, SATA and Non-Volatile Memory Express (NVMe). Look out for Intel® Optane™ SSDs for an unbelievably responsive experience and faster game launch and level loading. Shop the Intel® SSD range.
Installing standard Solid State Drives
Installing an SSD is the easiest way to speed up your device. Just follow these steps:
Ensure you back up or clone your old drive and then open the machine.

Check the size of your drive bay. If you don't have a 2.5-inch drive bay available, attach a bracket to the new Intel® SSD to fit in the 3.5-inch drive bay.

Slide the drive into place, line up the holes and screw them into place.

Connect a SATA cable from the motherboard to the SSD card.

Re-assemble your computer, insert your installation CD or USB that you copied in the beginning and reboot.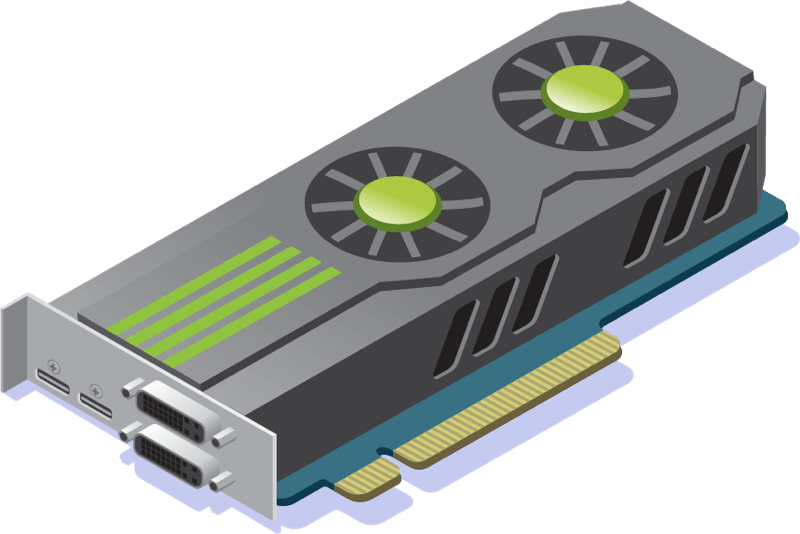 Gaming Graphics Cards
The graphics card is a circuit board that controls output to your screen, so more graphics power allows your PC to make more complex images (making gameplay look as realistic as possible). A balanced system with a powerful CPU and GPU is required for great gameplay. The CPU and GPU work together. The CPU delegates to the GPU the specific graphics related tasks that the GPU performs. If you want the best of the best, you can find what you need within the Currys graphic cards range.
Here's how you install a graphics card:
Line the card up with the slots on the open PCI-e slots and push down to lock it into place.

Screw the card into the back of the base to secure it and connect the power cord from the PCI-e connector.

Reassemble the computer and download the applicable drivers.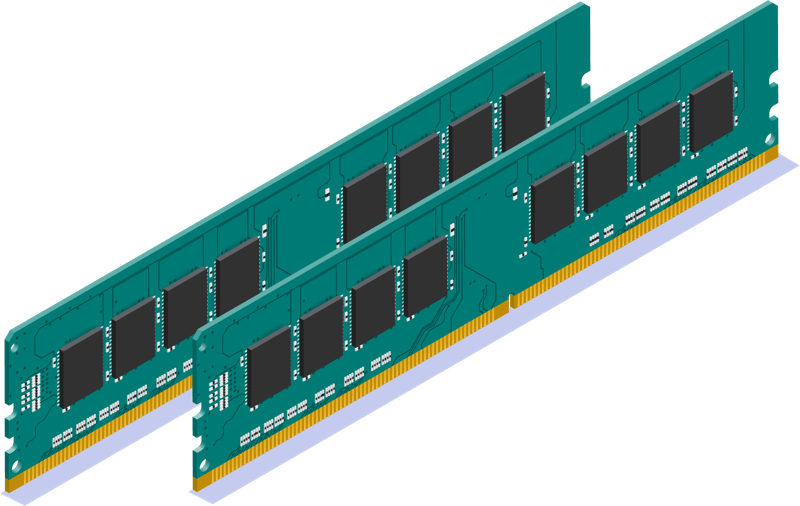 Upgrade RAM to add memory and speed
Random Access Memory (RAM) is like your short-term memory – it temporarily stores recently used data so it can be accessed quickly to complete the task at hand. In fact, adding more computer memory means giving your PC a RAM upgrade, which is a simple task that can give you better performance. Any gamer worth their salt should go for 8GB or more to withstand more memory demanding games and livestreaming. But a 32GB RAM is available if you want to future proof your build. Additionally, you could add Intel® Optane™ memory technology to your PC, which complements standard RAM enabling amazing system responsiveness**.
RAM speed is also an important consideration for gaming PCs. Improve performance by opting for RAM with higher speed ratings, as these have higher data transfer rates, resulting in a faster response to reading and writing requests. Results may vary on the system configuration of the machine. A good gamer should go for a DDR4 RAM with at least 3,000MHz or higher clock speeds – you should prioritise better speed, even if it means sacrificing a GB or two.
The best prebuilt gaming PCs
Not sure about building your own? Luckily the 10th Generation Intel® Core™ gaming desktop or 10th Generation® Intel® Core™ gaming laptop are set up and ready to go if you're looking for a prebuilt gaming PC or gaming laptop. But with the help of Intel's top gaming picks, you don't have to worry when things go wrong, like bent graphic card teeth or a static-fried motherboard – your gaming computer is always good to go!
Top Intel® desktops for gamers
Top Intel® laptops for gamers