Dyson Robot

Engineered by Dyson.
Reviewed by you.
3 million people have already changed the way they clean.

96% would recommend the Dyson V8 to a friend*
Read what people have to say about their Dyson Cord-free
Read all reviews
"It's so light, it's easy!"
Very Much So, July 2017
YouTube.com

"The highest scoring
cordless vacuum cleaner"
Read more
"This thing's a dream."
MrsRMeldrum. July 2017
YouTube.com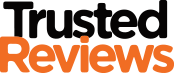 "Head and shoulders above every other cordless vac on the market."
Read more

See what Dyson V8 owners are saying on Facebook
See #Dysonv8
"So easy. So quick."
Mrs Rachel Brady, July 2017
YouTube.com
"It does replace our existing vacuum cleaner. It is that good."
One Dad One Blog, July 2017
YouTube.com