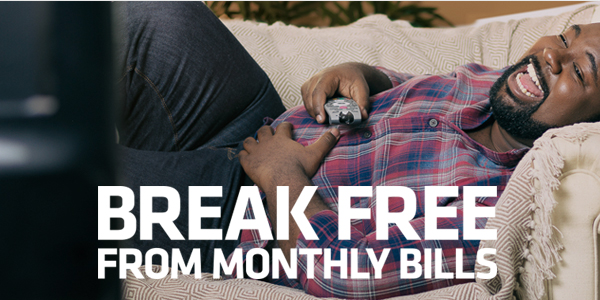 And say hello to unbelievably good satellite TV – subscription free

Save money with no monthly bills

Relive great moments, or just pop to the kitchen to make a cup of tea with live pause and rewind

Watch 13 top channels in glorious High Definition

With over 200 channels to choose from, you'll have all the entertainment you need

Watch your favourite shows when it's convenient for you with On Demand and Catch Up players

Record and save up to 500 hours of television with a recordable box – great for binge watching
More telly than you can shake a remote at
Visit freesat.co.uk for a full list of channels.
No bills. No catch. No compromises.
See what we offer...
Over 200 channels, all subscription free

13 channels come in HD

Pause record and rewind live TV

Download the Freesat app to plan your viewing

Enjoy entertainment from BBC iPlayer, ITV Hub, All 4, Demand 5 and YouTube

Watch shows from the previous week with 7 day TV rollback

Add Netflix for a small cost, but only if you want to

No surprise costs or price increases

Saying goodbye to monthly bills is easy
Here's how to switch

Choose a Freesat box or pick a TV with Freesat already built-in.
Connect it to your existing satellite dish.
Sit back and enjoy all your free channels.
"So glad I swapped from Sky, saved a fortune and I miss nothing, it's all there!!"
David, happy Freesat switcher, via Facebook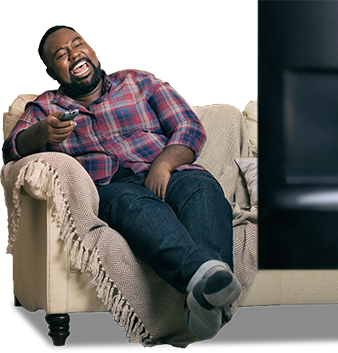 Freesat boxes
Our latest Freesat boxes come packed with excellent features and let you record all your favourite TV.
View Freesat boxes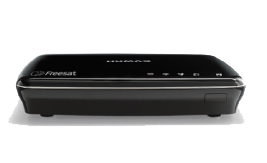 Freesat TVs
Don't fancy a box? Look through our selection of fantastic smart TVs with built-in Freesat and pick the one that best suits your needs.
View Freesat TVs