How we test and rank gaming PCs
To make it easy for you to see how our gaming PCs stack up against each other, we've had them all scored by independent experts UL. On this page you can learn more about how the UL benchmarking works, and what the scores mean.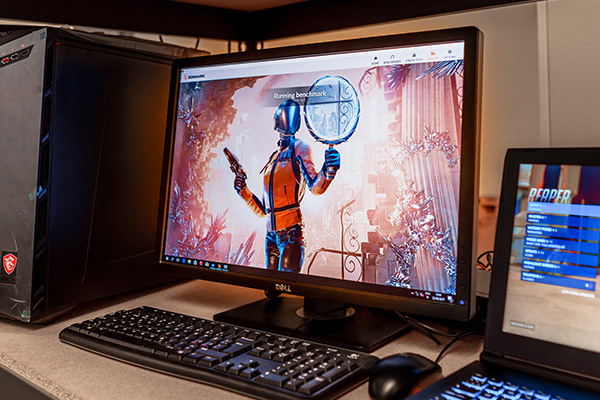 3D Mark
Benchmarking gaming performance
The 3DMark score is used by loads of manufacturers and hardware websites (as well as people just researching their next gaming PC) as it gives a completely impartial score based purely on performance. Can't be bothered to sort through spec to figure out which laptop is best for your budget? Just compare the 3DMark scores.
What does the score mean?
To get the overall score, UL run a series of tests that are geared towards gaming – so the processor and graphics card are specifically tested to see what they're capable of. And then each laptop and each desktop is given a score depending on how powerful they are. To put it simply – the higher the score, the better the performance.
We've grouped our gaming PCs into four categories based on their scoring, to give you a rough idea of how the scores stack up overall.
Pro: 8800 or above
Serious: less than 8800
Enthusiast: less than 6900
Essential: less than 5000
Game tests
Performance with popular games
Knowing a PC is powerful is all well and good – but sometimes you just want to know if it will play your favourite game. Using our game selector tool (at the bottom of each product page) you can easily check to see how certain games will run. Simply select a game, and you'll be shown if you can play it in Full HD (1080p), as well as Quad HD (1440p).
What do the numbers mean?
Let's say you select Overwatch on a laptop you're interested in. The numbers that appear in the hexagons tell you the FPS (frames per second) that you'll be able to achieve at each resolution. To be able to run a game you'll want 30 FPS at the bare minimum. And if you want smooth graphics, look for at least 60 FPS. If the numbers are in the hundreds, then you've got more than enough power, you might even be able to play in 4K Ultra HD.
VR Ready
Is your PC ready for VR?
Want a PC that's going to power VR headsets like the Vive or Oculus Rift? We've checked for that too – so any laptop or desktop with the graphics power is marked clearly as VR Ready. All you need to do is buy the virtual reality headset.
What does VR ready mean?
Both the Oculus Rift and HTC Vive have minimum specs for your PC, so that your experience is great quality. You don't want to start exploring a new world and get a headache in five minutes from rubbish graphics and stuttering images. So if a laptop or desktop is VR Ready, you know it's good enough to run incredibly immersive games in virtual reality.
Gaming PC Categories
Pro
Looking for the best? You want a Pro PC. You'll have the power to run any game at 60 fps in Quad HD, and can probably play most games in 4K too. And it's not just graphics. Pro PCs feature unlocked processors and are absolutely stacked with storage, RAM, cooling and fancy lighting. You get it, they have all the specs.
Serious
Serious PCs let you play everything from huge AAA titles to iconic indie games at around 60 FPS with normal settings at 1440p resolution.
Enthusiast
Get more out of your games and know that no matter what you're playing, you'll get a Full HD 1080p resolution. And if you're looking to play VR games, Enthusiast PCs hit the minimum benchmark.
Essential
You don't need a complete beast to play great games. If Minecraft, The Sims or Fortnite are more your thing, Essential PCs are all you need. This PC is able to provide a good user experience in most games in 1080p – a great choice for people on a budget.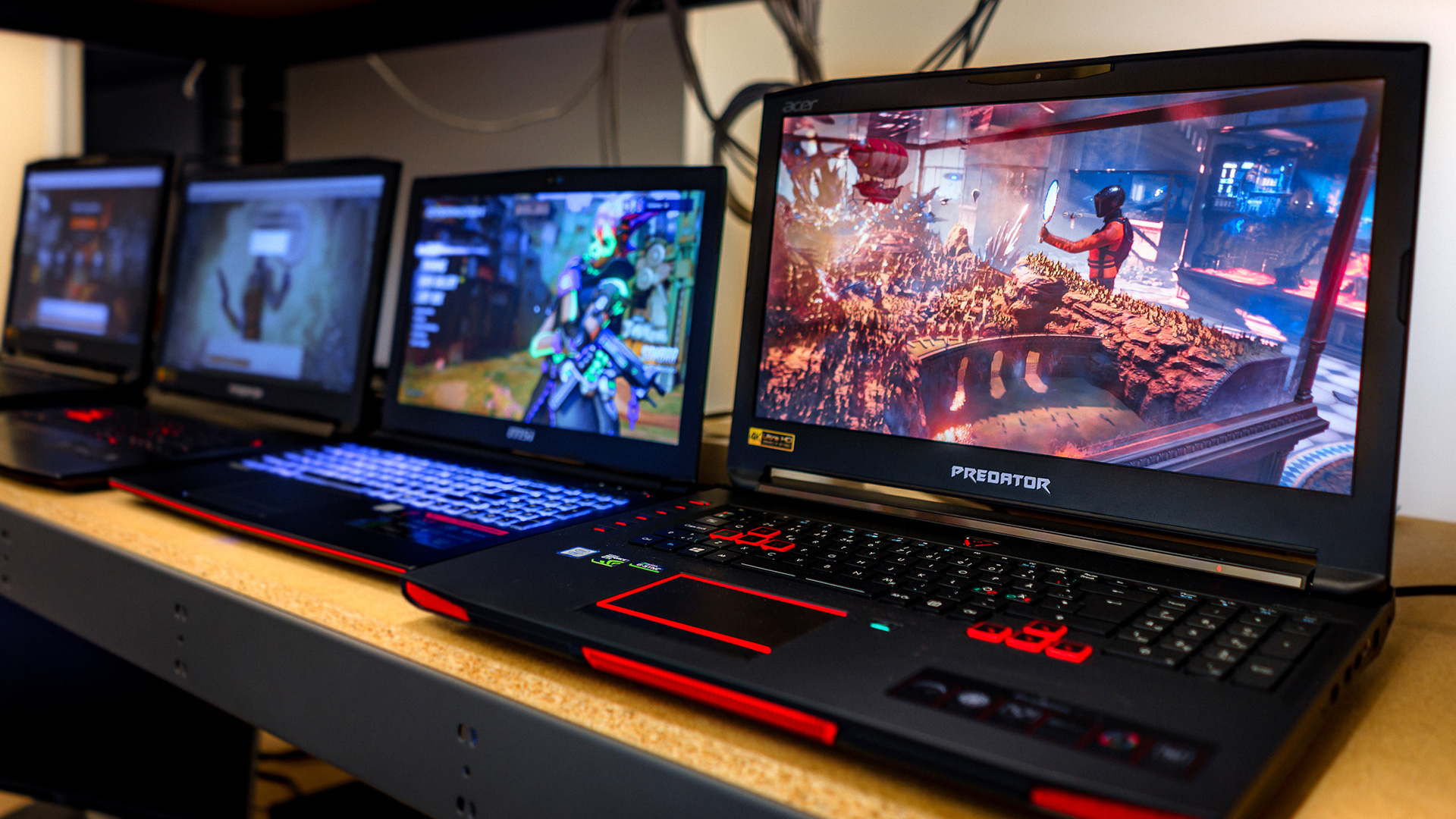 UL tests all systems under controlled conditions. Benchmark results may vary on individual systems but the scores are usually consistent within a 3% margin. Software changes, such as driver updates, operating system updates, and game updates, can affect performance. There are also some devices that simply do not offer consistent performance due to their design. You can find out more about UL benchmarks here: https://benchmarks.ul.com/guide-to-scores.
3DMark® and VRMark® trademarks, logos, character names, and distinctive likenesses are the exclusive property of Futuremark Corporation. UL and the UL logo are trademarks of UL LLC.