Garmin Activity Trackers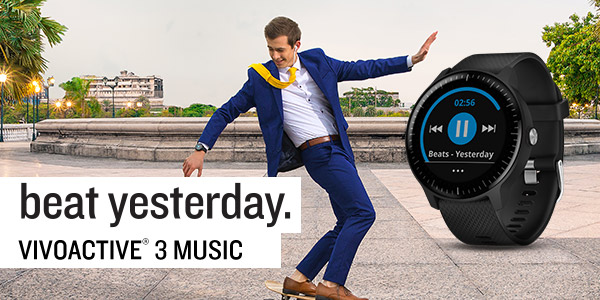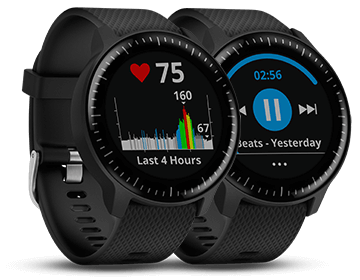 Garmin vivoactive 3 music
GPS smartwatch with music storage and playback
Keep your tunes on your wrist with the vívoactive® 3 Music. It's made for those who are always on the go but want to travel light. You can even buy things contactless as it's Garmin Pay Ready, so grabbing a coffee in town is just easy as checking the 15 pre-loaded sports apps or your wrist-based heart rate.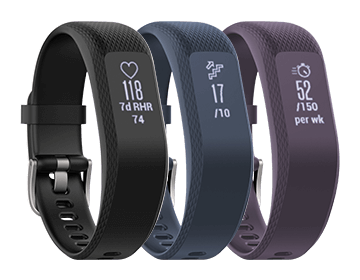 Garmin vivosmart® 3
Smart activity tracker with wrist heart rate and fitness monitoring tools
Featuring a modern design and hidden display, the vivosmart 3 will track your activity, monitor your heart rate all day, and includes multiple fitness and wellbeing monitoring tools. It's ideal if you're a keen gym-goer. It will also track your stress and give you an approximate fitness age to motivate you.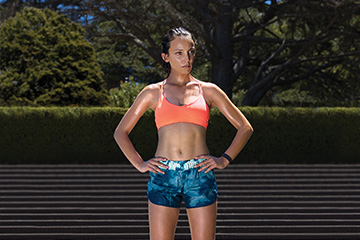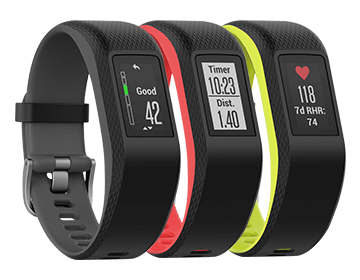 Garmin vivosport®
Smart activity tracker with wrist heart rate, fitness monitoring tools and GPS
Available in bright and bold colours, the vivosport is a smart activity tracker that tracks your heart via your wrist and has a built-in GPS. It also includes strength and cardio activities to help motivate you and a long seven-day battery life. Ideal if you don't want to be charging your devices all the time.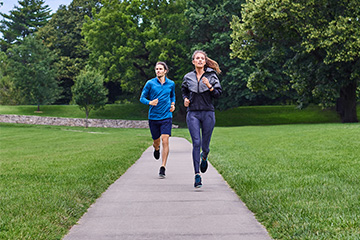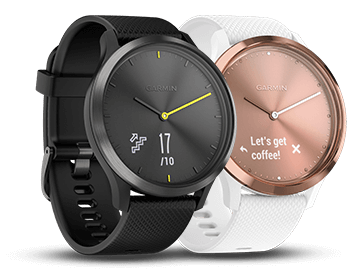 Garmin vivomove® hr
Stylish hybrid smartwatch with a discreet display
Blend smart technology with fashion thanks to the vívomove™ HR. The stylish hybrid smartwatch has a touchscreen with a discreet display. The precision hands will keep you in the know of the time while you can track all your fitness as well. Stylish and helpful.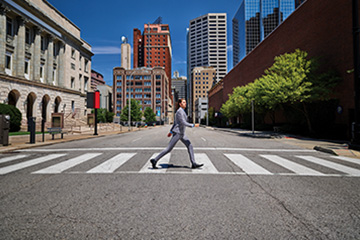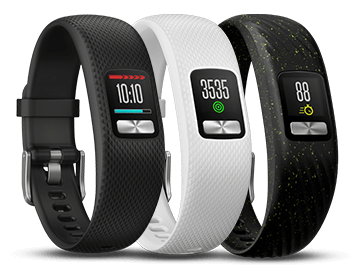 Garmin vivofit® 4
Activity tracker with 1+ year battery life
Stay on track thanks to the vívofit® 4. This slim and trendy activity tracker is swim-friendly and has a whopping 1+ year battery life, so you won't need to worry about charging. Track steps, sleep and more. You can also make daily goals and continue to challenge yourself every day.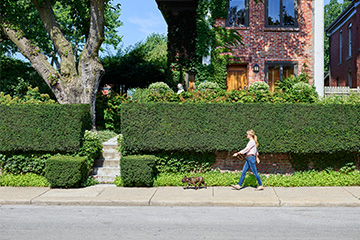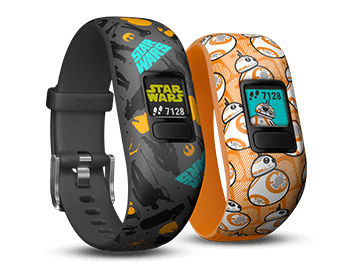 Garmin vivofit® jr. 2
Kids' Activity Tracker
Get your kids involved with the vívofit jr.2. With various designs from Micky and Minnie Mouse, to Marvel and Star Wars, there is something for all tastes. It's swim-friendly and kid tough to stand any rough and tumbles. You can keep in check with the free parent controlled app and not worry about it loosing charge with the 1+ year battery life.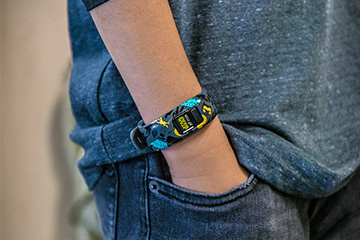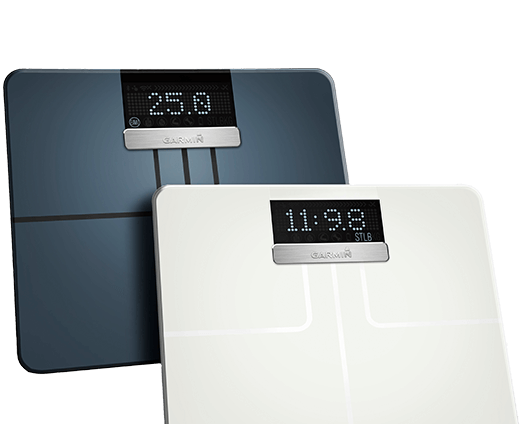 Garmin Index Smart Scale
Step up to a healthier you with Garmin Index smart scale. Measures weight, body mass index (BMI), body fat, water percentage, bone mass and muscle mass. Garmin Index is Wi-Fi connected, allowing you to wirelessly sync your data to Garmin Connect.