Garmin Smart Watch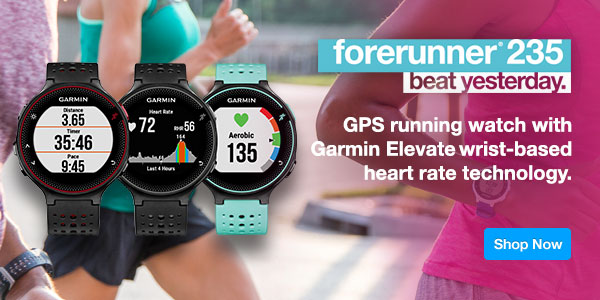 Running Watches

Cycling Computers

Golf Watches

Multisport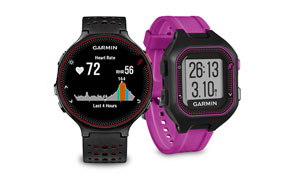 Garmin Forerunner
GPS running watches
Take your running to the next level with the range of Garmin Forerunner GPS sports watches. Forerunners track your time, distance, pace, personal records, auto pause and auto lap. Set yourself up to reach your goal by downloading advanced workouts and training plans to your watch from Garmin Connect. Stay on top of your fitness goals between workouts with activity tracking features that remind you when it's time to move and count steps and calories burned.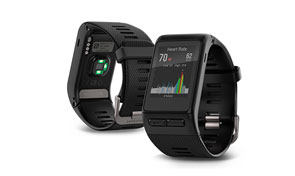 Garmin Vívoactive HR
GPS Multisport Watch with Wrist-based Heart Rate
Run, bike, swim, golf, ski and more with Garmin vivoactive HR, the GPS smartwatch with Elevate wrist heart rate technology. Outside of your more active moments, its built-in activity tracker counts your steps and calories burned. The sunlight-readable, high resolution touchscreen features smart notifications such as call, text, email, social media alerts and more. Customise your watch with more than 1,300 apps, watch face designs, data fields and widgets from the Garmin Connect IQ store.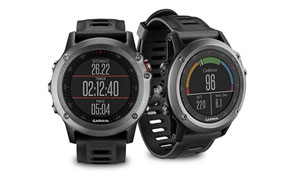 Garmin Fenix 3
GPS Multisport Watch
Garmin fenix 3 is the uncompromising GPS multisport smart watch designed for demanding athletes and outdoor adventurers. It is powered by advanced sensors, GPS/GLONASS positioning via the steel EXO antenna and a brilliant colour Chroma display. It comes packed with multi-sport training, trail running and navigation. Its athletic, rugged design and high quality build is perfected for demanding sport and outdoor activities while it retains great wearability and style for everyday use.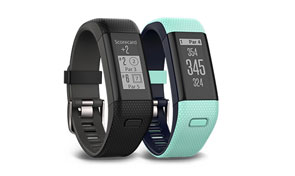 Approach X40
Gold GPS Activity Tracker
Garmin Approach X40 GPS golf band is the slim, smart game changer that adds style to your round. It shows precise distances to greens and hazards on more than 40,000 preloaded international golf courses. AutoShot game tracker automatically tracks shots along the fairway and measures distances for post-round analysis on Garmin Connect. Approach X40 also doubles as advanced activity tracker including Garmin Elevate wrist heart rate and smart notifications to connect you with your active and healthy lifestyle.

Go further, faster, harder and share your progress online. Garmin Connect, our free worldwide community of more than 7 million users, syncs seamlessly with your Garmin sportswatch or activity tracker, giving you everything you need to set yourself targets, monitor your progress and achieve your goals.
SHARE and compete with your training partners and friends
DOWNLOAD training plans direct to your Garmin
ANALYSE every aspect of your performance
VIEW activities on a variety of maps with detailed metrics
PLAN explore, download and follow new activities
Download the Garmin Connect Mobile App to your Bluetooth® smartphone: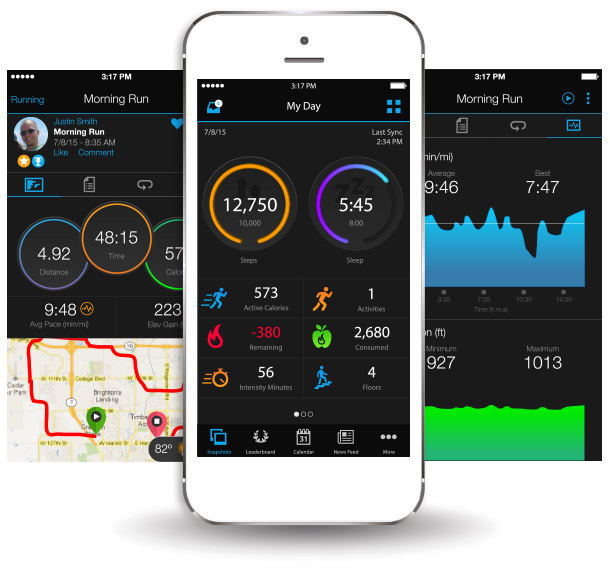 Connect IQ is your destination for specially developed apps to customize your compatible Garmin Forerunner. Choose from over 1000 apps on the Connect IQ store that let you personalise your Garmin Forerunner or vívoactive with customised watch faces, widgets and data fields, and applications you can download to make your Garmin even smarter.
Compatible with Vivoactive GPS Smart watch.