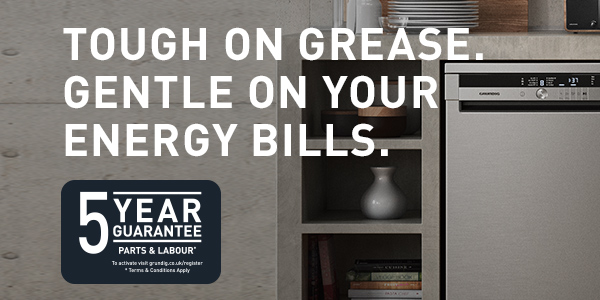 Grundig Dishwashers
Take the work out of dishwashing - your Grundig dishwasher has a range of programs and features to thoroughly clean pots and pans while gently caring for delicate glassware. Wash up to 13 place settings using less water than standard dishwashers, saving you money on bills and the environment too.
Active Self Cleaning Filter
Grundig's self-cleaning dishwasher filter saves you time and hassle, staying cleaner for longer than standard filters.
Discover the Grundig Dishwasher range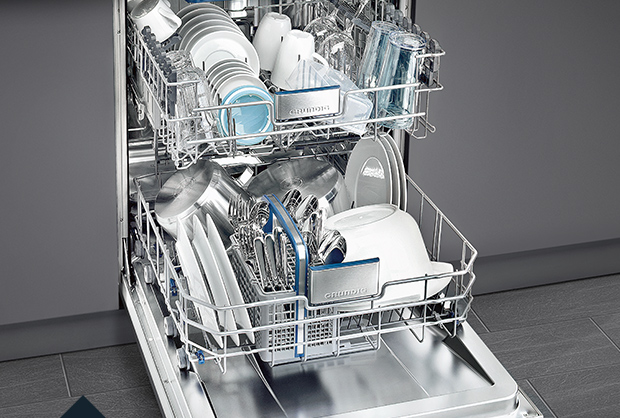 All-in-Wash programme
Clean heavily soiled pots and pans alongside delicate glassware. This programme's dual water settings use higher pressure in the bottom basket to shift grime, while lower pressure cares for fragile items at the top.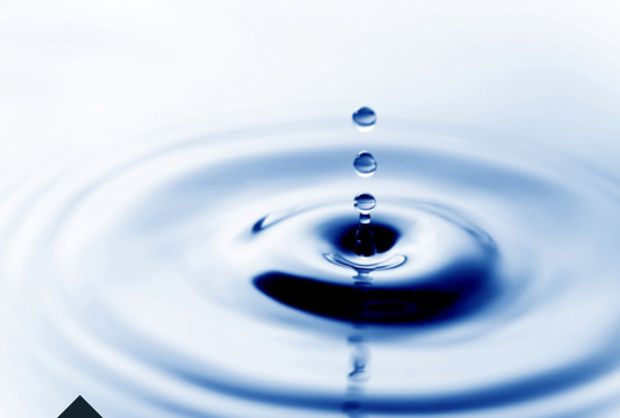 6L Water Consumption
Wash an impressive 13 place settings with just six litres of water. Grundig dishwashers perform economically to save up to 2600 litres of water per year compared to standard dishwashers.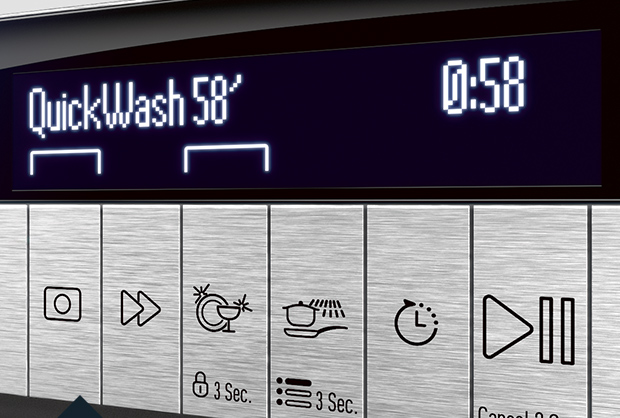 Quick Wash 58
When time is against you, wash 13 place settings in just 58 minutes at 60 degrees.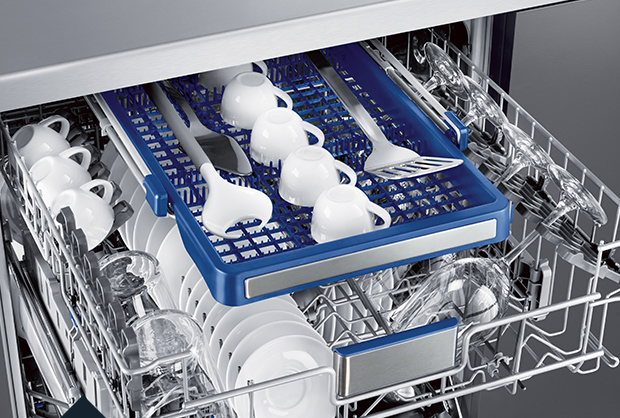 Varioslide Cutlery Basket
This helpful basket slides in at the top of the dishwasher, freeing up space for large pots and pans when you need it. If you need to wash tall glasses at the top, just use the standard cutlery basket instead.